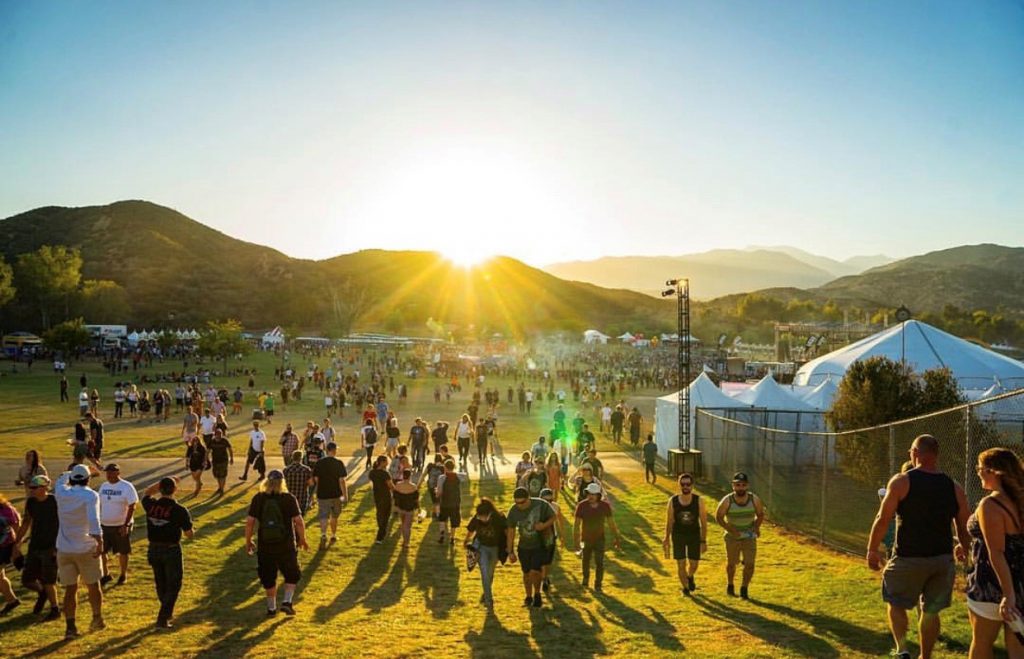 Glen Helen Amphitheater History
The largest outdoor music venue in the United States is also one of the most scenic. Located in Glen Helen Regional Park in San Bernardino, California, the Glen Helen Amphitheater boasts views of the San Gabriel and San Bernardino mountains and has been the place to experience big shows in Southern California since opening as the Blockbuster Pavilion in 1993. While it's changed names over the years — to Hyundai Pavilion in 2003, San Manuel Amphitheater in 2008, Glen Helen Amphitheater in 2017 — it remains a favorite spot to see world-class artists in a spectacular setting.
Glen Helen Amphitheater Performers
The Glen Helen Amphitheater is a stop for many US rock and metal festivals (Crüe Fest, Ozzfest, Rock the Bells, Slipknot's Knotfest). In its first year, Tina Turner recorded a show here on her What's Love? tour. Country greats (Jason Aldean, Garth Brooks) have graced the schedule alongside pop, rap and R&B stars (Miguel, Sheryl Crow, N*E*R*D). Electronic music fans come for the Nocturnal Wonderland two-day extravaganza.
Planning Your Visit to Glen Helen Amphitheater
Hidden away in Glen Helen Regional Park, the amphitheater sits in its own special oasis, so plan ahead if you want to grab a bite. Papa Tony's Diner, at 18291 Cajon Blvd., is a good choice to fuel up on American diner classics like burgers, fries and shakes. Further south, on Kendall Dr., enjoy tacos at Paco's Tacos, pasta at Nonna's Italian Restaurant or a rich soup at Thai Place. Or head straight to the venue to settle in with festival faves like pizza, churros or nachos.
Glen Helen Amphitheater Frequently Asked Questions
What are the Glen Helen Amphitheater parking options?
General and VIP parking is on-site and can be reached from all entrances. Parking is included in the ticket price for most concerts. Look for signs on your way into the venue to direct you to open lots, as spaces can fill up quickly. ADA parking is available via Gate 1 — plan to arrive early to secure a spot. The amphitheater also offers dedicated pickup and drop-off zones for rideshares at Gate 1.
Does Glen Helen Amphitheater serve food?
The amphitheater offers typical concert fare including burgers, hot dogs, pizza, pretzels, popcorn and candy. Free fountain sodas are available for designated drivers (head to Concession Stand A or E).
What are the seating options at Glen Helen Amphitheater?
The Glen Helen Amphitheater holds up to 65,000 fans. The orchestra, box and loge sections seat a combined 10,902 people, while the lawn section is open to over 54,000 more. All lawn seating is first come, first served. ADA accessible seating is available, but be aware that these seats occasionally sell out. Get tickets here.
What are the Glen Helen Amphitheater safety & security guidelines?
All guests are subject to bag searches. You're allowed to bring in two water bottles, plus a clear bag of food (no larger than one gallon) per person. Lawn chairs, tables, strollers, umbrellas, glass containers and coolers are among the prohibited items. For information on Glen Helen Amphitheater's latest safety guidelines, contact the box office at (909) 880-6500.
""