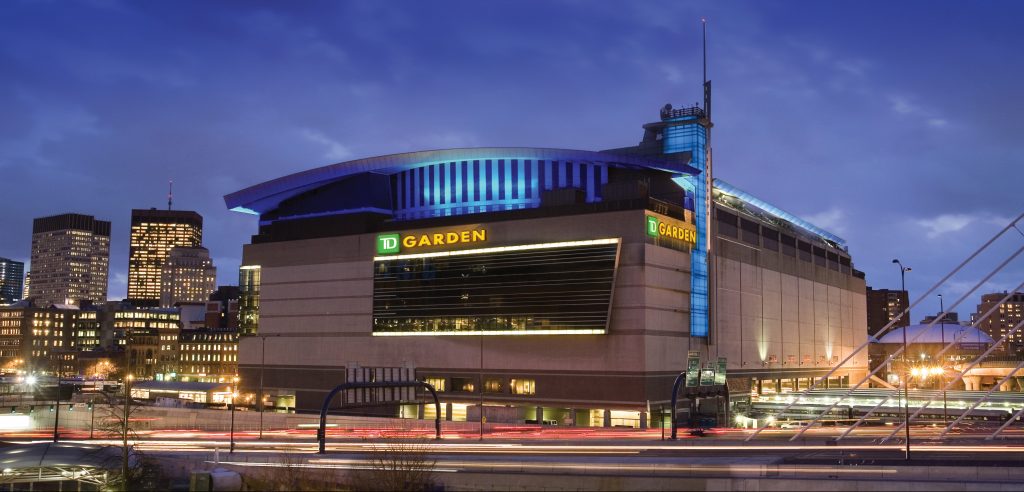 Before an Event | After an Event
Home to the Boston Celtics and the Bruins, TD Garden's prime location in downtown Boston makes accessing the waterfront, Beacon Hill, the North End, and other enticing destinations as easy as Boston cream pie. As the most visited sports and entertainment arena in New England with an average 3.5 million visitors a year, you can bet there are plenty of top-notch options nearby for dining, drinking and overall merry-making.
Where to Eat & Drink Before an Event at TD Garden?
Only in Boston can you find tasty lobster rolls and authentic New England clam chowder near the site where founding father Samuel Adams delivered a speech advocating for American independence. Many enticing drinking and dining options await you just steps away from the arena.
Alcove
View this post on Instagram

Located along the waterfront in Boston's West End and just next to TD Garden, Alcove offers a modern twist of coastal New England-meets-Mediterranean cuisine. The warm, neighborhood restaurant serves up an array of dishes from crab cakes and hake croquettes to grilled cheese and classic cocktails. Fresher-than-fresh shellfish is available at the bistro's raw bar, which often attracts quite a crowd before and after the game. What's more, Alcove focuses on using sustainable, line-caught fish in their dishes, so what's not to like?
Bodega Canal
View this post on Instagram

From Taco Tuesdays to Cheap Date Night Wednesdays and Brunch Sundays, it's hard to go wrong at Bodega Canal. Located just a block away from TD Garden, this popular Mexican restaurant is known for creating festive pre- and post-game party vibes with DJs spinning tunes late into the night. Offering tequila-forward cocktails and weekend bottle service alongside classic Mexican cuisine, a variety of tasty bowls and a ridiculously decadent Nachos Supreme platter, it even has some enticing vegetarian options for the non-meat-eaters in your party.
Faneuil Hall Marketplace
View this post on Instagram

For those who like a bit of history mixed in with their clam chowder, lobster rolls and Boston baked beans, Faneuil Hall Marketplace is the place for you. Located near the waterfront and just a few blocks from the sports arena, Faneuil Hall originally opened in 1742 and was the site of several speeches by several notable figures including Samuel Adams and Susan B. Anthony. Now it offers an array of top restaurants and a Food Colonnade with something for everyone. Grab a seat to enjoy your meal or wander down the cobblestone promenade surrounded by roving jugglers, magicians, musicians, and other talented street performers.
Where to Go After an Event at TD Garden?
If you're feeling filled with adrenaline and want to ride the wave of excitement after a big game, what better way to do so than heading out to a venue for some live music, DJs and a drink or two? There's also a wide array of nearby bars to choose from where you can whet your whistle.
Big Night Live
View this post on Instagram

The energy is electric at Big Night Live, a 2,000-capacity event space and music hall. It features unique amenities to make the concertgoing experience unforgettable, including LED screens that surround the stage, a state-of-the-art sound system and giant, enticing bars. Featuring a variety of performers representing all genres of music, from Lupe Fiasco to Wolf Alice, the venue also has an event space and 26 VIP pods with bottle service. Adding to the fun, Big Night Live hosts club nights with themes like the ABBA-inspired Gimme Gimme Disco, EDM nights, and performances by world-class DJs, including Tiësto.
House of Blues Boston
View this post on Instagram

One of those rare places where you can find top-notch food, drinks and entertainment all under one roof, House of Blues Boston offers a wide assortment of shows and concerts by the best in the business. The menu features comfort food and Southern-inspired dishes including HOB jambalaya and lobster mac and cheese. A full bar serves up a wide selection of wine, beer and handcrafted cocktails that you can enjoy while watching performances by everyone from Silversun Pickups to Franz Ferdinand.
Learn more about House of Blues Boston
Orpheum Theatre presented by Citizens
View this post on Instagram

One of the most stunning and oldest venues in the country, Boston's Orpheum Theatre was built in 1852 and was the original home of the Boston Symphony Orchestra. Throughout its history that spans nearly two centuries, everyone from James Brown to U2 has graced the theater's stage. It has undergone many transformations over the years, from concert venue to vaudeville hall and movie house, and is now an unparalleled space for seeing top musical acts in an intimate and unique setting.
Learn more about the Orpheum Theatre
Explore More of Boston
You Might Like
Historic venues and outdoor glory shine in Southern California.
Whether you're a long-time local or just in town for a quick trip, the entertainment experts at Ticketmaster have you covered!
Whether you're a die-hard basketball fan, enthusiastic concertgoer or simply looking for something extraordinary to do, the Vivint Arena in Salt Lake City, U...