The Most Anticipated Matchups of the 2021-22 NBA Season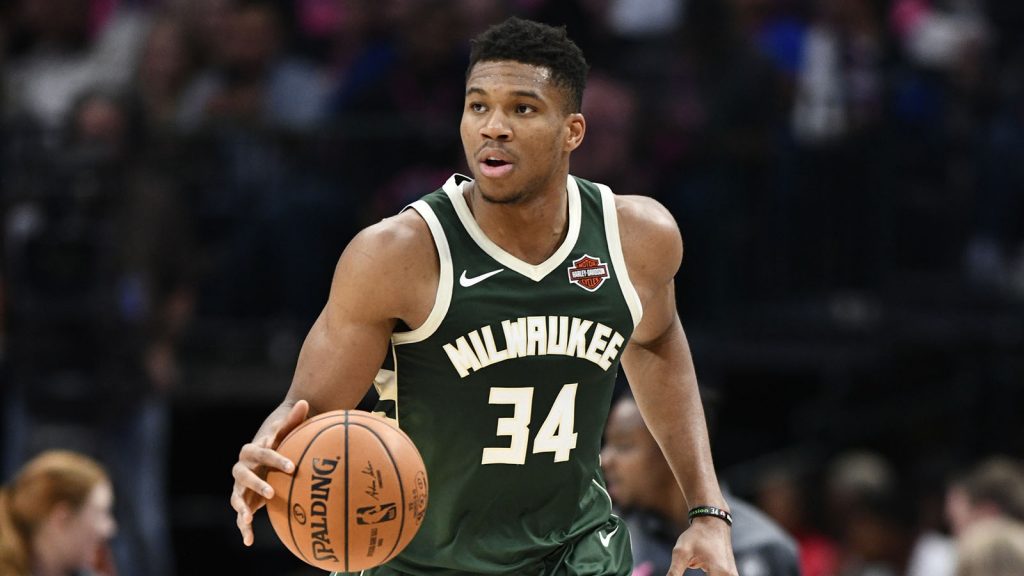 Elliot Santiago is a writer and thrill-seeker who was raised in the Bay Area and now resides in Brooklyn, NY. As an Associate Editor for HYPEBEAST, he reports the latest news in footwear, fashion and music. Outside of work, he enjoys spending time with friends & family, listening to his favorite artists like Kanye West, Snoh Aalegra, SZA and Drake, taking film flicks, indulging in NYC food joints and keeping up with the Golden State Warriors.
There's no doubt that the forthcoming NBA season is going to be an exciting one. For one, it's the Association's 75th anniversary, and it will be celebrating by way of embellishing each arena's court with a special diamond NBA logo, introducing new Classic and City Edition uniforms for every team, partnering with Nike on special footwear collaborations, and even introducing Wilson as its newest ball sponsor. But more importantly, the offseason has been quite the thriller as several franchises have either shelled out massive max contracts to keep their superstars on board or made big-time shifts in their roster. And as long as every team remains healthy, the competition in both conferences is going to be extremely high. 
With opening tip-offs set to get underway in just a couple of months, we've rounded up some of this year's most anticipated matchups. 
Brooklyn Nets at Milwaukee Bucks (Oct. 19) 
Had it not been for Kyrie Irving's and James Harden's injuries, the Nets were certainly the favorite to come out of the Eastern Conference. But if there's any team out in the East that can go toe-to-toe with them it's the Milwaukee Bucks — the very squad that knocked them out of the second round last year in a nail-biting seven game series and eventually went on to win their first NBA finals since 1971. The two teams meet again on opening night and it will certainly be an entertaining heavyweight battle to ring in the new year. 
Golden State Warriors at Los Angeles Lakers (Oct. 19) 
For the first game of the season, two of California's elite squads in the Golden State Warriors and Los Angeles Lakers will face off. The former will likely see a highly-anticipated return from Klay Thompson who hasn't seen the floor for the past two seasons due to achilles and ACL injuries, while the latter will be the start of the new-look Lakers' journey with a healthy LeBron James and Anthony Davis alongside the squad's newest acquisitions in Russell Westbrook and Carmelo Anthony. 
Denver Nuggets at Phoenix Suns (Oct. 20) 
When it comes to some of the younger teams in the Western Conference, the Denver Nuggets and the Phoenix Suns are two franchises with extremely bright futures ahead of them. Denver is ready to get back to playing at full strength as it welcomes back Jamal Murray into the lineup after his season last year ended early due to an ACL tear, as well as continue to build around its core pieces in Nikola Jokić, Aaron Gordon and Michael Porter Jr. Phoenix on the other hand — who re-signed veteran point guard Chris Paul to a $120 Million max deal over the Summer — will look to kick start its quest back to the NBA Finals, and there's no question that rising stars Devin Booker and Deandre Ayton will be playing with a chip on their shoulders. This should be an exciting opener for both parties.
Dallas Mavericks at Atlanta Hawks (Oct. 21) 
The Dallas Mavericks and the Atlanta Hawks both made the executive decision to sign their biggest All-Stars to max contract extensions this Summer in Luka Dončić and Trae Young. And as long as these two are on the hardwood, it's always expected to be an evening repleted with nasty step-backs, long-range threes and smooth crossovers. Both squads certainly have the potential to deliver some ESPN Top 10-worthy moments for their first official day back in the office. 
Atlanta Hawks at New York Knicks (Dec. 25) 
In last year's postseason, the first round series between the Atlanta Hawks and the New York Knicks was electrifying. The Big Apple's home team ended its eight-year playoff drought and fans went berserk inside "The Garden" for every home game, but they were no match for Trae Young who showed out when it mattered most as he sent them home in just five games. Expect the crowd to be out in full force for this Christmas Day showdown, and let's see if Young's game is as cold as the Concrete Jungle's weather conditions that morning. 
Brooklyn Nets at Los Angeles Lakers (Dec. 25) 
The NBA understood the assignment when they scheduled this holiday season duel. The league's two biggest titans in the Brooklyn Nets and Los Angeles Lakers, both of which have managed to assemble high-scoring Big 3s, will battle it out on Christmas. Just picture it now. Kyrie and Brodie will be going at it. KD and LeBron will likely be guarding each other. James Harden and Melo might have moments where they'll just be trading buckets on both ends of the floor. And all of this will be hosted on the Staples Center stage? Get your popcorn ready. 
Boston Celtics at Milwaukee Bucks (Dec. 25) 
The Boston Celtics and the Milwaukee Bucks still remain as two of the best title contenders in the Eastern Conference. Despite Kemba Walker departing for New York and signing with the Knicks, Jayson Tatum, Jaylen Brown, Marcus Smart and company are still a force to be reckoned with, and it'll be exciting to watch them go up against the defending world champions for a Christmas Day contest. 
Phoenix Suns at Milwaukee Bucks (TBC) 
Everyone loves a good NBA Finals rematch. And with the Suns and Bucks having kept most of their personnel that played in the 2021 championship, this will certainly be a game to look out for. Despite it only being a regular season contest, you can still likely expect D-Book and CP3 to seek out revenge on Giannis and his crew, but we'll see who ends up coming out on top. 
Detroit Pistons at Houston Rockets (TBC) 
One can argue that the 2021 NBA Summer League was one of the best that we've ever witnessed. The incoming rookies took no prisoners and made it a point to bring their A-game every time they stepped on the floor, two of which were the first two picks in this year's draft — Cade Cunningham of the Detroit Pistons and Jalen Green of the Houston Rockets. When they will play each other for the first time as professionals is still unknown, but based off of their friendly trash talking that went down during Summer League, you can certainly expect them to go at each other . 
Charlotte Hornets at Chicago Bulls (TBC) 
The Ball brothers generated a substantial amount of noise this Summer, and there's potential that they might be reunited on the hardwood once again. The Bulls decided make some roster modifications this offseason by bringing in Lonzo Ball and DeMar DeRozan to give Zach Lavine some much needed assistance, and based off of LiAngelo Ball's impressive Summer League performances, there's a chance he could team-up with his brother and the reigning Rookie of the Year Melo Ball on the Charlotte Hornets. I can already see LaVar Ball being extra giddy about the idea of this playing out. 
Brooklyn Nets at Golden State Warriors (TBC) 
We haven't seen Klay Thompson, Draymond Green, Stephen Curry, Andre Iguodala and Kevin Durant play on the same floor since they were all teammates back in the 2019 NBA Finals. Now that both teams will likely have all their core pieces back in the starting 5, it will be a beautiful reunion for both sides, especially for KD who will likely receive a warm welcome in front of the Chase Center crowd. And with Draymond Green and Durant's newly-dropped interview with KD making headlines, there's confirmation that both of them still hold a strong relationship, and it'll be exciting to see them compete against each other this year.  
Los Angeles Clippers at Los Angeles Lakers (TBC) 
With Kawhi Leonard inking a 4-year $176 million contract to remain a member of the Clippers organization and the Lakers entering the season with a collection of seasoned vets, the battle over these two LA-based teams will surely be compelling to watch. It's more than likely that these two star-studded groups will face off a handful of times in the regular season and quite possibly even in the playoffs. And if both squads can remain healthy, they'll easily be in the running for the title when the postseason rolls around. 
Tags