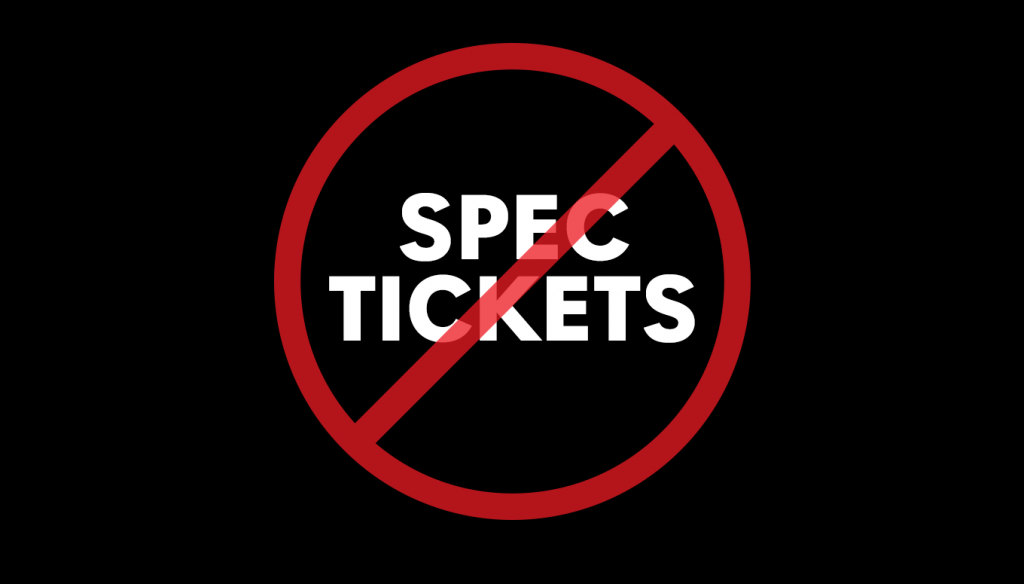 At Ticketmaster, we believe real fans deserve real tickets. That's why Ticketmaster is dedicated to combatting bots and scalpers, who use a practice called "speculative listing" (spec listing) or "speculative tickets" to sell fans fake tickets. This practice is unfair, unethical and takes advantage of fans and performers.
It's important to us that we help fans understand what spec ticketing is and how to avoid it. Below is a list of everything you need to know to shop safely for legitimate tickets to see your favorite artists.
What Is Speculative Ticket Listing?
Speculative listing is when unofficial sellers list tickets for sale even though they do not actually have those tickets. They are betting (or speculating) that they will be able to get tickets and then resell them to fans. People claiming to sell these tickets are committing fraud and this practice is illegal in many states.
How Does It Impact Fans?
Speculative ticketing forces real fans to compete against resellers who are acquiring tickets to fulfill the speculations they made. These resellers are actually preventing fans from getting tickets through a legitimate source like Ticketmaster.
How to Spot and Combat Speculative Tickets
Don't trust individual or corporate resellers claiming to have tickets before they have officially gone on sale to the public. Those speculative listings are not real tickets that the seller actually owns.
The latest practice in spec ticketing is unofficial sellers speculatively listing codes for Verified Fan ticket sales. Only Ticketmaster can issue Verified Fan codes. They can't be purchased or transferred. Each access code is unique to an individual account. Do not trust anyone selling a code – it will not work.
Spec Listing is an issue for the entire ticketing industry and we do not allow it on our site. Our competition does and will even market these tickets that haven't gone on sale yet. This creates a lot of confusion among fans, and is a deceptive practice.
To fight speculative ticketing together, we recommend you always purchase from official sources during official onsale time.