Get To Know Our New Music Favorites ❤️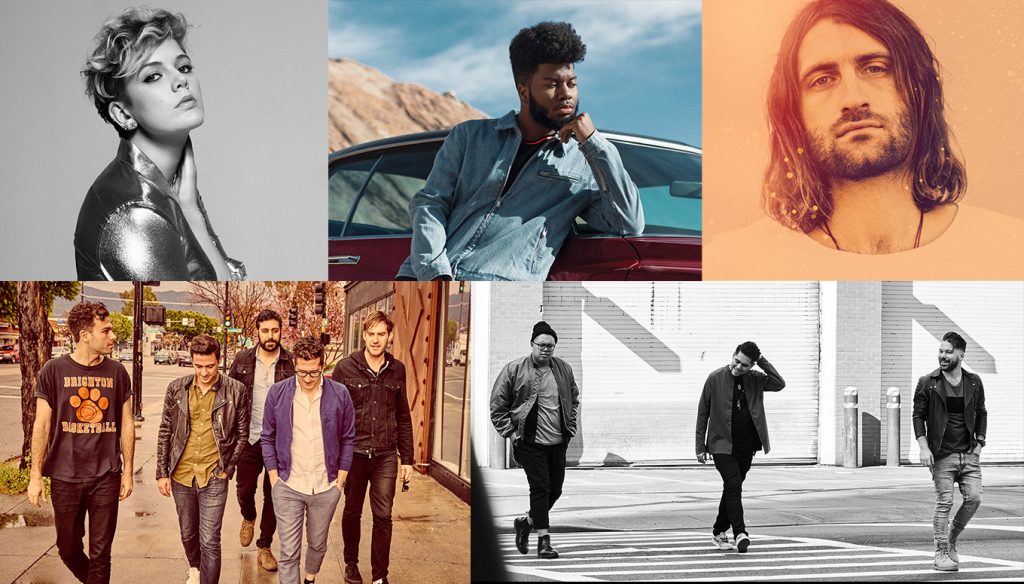 Being that we are experts in live entertainment, Ticketmaster Insider always has the inside line on the hottest rising stars and must see live acts. Lucky for you, we like to share what we know and tip people off to the best in the biz with our New Music Favorites series!
Not only will we get you up to speed on who you should be listening to and seeing live, we'll help you get up close and personal with them with special online features you'll only find at Ticketmaster Insider. Check out intimate interviews, exclusive live performances, social media takeovers, and go behind the scenes with them as they hit the road and meet their fans.
Pretty cool, right? You're welcome.
Our next batch of New Music Favorites features synth-pop, R&B, dance pop, alternative rock and country. Each one of these artists is at the forefront of their respective music scenes and making people take notice.
But hey, don't take our word for it, listen for yourself and download our New Music Favorites Mixtape for free! Did we just say download new music?! For free?!?! We sure did, because you deserve it and we're that awesome. Be sure to keep checking back for new updates on all these incredible artists.
GET TO KNOW OUR NEW MUSIC FAVORITES
ARIZONA – Arty and obscure, yet approachable and anthemic, the boys of A R I Z O N A figured out a way to turn dormroom demos into millions of streams.
Arkells – These raucous Canadian rockers traded in their overdrive pedals for synths and samplers on their latest album, but still know how to kick out the jams live.
Betty Who – The only thing this Australian electro-pop vixen takes seriously is making you feel good and making your body move.
Khalid – Blending lo-fi R&B with '80s new wave, this Texas singer has soul to spare and is ready to take to the road in support of his debut album American Teen.
Ryan Hurd – This hit country songwriter makes the transition to a solo star on his new EP and much anticipated debut album.
*Mobile users please visit a desktop computer to download your mixtape
Tags
You Might Like
Watch an intimate performance with the rising singer-songwriter.
Our partners at Ones to Watch invited Greyson Chance to perform live. It's a must-watch.
Our partners at Ones to Watch invited Carlie Hanson to perform live. Watch it here.