Ashe's "Cold In California" Is a Song You Need to Know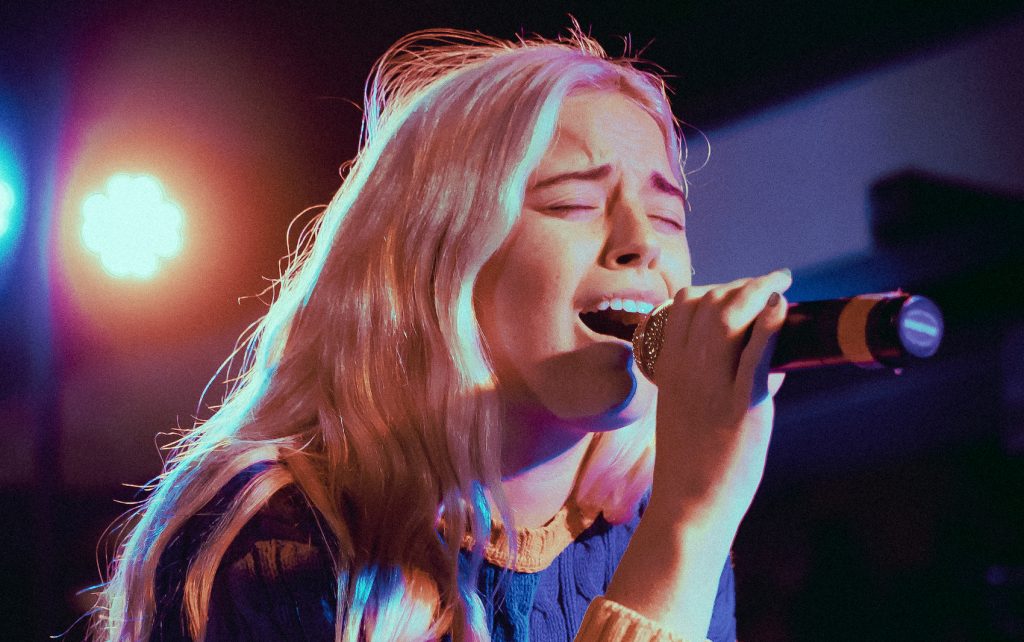 Every Wednesday, our partners at Ones To Watch take over the Ticketmaster blog to update us on the latest rising artists you need to know about. This week: Ashe.
Ashe is a musical gift. The Los Angeles-based singer-songwriter, who is currently in the midst of her first headlining tour, balances the sensibilities of modern pop with vintage-sounding vocals. It is a spellbinding talent she demonstrates throughout her paired EPs, Moral of the Story: Chapter 1 and Moral of the Story: Chapter 2, and now, in a live rendition of her standout single "Cold in California."
Captured candidly during a soundcheck for Ones to Watch's monthly Baño Flaco showcase series, Ashe and Gavin Haley, who will be joining her on tour, deliver an intimate rendition of "Cold in California." The result is nothing short of enchanting.
Hear "Cold in California" and plenty more on the Ashe's Mom's First Headline Tour, which is presented by Ones To Watch and currently underway!
Ashe Tour Dates
09/11    Philadelphia, PA @ World Café Live: Upstairs
09/13    Boston, MA @ Brighton Music Hall
09/15    Uncasville, CT @ Wolf Den at Mohegan
09/16    New York, NY @ Bowery Ballroom
09/18    Cleveland, OH @ House of Blues Cambridge Room
09/19    Toronto, ONT @ Velvet Underground
09/20    Detroit, MI @ Shelter
09/22    Nashville, TN @ Basement East
09/23    St. Louis, MO @ Blueberry Hills Duck Room
09/24    Chicago, IL @ Chop Shop
09/26    St. Paul, MN @ Amsterdam
09/27    Kansas City, MO @ Encore
09/29    Salt Lake City, UT @ Kilby Court
10/02    Denver, CO @ Moon Room at Summit
10/05    Vancouver, BC @ Fortune Sound Club
10/06    Seattle, WA @ Crocodile
10/07    Portland, OR @ Holocene
10/09    Sacramento, CA @ Holy Diver
10/10    San Francisco, CA @ Rickshaw Stop
10/12    Santa Cruz, CA @ Catalyst Atrium
10/14    Los Angeles, CA @ Troubadour
10/17    San Diego, CA @ House of Blues Voodoo Room
10/18    Phoenix, AZ @ Rebel Lounge
10/21    Dallas, TX @ House of Blues Cambridge Room
10/22    Houston, TX @ House of Blues Peacock Room
10/23    Austin, TX @ Parish
10/25    Atlanta, GA @ Aisle 5
You Might Like
Our partners at Ones to Watch invited Greyson Chance to perform live. It's a must-watch.
Our partners at Ones to Watch invited Carlie Hanson to perform live. Watch it here.
Hometown: Detroit, MI. Latest Release: The Story Of Us (Deluxe Edition), featuring the single, "Iron & Steel" and "Winnebago" featuring...