The heat is on this holiday season – and as the shopping window closes while this year's most coveted items are flying off the shelves, you can be the hero that sets lasting memories into motion through gifting with Ticketmaster.
Whether its taking advantage of the best holiday events to stir the spirit now, or gifting tickets to countdown-worthy events – the answer to giving gifts last minute is to #TixTheSeason and celebrate what's loved by the favorite fan in your life.
---
Find Your Perfect Experience
From holiday outings, to deals and gift guides – Ticketmaster has you covered.
No holiday season is complete without embracing traditions and the overall holiday spirit, like seeing shows that celebrate your best memories of the year, inspire sing-a-longs, or even include a little simulated snowfall. Embrace your reasons for the season by gathering friends and family to attend special holiday performances like Trans-Siberian Orchestra, John Legend's A Legendary Christmas, The Nutcracker, or the iconic Radio City Christmas Spectacular should you be traveling to the twinkling lights of New York City.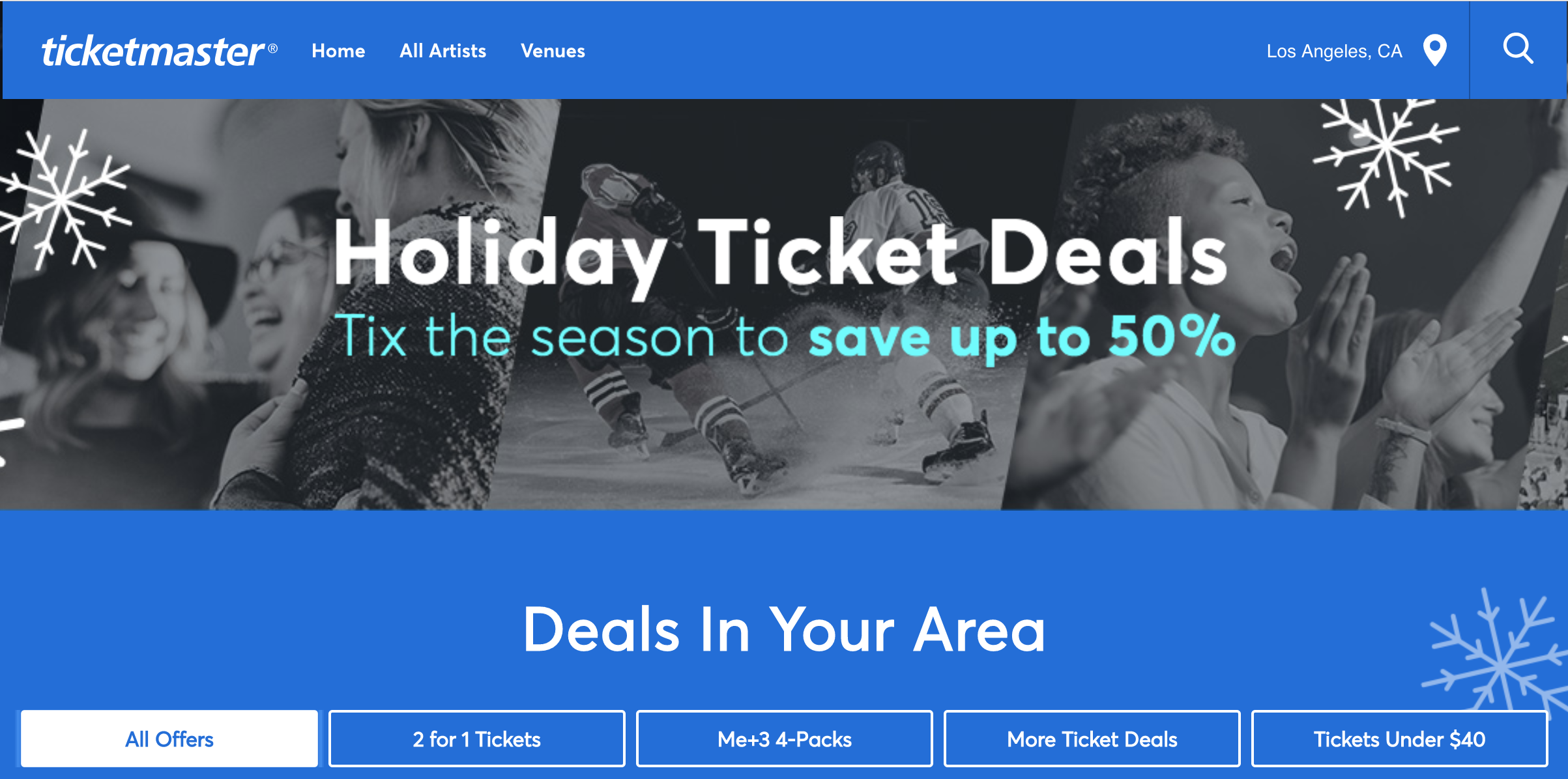 Be sure to visit and choose from Ticketmaster's special suite of Holiday Deals, where you can find tickets bundled at 2-For-1 prices, Me+3 4-Packs for a future group outing, and Tickets Under $40 so you can show off your thoughtfulness now while extending your celebrations into the future.
If you're still seeking inspiration, Ticketmaster's curated gift guides for the best upcoming concerts, arts & theater, sports, and family events are all waiting for you to check out, and get that 2019 countdown started with even more excitement.
---
Ticketmaster has a safe, quick, and seamless way to gift someone with the ease of a few taps. Simply log into your Ticketmaster account, purchase tickets to an event you'd like to gift to someone, and use the Transfer Tickets feature in My Account to send them to a recipient – you'll get an automated confirmation email back as soon as they accept! Click here for even more details on how to take advantage of Ticket Transfer and surprise someone on the sly.
We've made your last-minute gifting mission even easier – skip the card and set up your recipient with this Holiday Mad Lib when you give the gift of live. Download and print out your very own copy right here.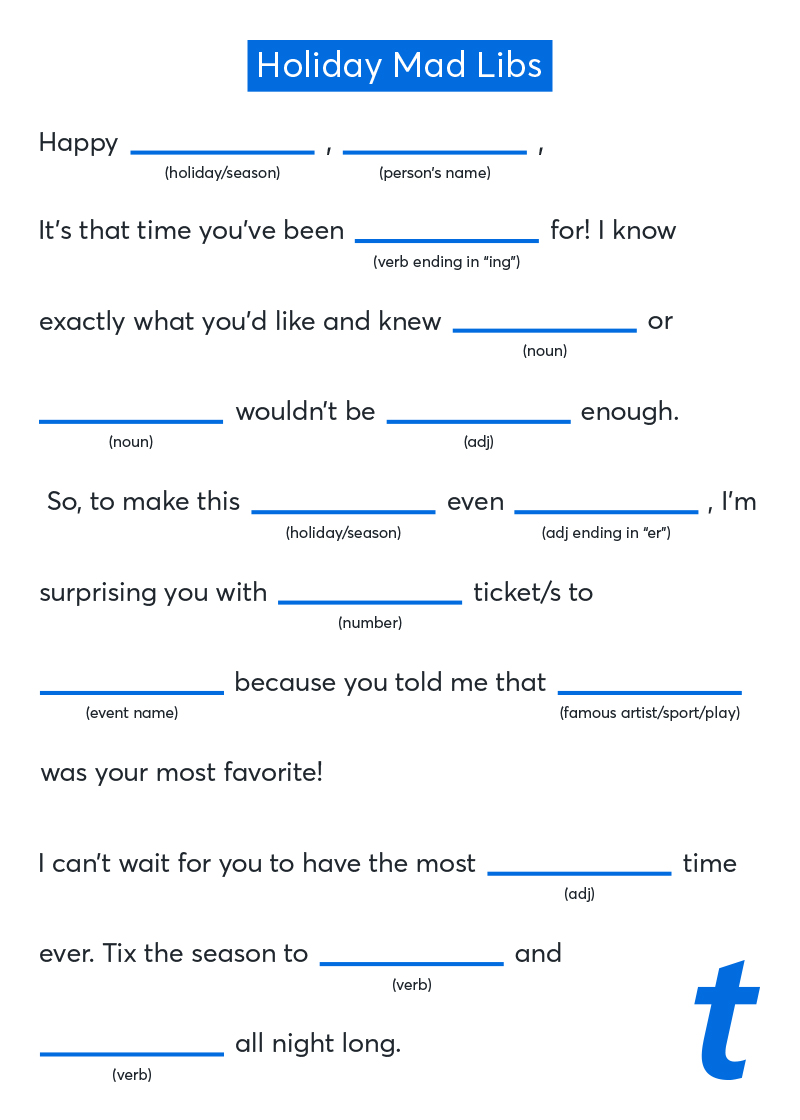 ---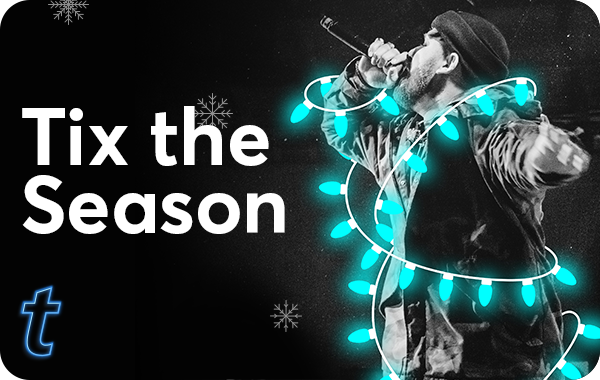 If you don't have a specific event pinpointed for the fan in your life, Ticketmaster always has gift cards to cover their event of choice in the future. You can send one digitally in a snap if you're still in that last-minute crunch, or forgot your office White Elephant was scheduled.
---
#TixTheSeason to make live memories, or start looking forward to all the best ones that await. Ticketmaster is your key to last-minute gifting this year, and for all occasions.
You Might Like
Share the moment the crowd goes wild with the biggest music fan in your life.
From college to the pros, get sports fans tickets to see the biggest games of 2020.
From hit musicals to stand-up specials, discover gifts that ensure a standing ovation