Holiday Gifts and Events for the Entire Family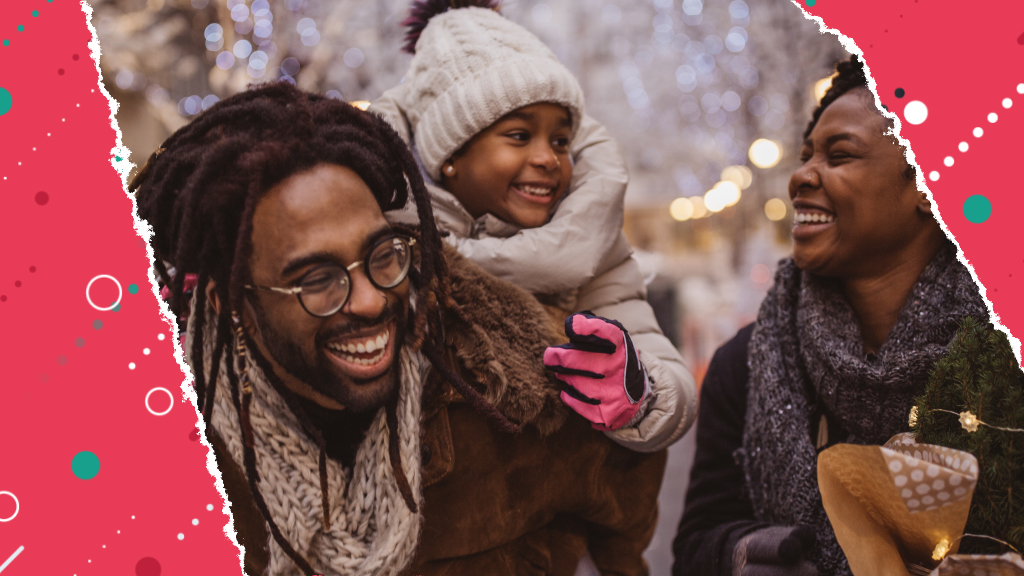 The holiday season is upon us, and it's never too soon to start thinking about creative gifts for your loved ones. Giving is at least as much fun as receiving, and we know you won't be satisfied unless you can come up with some gift ideas that they'll remember for years to come. So if you really want to make this season a special one for the family, give your loved ones a one-of-a-kind, live experience that everyone will remember forever.
For fans of Steven Spielberg's prehistoric cinematic universe, Jurassic World: Live is a must-see. The whole family will be enthralled by the on-stage sequel to the events of Jurassic World, which takes place before the events of Jurassic World: Fallen Kingdom. Featuring lifelike dinosaurss onstage, this show is perfect for adventurous kids of all ages, so if you're looking for a creative way to entertain your family this holiday season, Jurassic World: Live is definitely the ticket.
This year, give the gift of SmackDown. What better way to spend quality time with your family then taking them to the most theatrical event in the history of sports entertainment? The iconic wrestling juggernaut will be making its way across the country all winter long, so be sure to lock in your WWE tickets to see insane jumps from the top turnbuckle, shredded athletes and soap-opera-esque storylines.
If you're after something every member of the family can enjoy together, it's tough to go wrong with the live, in-person version of one of America's most beloved reality shows. The Dancing with the Stars: Live! tour puts all those amazing moves onstage right before your eyes. With a new production featuring a killer crew from the show's pro dance troupe, including fan faves—think Hayley Erbert, Brandon Armstrong, and others—the choreography will cover everything from ballroom to hip-hop and beyond.

This touring motorsport is a marvel for so many reasons, as over 60 larger-than life super trucks with their dedicated drivers dominate dirt courses in arenas nationwide. Some monster trucks have legacies unto themselves, and rookies too – just like another legendary sports league –adding in spectacular paint jobs and pyrotechnics to round out a truly unique and exciting experience. The World Finals takes place in Orlando come May 2020 if you're waiting for the biggest run of the year. Best of all, Monster Jam is a Verified Fan partner of Ticketmaster – by signing up for onsale, you're getting in the door safely and securely.
Disney is pretty much synonymous with surefire family appeal, and Disney on Ice ups the ante. The Dream Big show takes some of the biggest Disney sagas kids can't get enough of and brings them to life with an extra, icy element of excitement.  Get the lowdown on Disney On Ice here and prepare for a fun and creative outing that'll make lifetime memories.
Holiday time is perfect for revving up your excitement for this competition of shred on two wheels. 2020 brings its annual refresh to Motocross as riders from around the country traverse an exciting and challenge course to collect points that will elevate them to champion status by end of year. Amateurs and professionals alike get involved in this enduring competition, merging sheer speed and trick skills that are electrifying no matter the setting. Outside of the competitive course, motocross shifts between diverse alternate settings like ice, desert land speed, or extreme off-road conditions.
Cirque Musica is all about combining the most thrilling aspects of acrobatic circus-style entertainment with a symphonic musical experience, Cirque Musica Holiday Presents Holiday Wishes brings together an epic array of acrobats, aerialists, and seemingly superhuman gymnasts with a full symphony orchestra playing a program of timeless holiday tunes. It's about as mind-blowing a mixture as you're likely to come across, and if you're out to please music lovers and circus fanatics, it's absolutely a two-birds/one-stone situation.