Holiday Gift Guide: Concerts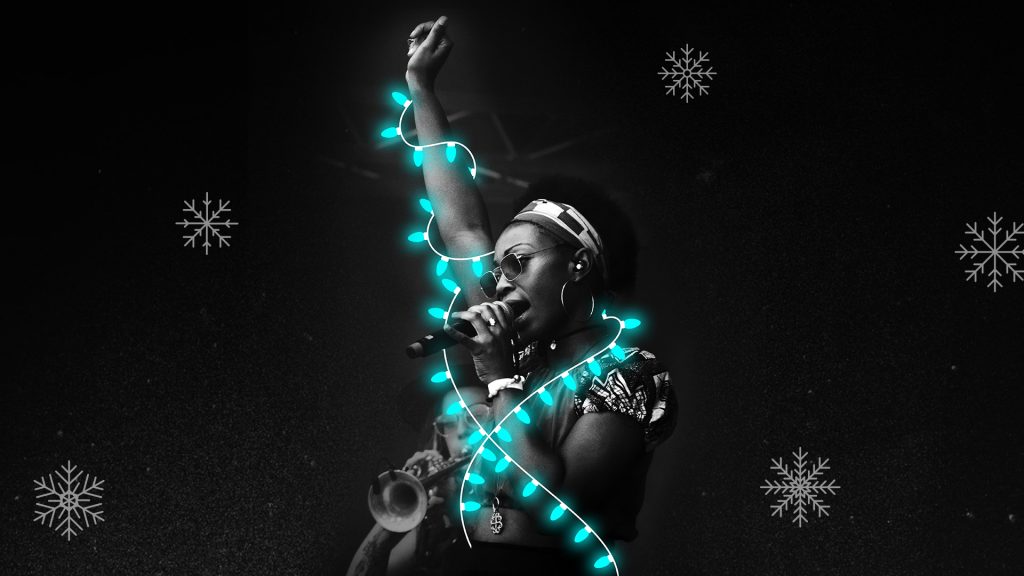 No matter who's on your holiday list, concert tickets are a great way to celebrate the season. Ticketmaster's wide variety of concert offerings means that your options are many – whether you're giving gifts or firing up your own holiday mood. #TixTheSeason to bring the gift of musical celebration and discovery to the ones you love most.
---
Ending the Year with Cheer 
If you want to honor the season in a thematically appropriate way, we've got you covered. Trans-Siberian Orchestra crisscrosses the U.S. with "The Ghosts of Christmas Eve," a show featuring some of the prog-rockers' most well-known songs—and a few surprises. And artists like saxophonist Kenny G, singer-songwriter Melissa Etheridge, and John Legend will get in the spirit with tours focused on holiday music.
---
Residencies
Concert tickets make great stocking stuffers, and artists' residencies, where they set up shop at a single venue over multiple dates, are a fantastic way to ensure the celebration continues after the decorations have been put away. Billy Joel's monthly date at New York's Madison Square Garden—where the Piano Man is known as the "fourth franchise"—just played his 100th show in the arena, and has no signs of stopping. Revved-up rockers Aerosmith hit the Park MGM in Las Vegas for its Deuces Are Wild residency in the spring of 2019. Pop supernova Lady Gaga opens her Vegas residency there in late December, performing her career-spanning show "Enigma" as well as four intimate events in which she re-creates her songs for a piano-led jazz combo. The pop doesn't stop as Britney Spears begins another special run in Vegas come February, this time "dominating" the Park MGM. 
---
Rock and Pop Legends
Storied acts like the Rocket Man Elton John and shape-shifting pop icon Cher continue their tours throughout 2019 and beyond with shows that spotlight some of the last 50 years' most indelible songs. Former Beatle and current rock explorer Paul McCartney's Freshen Up tour reaches the U.S. in spring 2019, while the newly revamped Fleetwood Mac celebrate a golden anniversary with their current tour, scheduled to run through mid-2019. Next year is also your last time to enjoy the legendary fire-and-face paint spectacle of KISS, whose four original members will be saying goodbye to the road after this run. With fuel and fire and all that fans desire, Metallica continues to stun audiences decades into their career, bringing their headbanging classics about to a whole new generation.
---
Today's Finest
P!NK's Beautiful Trauma World Tour returns to North America in March 2019, with the high-flying, straight-talking pop star presenting songs from her nearly two-decade career. Soul-pop superstar Justin Timberlake's Man of the Woods tour wraps up in early 2019, while other chart stars like Shawn Mendes, belter Kelly Clarkson, and on-the-rise boy band Why Don't We all have tours scheduled for later in the year. Country counts many arenas as its home as artists like Eric Church and Kane Brown continue to surge in popularity. And finally, alternative acts like Mumford & Sons, Twenty One Pilots, and Panic! At The Disco have turned into massive stars with spectacular productions to match the expansion of their sound and leaps in fandom.
---
Festival Fever in 2019
Festivals have become a way for fans to see their favorite artists and discover up-and-coming acts while taking in eye-popping sights, inspired concessions, and Instagram-worthy attractions. With many rolling onsales readily available for returning and curious new fans, Ticketmaster partners with Front Gate Tickets to streamline admission to the most premier music festivals the growing scene has to offer – from the nationally renowned (Bonnaroo, Lollapalooza, Austin City Limits, EDC, Nocturnal Wonderland + Beyond Wonderland) to growing regional gems (Rolling Loud, BottleRock Napa, Tortuga, Boston Calling, Voodoo, Music Midtown) and more. Waiting for incoming lineup announcements is half the fun of the holiday season and New Year.
---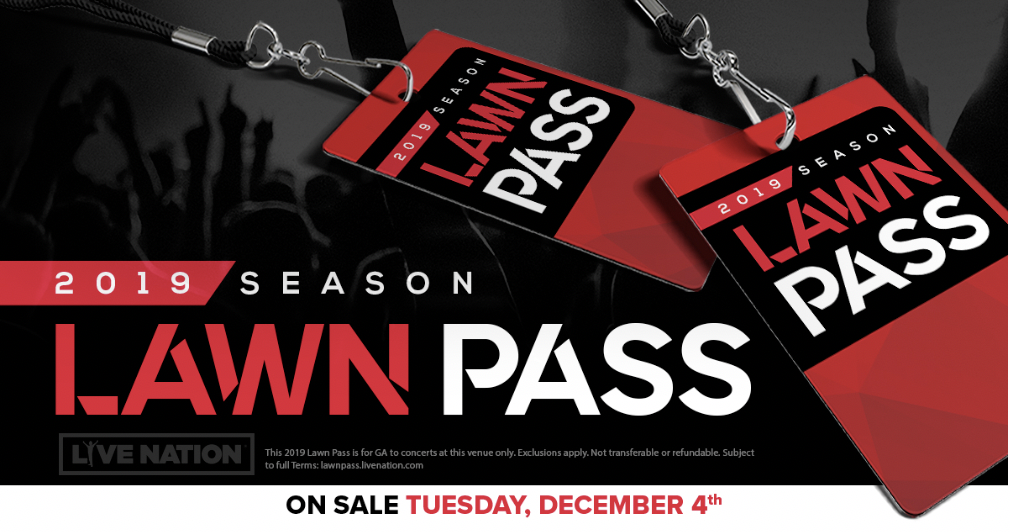 With so many options already on deck for 2019, why have to choose only one event to invest in next year? For the first time ever, Live Nation is offering an all-in Lawn Pass for Summer 2019 that'll get you or your gift recipient in the door and rocking out all season long at one of 29 amphitheaters nationwide. The Lawn Pass package is hard to beat for the live music addict in your life, coming standard with a ticket*, chair rental**, secure personalized laminate, and Fast Lane entry** at every eligible show*. Supplies are limited and prices vary by location, so check out the Lawn Pass offerings in your area while you're still gathering the goods for your family and friends this holiday season.
---
Ticketmaster makes it easy to find the perfect gift for anyone you want to celebrate. Choose from VIP packages, general admission tickets, gift cards (for your pickiest pals). Get ready to #TixTheSeason with music's biggest names, rising stars, and most exciting venues.
* = Not valid for special events, third party rentals, or festivals
** = varies by show, subject to availability
You Might Like
Ticketmaster has you covered as the holiday season comes to a close.
Looking for the perfect holiday gift for everyone on your list? Surprise the ones you love with the best seats in the house with tickets you buy and transfer...
This holiday season, we're all about great ticket deals and awesome live experiences to share with the ones we love. So we're bringing you Holida...