Holiday Gift Guide: Arts & Theater
There's no more thoughtful or convenient way to check off the boxes on your holiday list than with the gift of art and entertainment—which is why a Ticketmaster ticket or gift card is guaranteed to delight. #TixTheSeason to delight your loved ones with the best of the Broadway stage, laugh out loud, or find that super random live experience you never knew existed.
Magical Musicals
Whether you travel to Broadway or let Broadway come to you in the form of a touring show, musical theater is a timeless family pleaser. If princesses tend to cast a spell over someone you love, Disney's Frozen continues to rule Broadway's St. James Theatre. Hip-hop hit Hamilton is an unforgettable experience for those who like their history delivered on a bed of irresistible beats, and remains in office in both New York's Richard Rodgers Theatre and on the road. Other stellar touring titles include the Wizard of Oz-inspired witchery of Wicked, the South Park crew's wickedly hilarious Book of Mormon, and Dear Evan Hansen, an emotionally charged look at adolescence brought to the stage by the director of Rent.
While Beautiful: the Carole King Musical will satisfy the down-to-earth music lover in your life, either on Broadway or on tour, other jukebox musicals are giving it a run for its money. These include Summer: The Donna Summer Musical, in which three awesome actresses portray the dazzling icon in Broadway's Lunt-Fontanne Theatre. The Cher Show likewise features fabulous costumery and more than enough attitude to keep the Neil Simon Theatre buzzing.
Pop culture adaptations continue to bring new hearts and minds to Broadway, retelling and reinvigorating some of the most iconic stories, lines, and bits previously seen on the silver screen. Wear pink (if it's Wednesday of course) and make your way to Mean Girls, get a slice of Beverly Hills on Broadway by catching Pretty Woman, or make Disney's Aladdin one of your three holiday wishes if you get a few minutes with the Genie.
Laugh Lines
Who couldn't use a good laugh? Fortunately, standup comedians live to bring you the best medicine, delivering quick wit and outrageous observations from stages large and small. Catch TV stars Jerry Seinfeld and Trevor Noah in the flesh. Get down and dirty with Amy Schumer, or celebrate life at its most humorously surreal courtesy of Maria Bamford.
Heard any good books lately? Wise and witty author David Sedaris hits the road to read from Calypso, his sharply observed and darkly hilarious new book about middle age and mortality. (Don't be shy, ask him to sign your copy.)
Outside the Box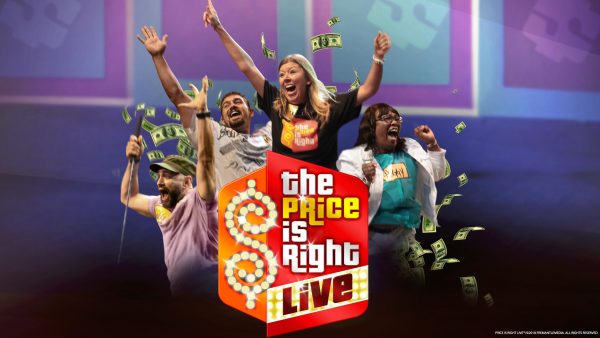 Daytime TV takes the stage when The Price Is Right Live comes to town. Ticketholders are invited to register for the opportunity to "come on down!" and win real prizes. The costumes worn by the popular game show's contestants, however, can't compare with Taylor Mac's over-the-top outfits. The bedazzled MacArthur Genius known for A 24-Decade History of Popular Music brings his campy and compassionate Holiday Sauce show to New York and San Francisco in December. And the long-touring Rain: A Tribute to the Beatles will warm the cockles of anyone's heart with its spot-on re-creations of the fab four's timeless brilliance. Lastly, in addition to checking out your local town's productions of The Nutcracker, the world-renowned Moscow Ballet will be touring cities nationwide with their special production of the holiday classic, featuring 10-foot tall puppets, 3D backdrops, and dazzling costumes and sets all prepared diligently by hand.
Ticketmaster makes it easy to find the perfect gift for anyone you want to celebrate. Choose from VIP packages, general admission tickets, gift cards (for your pickiest pals). Get ready to #TixTheSeason with these on-stage sensations, from musical sing-a-longs to wise writers, comedy legends, and more.
You Might Like
Ticketmaster has you covered as the holiday season comes to a close.
Looking for the perfect holiday gift for everyone on your list? Surprise the ones you love with the best seats in the house with tickets you buy and transfer...
This holiday season, we're all about great ticket deals and awesome live experiences to share with the ones we love. So we're bringing you Holida...