Betty Who Wants You To Have Fun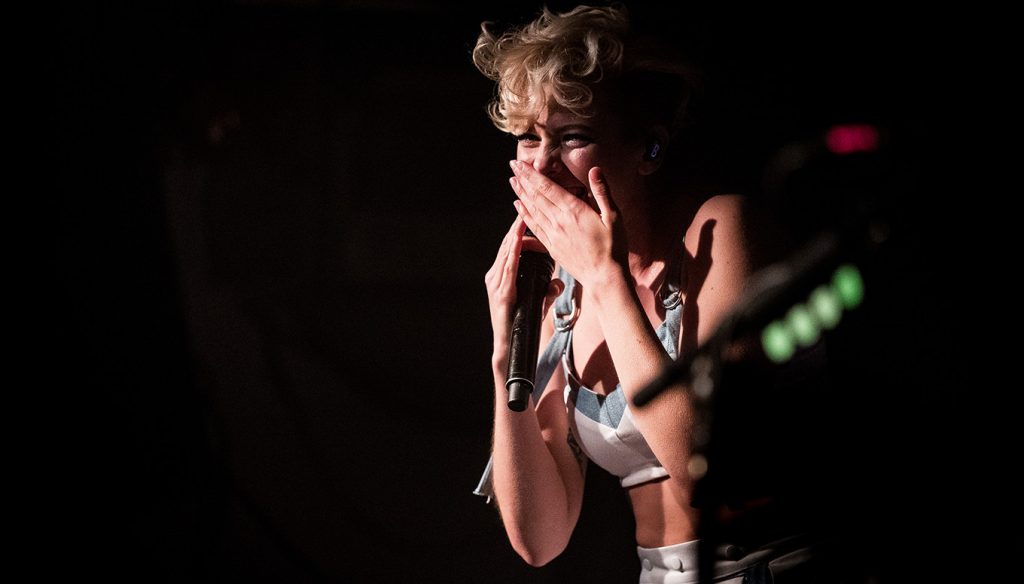 Watch Betty Who's Exclusive Interview
These days it's easy to get down in the dumps. Turn on the news and it's all bad. Put on your favorite series and see your favorite character get eaten by a zombie or a dragon or Hell, a zombie dragon. That's no fun. You want to put those doldrums behind you? You want to have some fun? Then go see Betty Who.
"One thing a new fan should know about me is that if you're coming to a show we're going to have a lot of fun," she says in an exclusive new Ticketmaster Insider interview.
The perky bottle blonde says, "I think what makes my show unique is it's really high energy almost the entire time." All that energy goes into making it fun. "I like to have a lot of fun during the shows. I like to make everybody have a lot of fun. I like to make everybody dance."
Since going viral with her debut single "Somebody Loves You," the Australian-born singer has made fans with her upbeat electro-pop, which could give Katy Perry or prime-era Ke$ha a run for their money. Though she hasn't had the same commercial success as those two just yet, Betty Who fans share a bond with each other seldom seen outside Lady Gaga shows.
"The community of people in my fan base is just incredible," she says.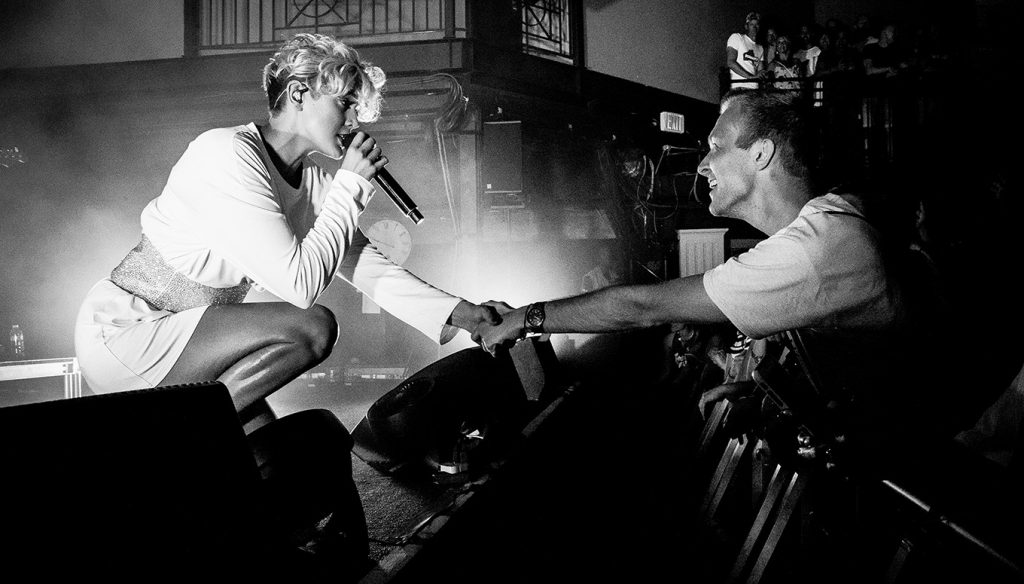 "People always report to me that they went to a show, and they went alone," says Betty, "then, they made friends with all these other people. All these Betty Who fans come together, and then they're friends."
Not only do they become friends, they become… more than friends. "I hear people say that they met online because of music, and they both love me, and they were talking about it and then they started dating. I hear stories like that all the time."
Betty Who has been busy promoting her sophomore effort The Valley since it came out in March. This summer she's been knocking crowds dead on the 'Party in the Valley' tour, which stops in Brooklyn, NY on September 6 at which point she will be taking over our Instagram account.
If you're down to dance and have fun, make sure you catch Betty when she comes to your town. For more on Betty Who and other exclusive artist features, check out our New Music Favorites!
You Might Like
Watch an intimate performance with the rising singer-songwriter.
Our partners at Ones to Watch invited Greyson Chance to perform live. It's a must-watch.
Our partners at Ones to Watch invited Carlie Hanson to perform live. Watch it here.