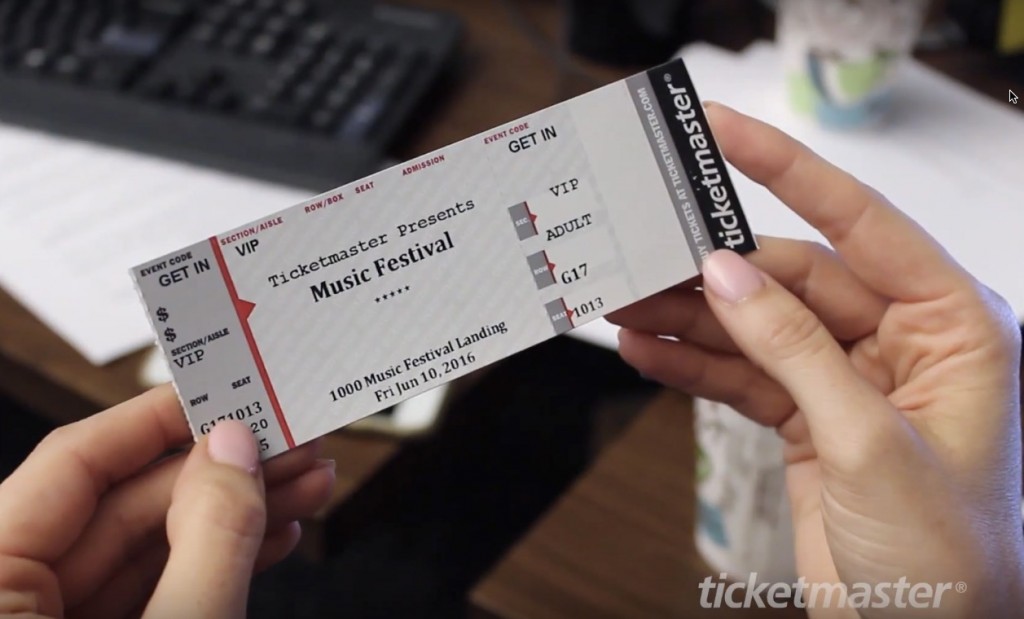 Tickets make awesome gifts. After all, a ticket to a live event is so much more than just a barcode – it's a passport to an amazing time and a great way to create unforgettable memories.
If you're giving someone the gift of live entertainment this year, you can start the fun before they even go to the event with a creative and memorable way to give the ticket. Just check out this festive video featuring some of our very own Ticketmaster employees, and get started with the creative gift-giving ideas below.
5 Ways To Gift a TicketTickets and gift cards are great gift ideas for the holidays, but how do you wrap them to match their awesomeness? Watch this video to get inspired by five creative ways to give the gift of live entertainment.

Posted by Ticketmaster on Monday, November 16, 2015
Wrap It Up
Simple, classic, timeless. Pick a gift paper that fits your giftee and sit back and watch as they unwrap happiness. It may not be the most original way to present your gift, but hundreds of years of tradition can't be wrong. And if you're feeling extra crafty, wrap it up in something thoughtful like a band T-shirt.
Unexpected Discovery
Chances are your ticket gift will already be unexpected, but you can up the wow factor by stashing it somewhere and letting them stumble upon it as they go about their day. Nothing beats an unexpected gift, especially when it's tickets to an event they've been dreaming of.
Social Media Surprise
Add a fun digital twist to presenting your gift by surprising your loved one on social media platforms like Snapchat, Twitter, and Facebook. It may just be on a screen, but the joy it brings IRL can't be beat.
Special Delivery
You might not have access to a robot, but if you do, you can achieve a…unique effect by having it deliver your ticket gift. In lieu of a robot, you could attach the tickets to the family pet's collar, stick them to a drone and make a landing in the front yard, or give them to the local pizza delivery guy to include with his next delivery. Hey, it beats the UPS guy.
Fake-Out Packaging
Pranks and fake outs are a lot of fun when the end result is something great like tickets to a big game or concert. Case in point? This recent segment from The Today Show, which features host Hoda Kotb posing as a meter maid and giving out fake parking tickets to unsuspecting drivers.
The kicker? The "tickets" are actually tickets provided by Ticketmaster and Live Nation for events including Mariah Carey, Ariana Grande, and the New York Knicks. Check out the video – it's totally heartwarming to see how happy people are when they realize they've just been given tickets to live events.
RELATED: 20 DIY Ticket Stub Arts & Crafts Ideas
If you're giving tickets this year, Ticketmaster has something for fans of all ages and tastes, from family-friendly theater events and hot concert tours to comedy shows and epic games. Plus, with Ticketmaster Verified Tickets, they'll get in guaranteed without any trouble. So go ahead, light up someone's life with live event tickets this year – it's a gift they'll never forget.
Tags
You Might Like
Share the moment the crowd goes wild with the biggest music fan in your life.
From college to the pros, get sports fans tickets to see the biggest games of 2020.
From hit musicals to stand-up specials, discover gifts that ensure a standing ovation