flor Delivers Emotion With Stripped Down Performance of "rely"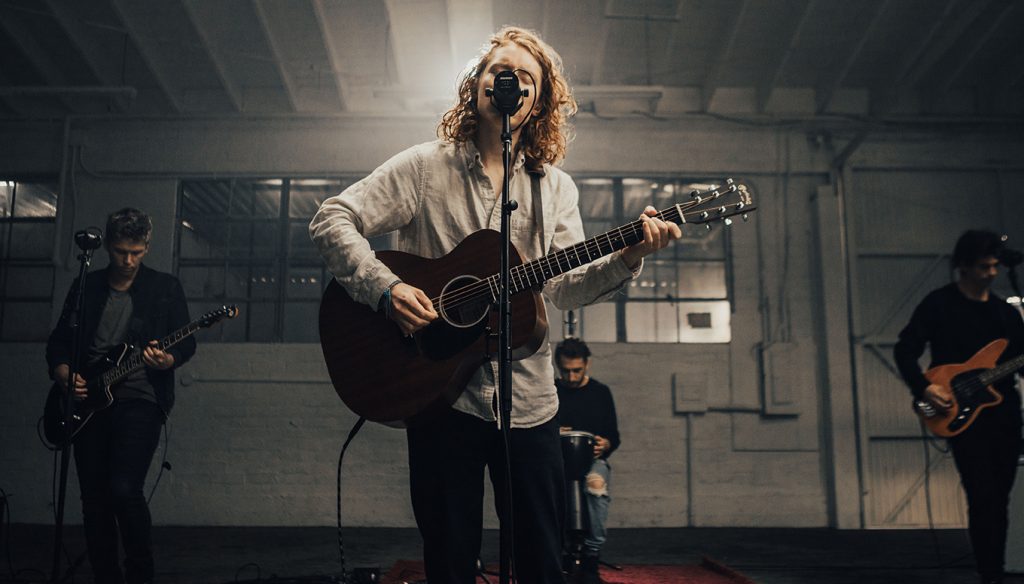 Some bands provide a soundtrack for your daily life and some bands sound like your life put into a song. flor are the latter.
"I think we want listeners to find a safe place. They can put the record on and kind of… heal," said guitarist McKinley Kitts recently in an exclusive Tickemaster Insider interview. "We want the record to carry people away, whether it's making them feel calm or excited, or whatever it is, we just want to inspire some serious emotion."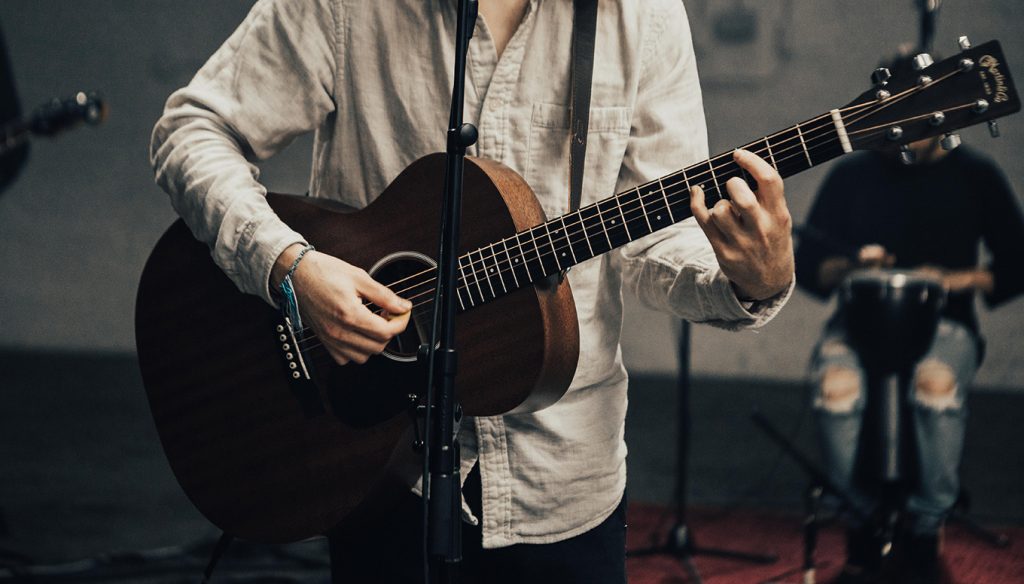 Emotion can be found all over flor's debut album, come out, you're hiding, from hushed verses to soaring choruses, to the confessional lyrics of lead singer Zach Grace. The album was recently re-released in a deluxe edition, featuring three new songs, including the single "rely."
flor recently filmed an exclusive live performance of the song for Tickemaster Insider. Despite a stripped down arrangement, with Grace strumming an acoustic guitar and Kyle Hill beating his hands raw playing on a single drum, the band plays with an urgency that shows why they've become a live sensation.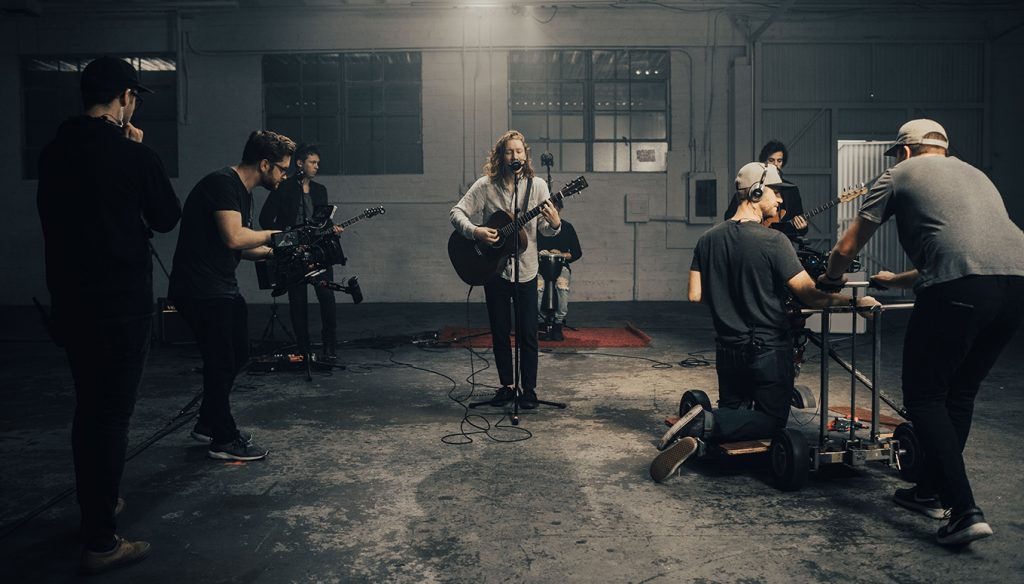 flor's sound sits comfortably alongside modern indie pop acts like LANY, Paradise Fears and Imagine Dragons, but their big hooks and energy also harkens back to classic alternative rock bands like U2 and Coldplay.
It's no mistake according to bassist Dylan Bauld. "That was a big goal of ours, to create something that's not really current but that's going to stand the test of time," he says.
With the deluxe version of come out, you're hiding now available, flor's immediate future includes lots of touring, with appearances at the Firefly, Bottle Rock and Bonnaroo festivals, along with their own sold out club dates. After wrapping their headline tour they'll be back on the road supporting acts such as Walk the Moon and Misterwives.
"Its great that we've managed to take this bedroom project to such a big level," says Zach. "I'm really, really glad that the fans are a part of this journey, and a part of this ride."
Tags
You Might Like
Watch an intimate performance with the rising singer-songwriter.
Our partners at Ones to Watch invited Greyson Chance to perform live. It's a must-watch.
Our partners at Ones to Watch invited Carlie Hanson to perform live. Watch it here.