Watch an Exclusive Live Video of A R I Z O N A Performing "Cross My Mind"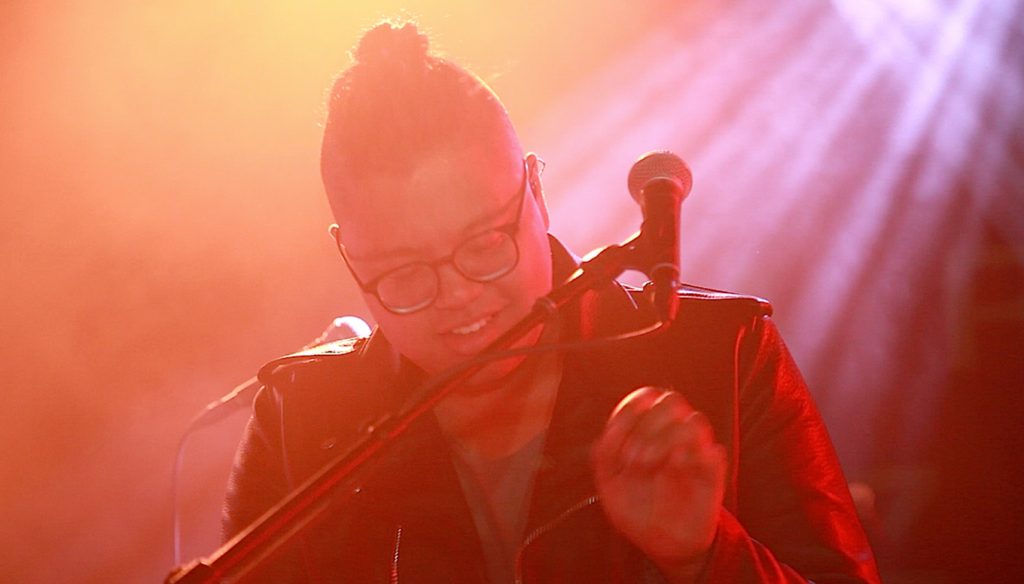 Watch A R I Z O N A's Exclusive Performance
The music of New Jersey (by way of Boston) alternative pop band A R I Z O N A may seem as up close and personal as a handwritten letter from a best friend, but fans of the band have also come to appreciate them as a live band that in guitarist Nate's words "really rocks and has fun." Singer Zach explains, "We have a lot of live elements, don't expect something static just feeding music out. It's energetic. It's a party."
Though their sound carries echoes of '80s new wave and '90s alt rock, they're a thoroughly modern band and as such built up their audience via streaming services and playlists. While this has happily led to millions upon millions of Spotify streams, don't get it twisted; A R I Z O N A are a live band to be reckoned with. Just ask anyone who has seen them at any number of high-profile festival dates. Hell, just see for yourself with Ticketmaster Insider's exclusive video of the band performing "Cross My Mind," one of the highlights of their live show.

The song is available on their new debut album GALLERY and starts off spare and melodic before bursting into full anthem mode with a driving 4/4 beat and ringing guitar riffs. To this end, the members of A R I Z O N A all agree it's their favorite song to play live. Says guitarist Nate, "As soon as I hit that first note, everyone lights up and everything goes crazy and you can hear the crowd singing back at you. It's always just a really fun moment in the set."
While Zach says his favorite thing about the song is "The headbanging. It's hype," keyboardist Dave has more esoteric concerns. "As a music geek," he explains, "There's a part where we switch time signatures in the middle of the song, and it seems seamless, but it's totally different and really unique."

Following the release of GALLERY, the band is looking forward to "lots of festivals, lots of touring" according to Nate. Make sure you see A R I Z O N A live when they come through your town, and keep checking back for more exclusive content from the band as part of the current roster of Ticketmaster Insider's 'New Music Favorites.
Tags
You Might Like
Watch an intimate performance with the rising singer-songwriter.
Our partners at Ones to Watch invited Greyson Chance to perform live. It's a must-watch.
Our partners at Ones to Watch invited Carlie Hanson to perform live. Watch it here.