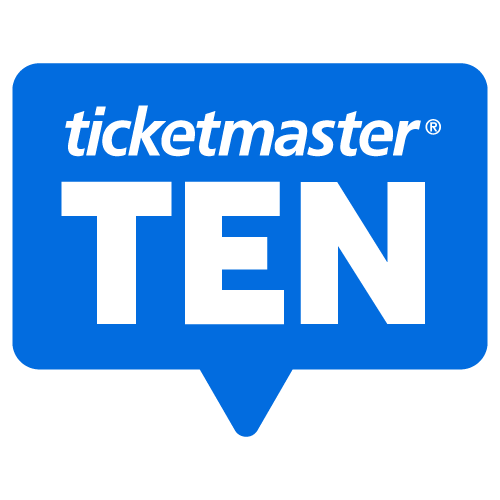 Ticketmaster 10: Grammy-Nominated Chloe x Halle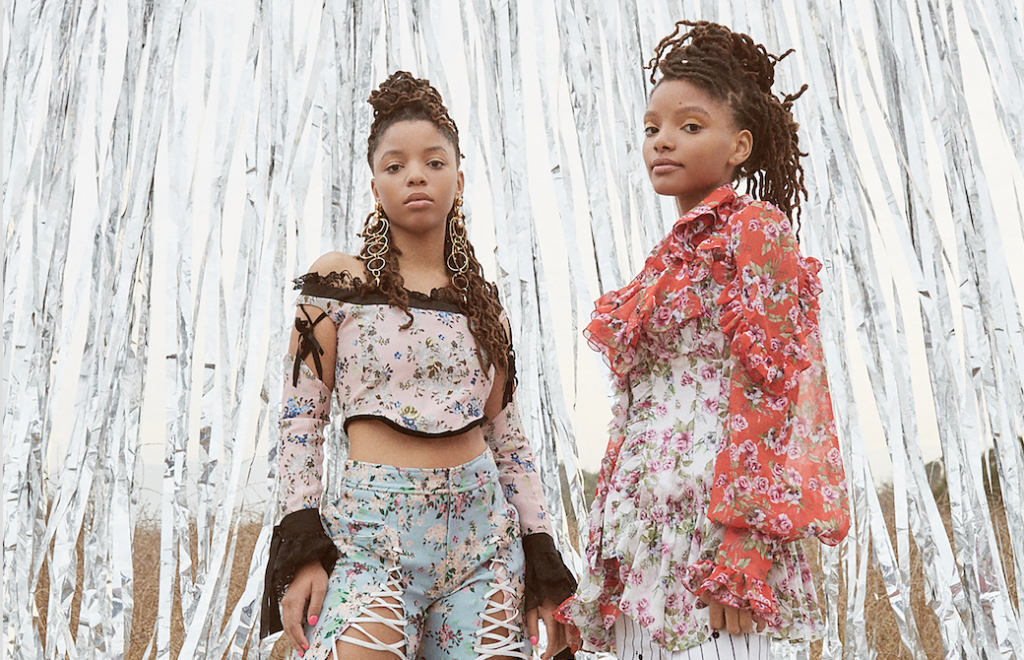 Could you imagine the thrill of casually pursuing your passion, then suddenly being supported by Beyoncé?
Believe it or not, this is the true story of sisters Chloe and Halle Bailey, hailing from Atlanta, Georgia. They've been steadily climbing into the hearts and heads of listeners worldwide since 2013, when the duo's collection of YouTube covers led to their signing at Parkwood Entertainment directly under Queen B's wing.
Increasingly known for their fashion-forward looks and heartworn flare, the girls could be seen hitting the stage first every night on the stacked and highly anticipated OTRII Tour – headlined by none other than The Carters themselves – sharing songs from their acclaimed and perfectly-titled album "The Kids Are Alright," which features guest appearances from the likes of GoldLink and Joey Bada$$.
Ticketmaster had a chance to sit down with Chloe x Halle to find out more about what makes them tick in our very first installment of The Ticketmaster 10. Be sure to scroll on for even more Encore answers from this bright and delightful pair, and get your tickets to see them in a city near you.
The Ticketmaster 10 with Chloe x Halle
1. What's the first song you learned to play and why?
Chloe: An original song I wrote called "Fly Away"
Halle: "Grenade" by Bruno Mars
2. What's your favorite memory attending a show and why?
Chloe: It was this incredible tour that had Beyoncé, Missy Elliot, and Alicia Keys headlining. I remember my 5-year-old self, looking at the stage from our nose bleed seats, with my "Crazy In Love" binoculars, just being in absolute awe. That was the moment I knew I wanted to perform.
Halle: I remember always attending R&B and Jazz Fests in my hometown of Atlanta and I always loved them. The atmosphere was always so positive and filled with people who love each other.
3. Describe your performance style in one word.
CxH: Energetic
4. If you could have dinner with anyone, who would it be and why?
Chloe: Prince, Michael Jackson, Whitney Houston, Joni Mitchell, and Nina Simone… I would love to pick their brains and gather little nuggets of information that could help me with my career.
Halle: Billie Holiday, Sara Vaughn, Michael Jackson, and Whitney Houston… these people have inspired me so much by showing me what live sounds like through their music.
5. Fill in the blank: I would be a nervous wreck if I knew _______ was in the audience watching me. Why?
Chloe: I'm always a nervous wreck no matter who is watching me on that stage. As I'm growing as a performer, I'm learning that I don't have to prove myself to anyone and perform for myself and God. That's when it feels the most freeing.
Halle: I always get nervous! But it helps me to perform and gets my energy up 🙂
6. What's the first lyric you wrote that you were really proud of, and why?
Chloe: There is this song my sister and I wrote together called "What's Love?" To be as young as we were when we wrote it, we already grasped what the concept of love is.
Halle: I would definitely have to agree with Chloe on this one. That was one of the first songs that I was proud of.
7. What's your dream collaboration? Why do you want to work with that person?
Chloe: I would LOVE to work with Imogen Heap. She is just absolutely incredible and experimental when it comes to the world of music and production. I would definitely learn so much from her.
Halle: Of course, we would love to collaborate with our beautiful mentor Beyoncé, but if Michael Jackson was still alive that would be on my top list as well.
8. If a music lover is into experimental sounds, big drums, anthemic melodies, and layered harmonies, they'll love Chloe x Halle.
9. Who do you do it for and why?
Chloe: I do this for God and myself. I truly believe that my sister and I are vessels. When we create, it comes from a higher power. Everyone is born with a gift, and it's their job to pay it forward by sharing that gift in a beautiful, positive way.
Halle: Number one. As long as you're happy, you will be good. Life is beautiful and when you this something you love to do, stick to it for your soul and your happiness and remember God is always with you!
10. What are your words to live by? Any life advice?
Chloe: You are ENOUGH. Fall in love with yourself and you'll be untouchable.
Encore!
On a scale of 1–10, how stoked are Chloe x Halle on life right now?
CxH: 10!
What's your favorite ritual before you grace the stage?
CxH: We always pray, do vocal warmups, stretch, drink Throat Coat tea, take our Golden Voice singer's herb, and suck on Ricola's.
Where are you dying to play a show / visit?
Chloe: I'm so excited to go to our hometown – Atlanta! We sold out very quickly so we had to expand the venue. It's going to be so much fun just singing our hearts out with our fans in the place we grew up in. We hope we're making ATL proud.
Halle: Going home always make me so happy, I love to be around my family so anytime we do shows in ATL makes me so happy.
Van, bus, boat, or airplane?
Chloe: I loveeee our tour bus. I always get the best sleep and I'm never bored. Plus, there's not that annoying security check you have to go through 🙂
Halle: Absolutely tour bus!
What's been your favorite show to binge on the road or resting?
Chloe: Power has definitely been our show to binge on the road! I think the next one will be Game of Thrones.
Halle: We love Power!! I also love watching prank YouTube videos on the road.
What is your favorite piece of clothing / wardrobe, and why?
Chloe: My Off-White jeans. They're baggy, yet so flattering to my shape. I love them.
Halle: I love my Opening Ceremony long black coat. I wear it everywhere!!
What would you tell your younger self now as the rising stars you are?
Chloe: There's no rush. Trust the timing and trust your gift. Still telling myself that even today 🙂
Halle: Trust yourself and stand in your power!
What food / drink could you not live without if you were stuck on a deserted island?
Chloe: WATER haha
Halle: Absolutely water, and ice! I love ice! LOL
What's a skill outside of music you are working on / mastering?
Chloe: Acting! We're getting back into it again with (the new season of FreeForm's) Grown-ish, but I would definitely love to dive deeper into my talents in that area. As well as screenwriting. I already write songs and tell stories that way so it'll be fun to experiment with that.
Halle: I am fascinated with real estate and interior design. I definitely think that will be a fun hobby of mine in the future.
What meme(s) made you laugh the most recently and why?
Halle:  This sweet dog that's walking by himself with his leash in his mouth is hilarious. 🙂
Who are your celebrity crushes?
Chloe: Donald Glover and Michael B. Jordan
Halle: Chadwick Boseman!
What is your dream piece of gear / instrument to own and why?
Chloe: I want to own a Mellotron synthesizer! I don't have a synth of my own yet, so I can't wait to start collecting.
What is your favorite board game / parlor game and why?
Chloe: Uno, Connect Four, and any anagram game
Halle: Agreed!
Where's the best / most beautiful stretch of road you've seen on tour?
Chloe: Honestly, every time we get on the bus, I go to my bunk and knock right out. But one of the rare times I haven't, I would have to say Minneapolis. The greenery is beautiful.
Halle: So far I loved Boston and Minneapolis – they are so beautiful.
What's your most-used emoji?
Chloe: ❤️🤗🌻
Halle: 💜💕💜
Make sure you get tickets to see these Grammy-nominated sisters in a city near you!
You Might Like
The wrestling brothers and businessmen let us know what makes them tick in this Ticketmaster 10 interview.
The Super Bowl-winning Eagles tight end answers a Ticketmaster 10 interview.
The rock trio's keyboardist answers a Ticketmaster 10 interview.