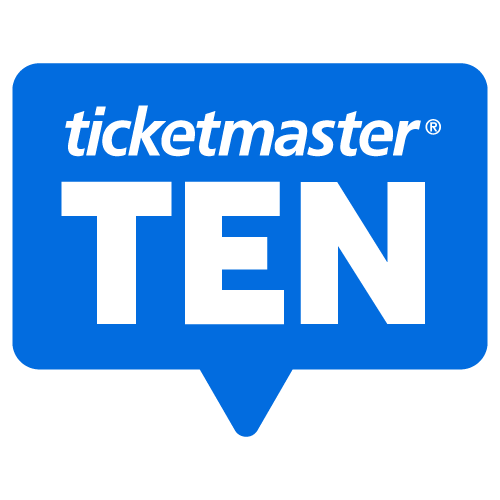 10 Things AEW's The Young Bucks Want Wrestling Fans to Know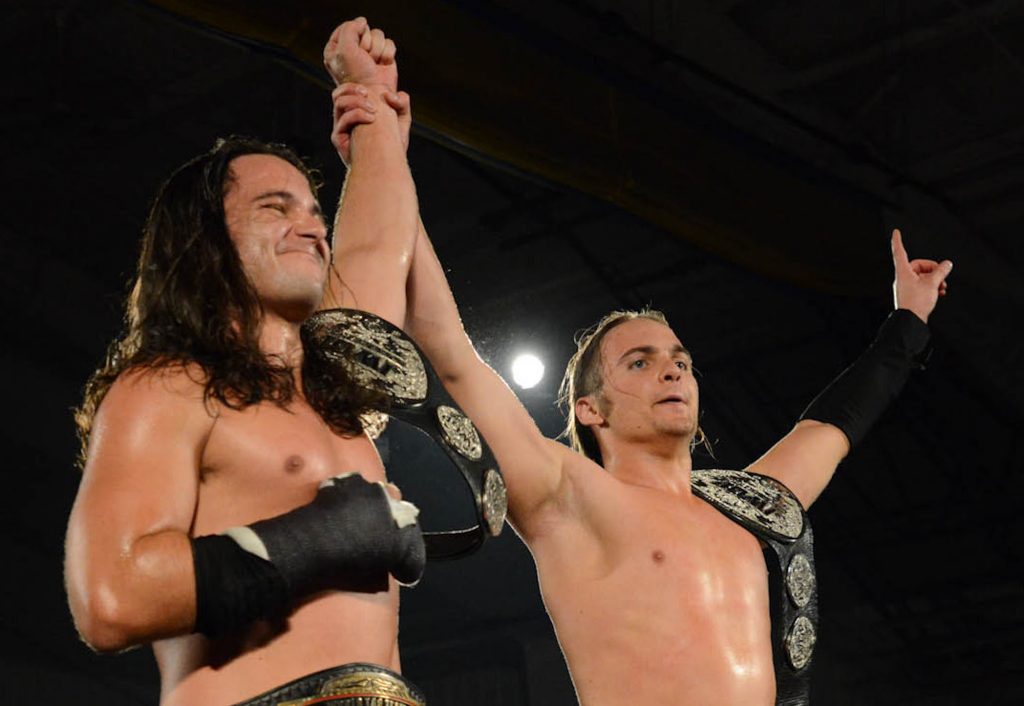 Matt and Nick Jackson are out to change the world. As the wrestling tag team The Young Bucks, the California brothers have been dazzling audiences around the world with superkicks and other daredevil moves for years. Recently, they've added "EVP" to their long list of titles—alongside Cody Rhodes and Kenny Omega, the Bucks are executive vice presidents at the newly launched promotion All Elite Wrestling. AEW's weekly show on TNT, AEW Dynamite, and its pay-per-view events like Double or Nothing and Full Gear have been touring arenas around the country this year, and the shows have been awe-inspiring showcases for the four VPs as well as big names like Chris Jericho, "Hangman" Adam Page and Jon Moxley; tag teams like SCU and the Lucha Brothers; and up-and-coming talents like Riho, Darby Allin and Sammy Guevara. 
Nick and Matt took some time out of their busy schedules to answer some questions for this edition of Ticketmaster 10. 
1. What's the first song you remember loving?
Nick Jackson: "Crystal Ball" by Styx. Our dad had that type of music on all the time when I was little.
Matt Jackson: "Gangsta's Paradise" by Coolio. I was the coolest fifth grader alive.
2. What is your favorite game, and why?
Nick: I'd have to go with Monopoly. It's always a great time and my 6-year-old daughter just learned how to play so we have a great time playing together. 
Matt: My kids and I have been really hooked on Uno lately!
3. What was your favorite concert or wrestling match that you've attended as a fan?
Nick: As a kid I went and saw Styx and Kansas live, and that was great. My favorite wrestling show I attended was probably WrestleMania 21 [in 2005] in Los Angeles. I got to see Hulk Hogan live for the first time, and he was a big reason why I wanted to be a wrestler.
Matt: Our dad was a huge rock 'n' roll fan, so we were born and raised on classic rock. He took me to see Styx at a young age. My favorite wrestling show I attended as a fan was a 1995 WWF house show in Rancho Cucamonga, California. I saw smaller guys like 1-2-3 Kid and Shawn Michaels mesmerize the audience, and it made me believe I could one day be like them.
4. Describe your performance style in one word.
Nick: Limitless. 
Matt: Party.
5. What's the first wrestling moment you were really proud of, and why?
Nick: When I was just 15 years old and wrestling in front of 5,000 people [at Grand Olympic Auditorium] while teaming with my brother in L.A. That moment, I knew I wanted to do this forever.
Matt: [Likewise,] wrestling at a sold-out Grand Olympic Auditorium in 2005 at age 19. I'd entertained small rooms before, but never a large arena. It was so surreal.
6. What would you tell your younger self as the athlete you are now?
Nick: Dare to dream. 
Matt: Take care of your body and your brain, both physically and mentally. You're going to be doing this a very long time, so pace yourself. And don't put too much stock into what people think about you, whether it's good or bad. You'll never be happy if you're more worried about pleasing others than pleasing yourself.
7. What are your words to live by? Any life advice?
Nick: Have faith in what you believe in. Don't ever give up or listen to people who bring you down. If you are passionate about something and dream of doing something, go for it and don't let anyone tell you otherwise. 
Matt: Be unafraid. Every goal I've ever achieved came from taking a risk.
8. What's your favorite ritual before you hit the ring?
Nick: A quick prayer with my brother. 
Matt: I'm always a nervous wreck and usually rushing to get ready. Before every match, Nick and I say a prayer to put ourselves at ease.
9. What is your favorite piece of gear?
Nick: We've had so many wild designs but I think my favorite ever was the Elvis-type outfits we wore in Vegas for Double Or Nothing. 
Matt: That's going to be impossible to narrow down. I'm not sure anyone has had more gear than us, in the history of wrestling. If it's got neon colors and tassels, I'm in love.
10. Fill in the blank: If a wrestling fan is into [blank], they'll love The Young Bucks.
Nick: High-flying, nonstop action.
Matt: Untraditional, high-flying, party atmospheres.
You Might Like
Revisit our Ticketmaster 10 interview with pop phenoms Chloe x Halle.
Revisit our 2019 interview with the keeper of good vibes.
The Super Bowl-winning Eagles tight end answers a Ticketmaster 10 interview.