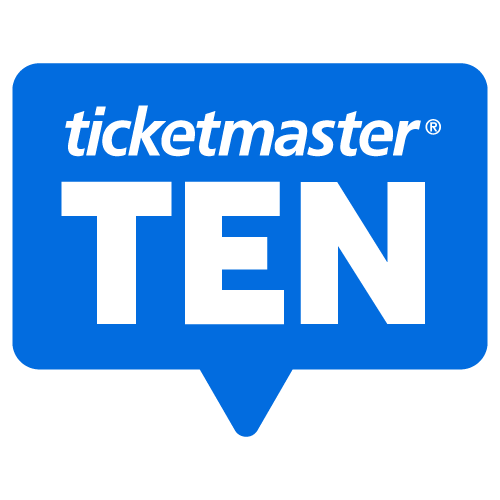 10 Things Boston Bruins Head Coach Bruce Cassidy Wants Fans to Know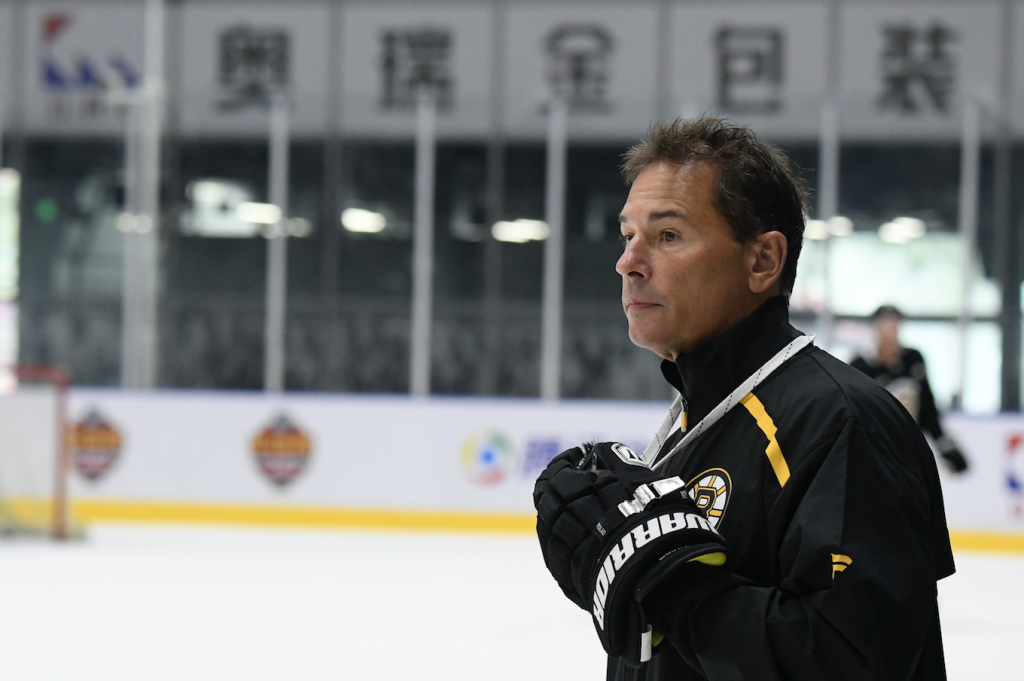 Coach Bruce Cassidy knows a thing or two about how to make the rink feel like home. With a rich hockey history that includes five seasons with the Chicago Blackhawks in the '80s, Cassidy's career as a player continued in Europe and with the IHL before rising as a noted mentor and leader in a variety of leagues.
Cassidy has been at the helm of the Boston Bruins as Head Coach since 2017, building confidence among his players with remarkable attention and patience. It's no surprise that this approach positioned Cassidy to be selected as finalist for the NHL's coveted Jack Adams Trophy for excellence in coaching, having led the Bruins to the fourth-best winning record in the league in his first full season as Head Coach (after an interim stint the year prior).
His passion is palpable – concerning the sport, love of family, and of course, coffee – as you'll see in Coach Cassidy's responses to this sports round of the Ticketmaster 10.
Ticketmaster 10 with Coach Bruce Cassidy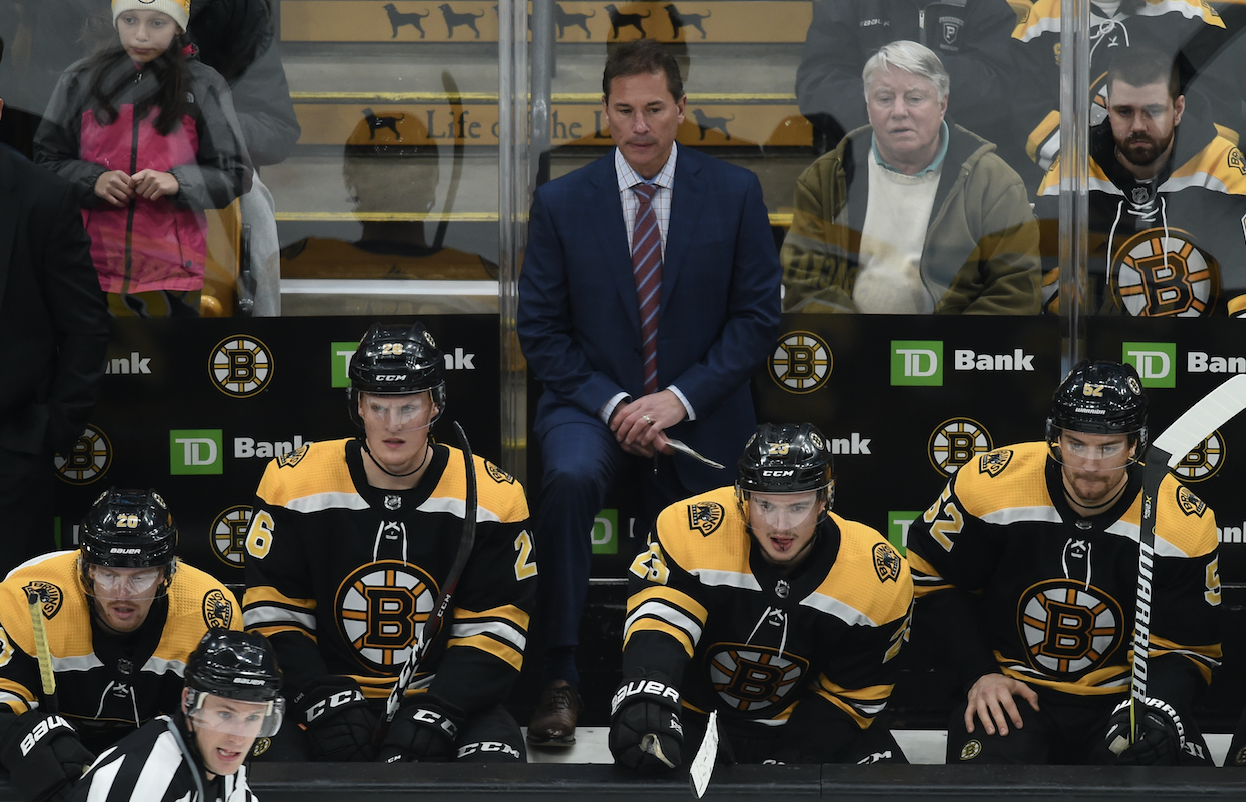 1. What's the first sport you learned to play?
BC: Baseball. It was my father's favorite sport.
2. What's your favorite memory attending a game as a fan, and why?
BC: Stanley Cup Final Game vs. Oilers at the Garden when the lights went out.
3. Describe your coaching style in one word.
BC: Passionate.
4. If you could have dinner with anyone, who would it be and why?
BC: My [late] father. He passed when I was 21 and I would love to catch up with him!
5. Fill in the blank: I would be a nervous wreck if I knew _______ was in the crowd watching me and my team. Why?
BC: No strong opinion on this one.
6. What's the first win that you were really proud of, and why?
BC: Proud of them all, but Game 7 vs. Toronto in the 2018 playoffs sticks out because of [the team's] resiliency.
"I feel grateful everyday to coach the Bruins."
7. What's your dream collaboration? Why do you want to work with that person?
BC: I feel grateful everyday to coach the Bruins. Coaching my son Cole in professional hockey would be cool if he was able to make it someday. He's 8 now!
8. If a sports lover is into effort, toughness, and teams that play for one another, they'll love watching the Bruins play.
9. Who do you do it for and why?
BC: I do it for the love of the sport.
10. What are your words to live by? Any life advice?
BC: Enjoy the journey as much as the destination. Stay in the moment!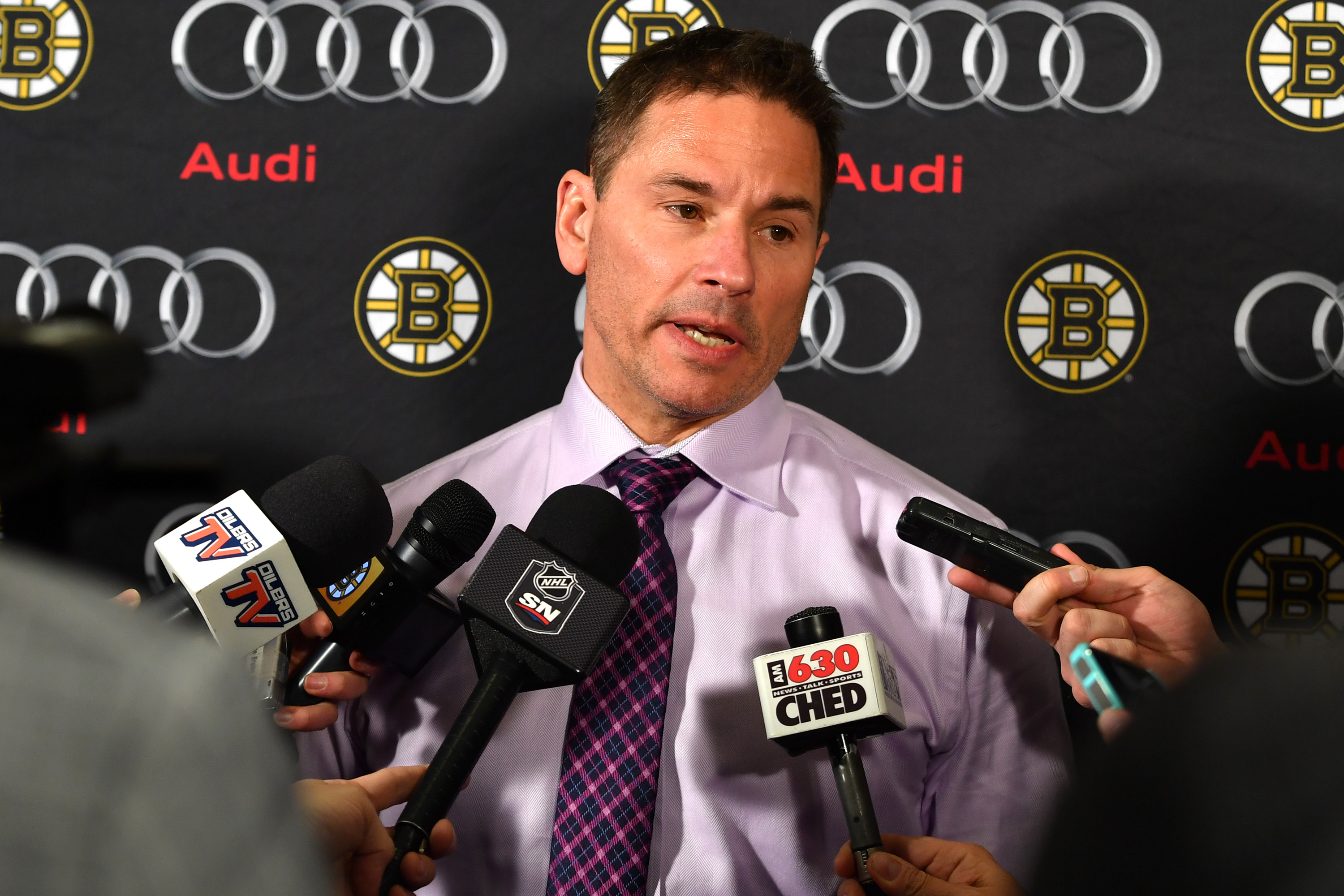 Encore!
On a scale of 1–10, how stoked is Coach Cassidy on life right now?
BC: 10
What's your favorite ritual before you grace the rink?
BC: Sip Dunkin Donuts coffee with Pumpkin Spice.
Where are you dying to play a game / visit?
BC: Ireland… visit Castles and do a golf circuit.
Van, bus, boat, or airplane?
BC: Whatever the occasion dictates.
What's been your favorite show to binge on the road or resting?
BC: The Blacklist.
What is your favorite piece of wardrobe, and why?
BC: My hockey skates! Means I'm doing something I love.
What would you tell your younger self as the established leader you are now?
BC: Enjoy the moment you're in!
What food / drink could you not live without if you were stuck on a deserted island?
BC: Coffee.
What's a skill outside of coaching you are working on / mastering?
BC: Parenting.
What meme(s) made you laugh the most recently and why?
BC: Anything that predicted against the Patriots this [NFL] playoff season for obvious reasons!
If you could go back and time and play another athlete, who would it be / what sport, and why?
BC: Michael Jordan for a day. He looked so graceful in everything he did for a big man!
What is your dream piece of equipment to own and why?
BC: Any of Hall Of Fame Bobby Orr sticks/jerseys.
What is your favorite board game / parlor game and why?
BC: Monopoly. Played it endlessly as a kid.
Where's the best / most beautiful stretch of road you've seen traveling?
BC: Drove a convertible on the Pacific Coast Highway from San Francisco to LA. Water on one side, mountains on the other.
What's your most-used emoji?
BC: 😘– my kids are at the age that text messaging is new for them.
Make sure you get tickets to see the Boston Bruins on their road to NHL domination by purchasing tickets here or in the widget below.
You Might Like
Revisit our Ticketmaster 10 interview with pop phenoms Chloe x Halle.
Revisit our 2019 interview with the keeper of good vibes.
The wrestling brothers and businessmen let us know what makes them tick in this Ticketmaster 10 interview.