Fan Art Friday: "The SpongeBob Musical" + Cast Album Recording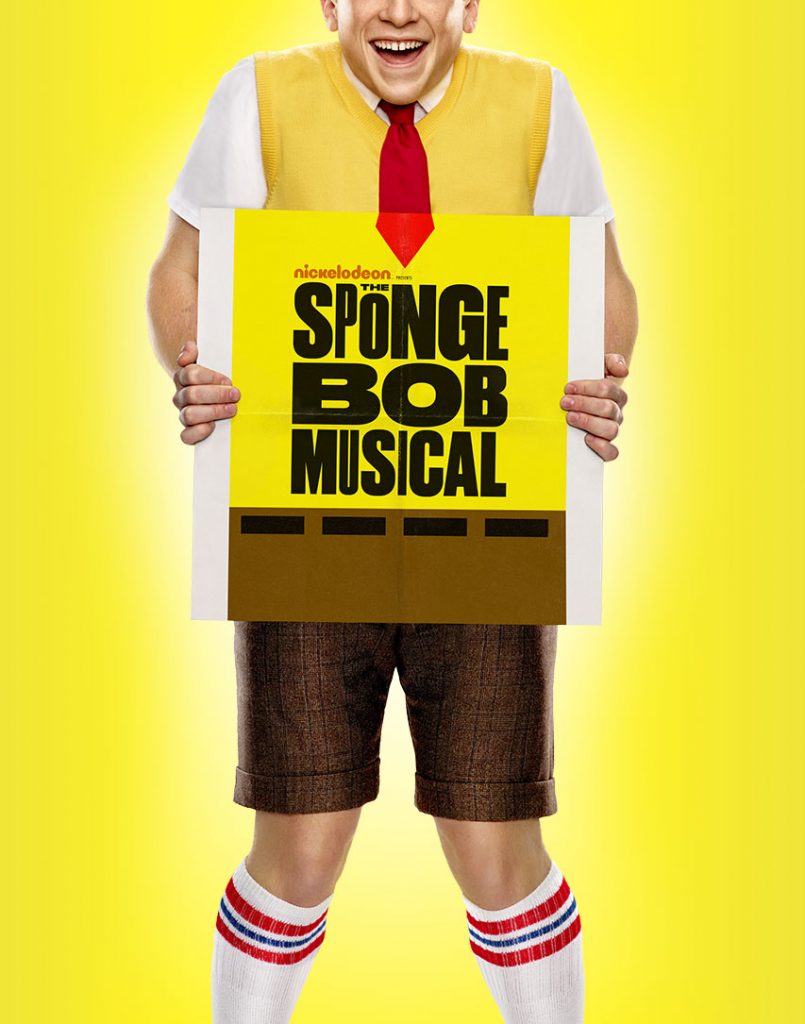 Come August 8th, the cast of Broadway-bound The SpongeBob Musical will make their way out of Bikini Bottom and into the studio for the cast album recording.
Soon you'll be swimming to the beat of #BikiniBottom with #SpongeBobBway's Cast Recording! https://t.co/UfWD50jxez pic.twitter.com/91yz0YEzhw

— SpongeBob Broadway (@SpongeBobBway) July 28, 2016
The SpongeBob Musical includes original songs by Yolanda Adams, Steven Tyler and Joe Perry of AEROSMITH, Sara Bareilles, Jonathan Coulton, Alex Ebert of Edward Sharpe & The Magnetic Zeros, The Flaming Lips, John Legend, Lady Antebellum, Cyndi Lauper, Panic! At the Disco, Plain White T's, They Might Be Giants and T.I., and a song by the late David Bowie. With additional lyrics by Jonathan Coulton.
Young newcomers, fun loving parents, and nostalgia seeking millennials alike were over the moon with excitement as the 17-year spanning television series made its stage debut in Chicago last month.
Thank you, #Chicago, for our fin-tastic run of #SpongeBobBway! Keep on #BikiniBottom Boogieing! pic.twitter.com/P2v4c7cKUK

— SpongeBob Broadway (@SpongeBobBway) July 10, 2016
Judging from this behind the scenes video from cast, crew, and musical contributors and our exclusive interview with Ethan Slater the actor playing SpongeBob SquarePants, this Broadway-bound show is sure to be nothing short of sensational. As we eagerly await the cast album and the announcement of Broadway dates for The SpongeBob Musical, which will be available at a later time, we turned to millions of fans and compiled some of the latest and greatest SpongeBob SquarePants fan made art to help you get pumped for the big Broadway show! Check it out down below in this week's #FanArtFriday:
#tbt to my Spongebob painting from 3 years ago. Time flies! pic.twitter.com/RKZgCVsVYY

— Ashley Erickson (@Hidden_Rainbows) May 20, 2016
@Hidden_Rainbows paints a googly-eyed SpongeBob and his beloved pet snail, Gary, "jelly-fishing" in the colorful kelp fields of Bikini Bottom. Beautiful!
---
This little man has got the right idea! The SpongeBob Musical should consider recruiting @Elliesart42 to face paint attendees on Broadway!
---
SpongeBob SkatePants! Catch him grinding rails and shredding half pipes with this custom designed skateboard deck by @blakeonyourface
---
I've always wondered what SpongeBob would look like in human form… and  I'd say @medosaleta's illustration is pretty dang close to The SpongeBob Musical actor Ethan Slater!
---
Spongebob Squarepants (2015) #illustration pic.twitter.com/tn8gCQeoMw

— Erin Hunting (@ErinHunting) January 23, 2016
The whole crew re-envisioned in a uber cool new digital animation style by @ErinHunting. Love it!
---
#pearlkrabs #SpongebobSquarepants #spongebob #copic #sharpie #drawing #sketch #SKETCHBOOK pic.twitter.com/9CVh1SVp1i

— Heath97 (@jhwilcox) July 6, 2015
@jhwilcox brings us this amazing sketch of Mr. Krabs' cheerleading daughter Pearl; the only thing in the deep blue sea that he loves more than that cash money.
---
Thanks for all the amazing artwork peeps! Can't wait to see you all on Broadway for the sure to be epic The SpongeBob Musical (dates and location will be announced at a later time).
---

Tags