Step Right Up to Family Fun: Behind the Scenes at Circus 1903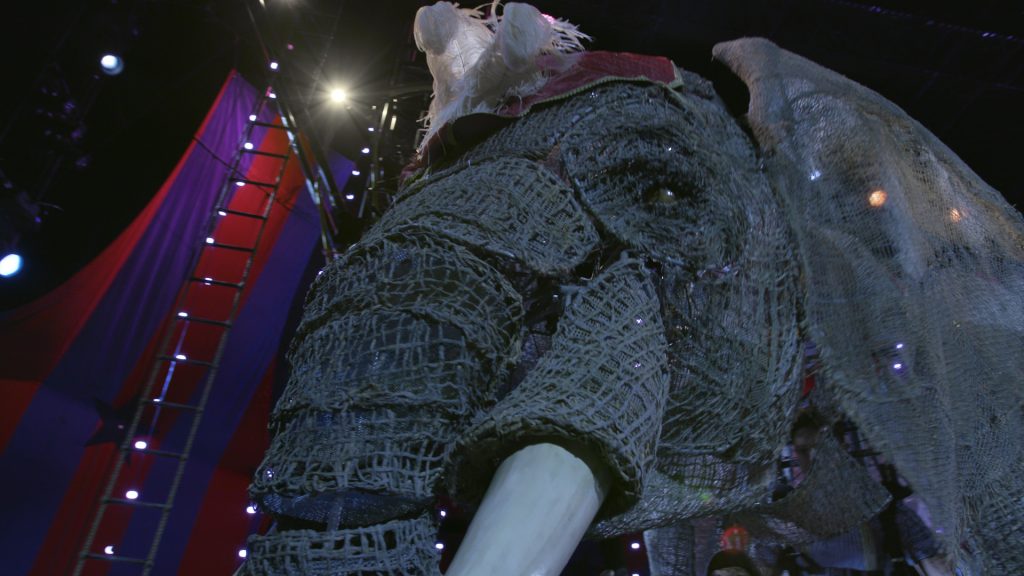 Prepare to be transported back in time to the Golden Age of Circus! Minimaster recently visited the Paris Las Vegas for a behind-the-scenes tour of the mesmerizing family-friendly production, Circus 1903. Guided by "Ringmaster Willy Whipsnade," we met the wonderfully diverse cast and crew as they prepared for their upcoming evening performance.
First up was the Teeterboard act, which Willy playfully described as the "see saw on steroids." It certainly lived up to its nickname as we watched the men take turns twisting, flipping, and flying high through the air.
Next we checked in on Russian Cradle duo, "Les Incredibles." Samuel Ramos Imbeau and his partner Louise Aussibal have trained their entire lives to perform their aerial act on stage, and it did not disappoint. After their rehearsal, they shared how they love bringing memories to families in the audience.
We also met Mother Elephant "Queenie," the majestic and breathtaking life-size puppet modeled after the largest African elephant ever recorded. Queenie is operated by three puppeteers who use their breath to communicate with each other as they bring her to life on stage. It's such a convincing job that some folks in the audience even think she's real!
Finally, stage manager Terrence Williams shared what makes their unique show so compelling for kids of all ages. It's nearly impossible to get bored during the 90-minute, no intermission production full of the most unique, amazing and dangerous circus acts from all four corners of the world.
Don't miss the spectacular Circus 1903 on your family's next Las Vegas adventure! Tickets for performances now through September 2018 are available on Ticketmaster.
Tags