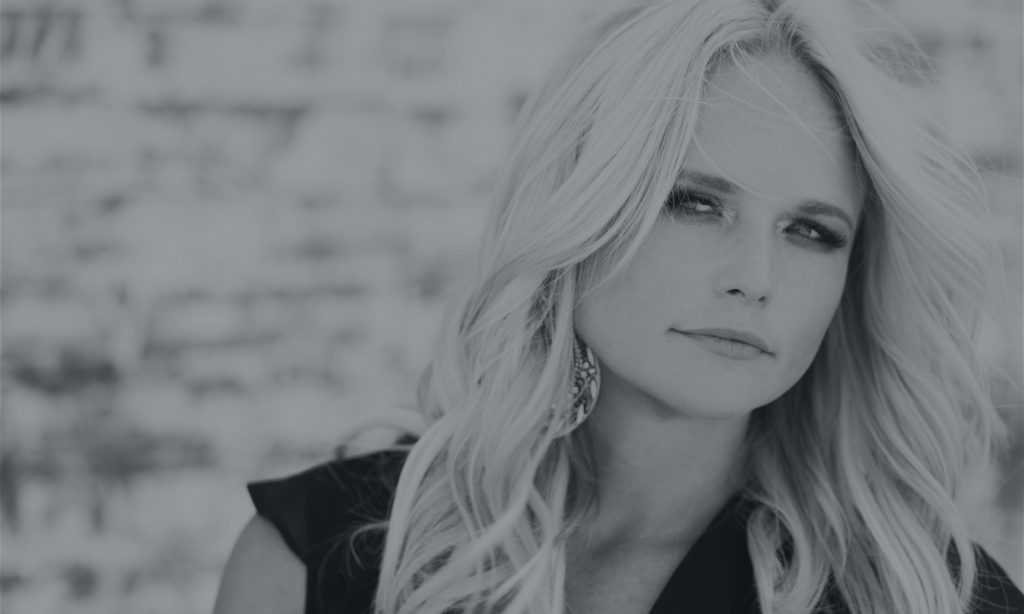 This week, we have new music from superstars Miranda Lambert and Sleater-Kinney, as well as a teaser from one of rock's most joyfully anticipated collaborations of all time: Jack White and Jack Black. In the sports world, we're gearing up for the upcoming NFL season with an inspiring story from a Cleveland Browns rookie, and we're hyped for the 2019-2020 season of the NBA, which just announced its schedule.
1. Miranda Lambert Announces New Album, Shares New Song
Country superstar Miranda Lambert has announced a new album, and she's giving us a sneak peek with brand-new single "Bluebird." Her seventh studio album, Wildcard, is set to drop on November 1 and also features hit single "It All Comes Out in the Wash." Lambert is now gearing up for her Roadside Bars & Pink Guitars Tour, which kicks off in September with her group the Pistol Annies, featuring Ashley Monroe and Angaleena Presley. 
2. The NBA's 2019-2020 Season Begins With Highly Anticipated Matchups
The NBA has just announced its schedule for the new season, which will begin October 22. The first week is absolutely stacked, especially with these noteworthy matchups:
-New Orleans Pelicans vs. Toronto Raptors on October 22 (8:00 p.m. ET): The defending NBA champs will be facing the Pelicans, who have a lot of hype thanks to number-one draft pick Zion Williamson.
–Los Angeles Lakers vs. Los Angeles Clippers on October 22 (10:30 p.m ET): Lots of big names will be on the court for this SoCal duel. The Lakers' LeBron James and All-Star Anthony Davis will face off against the Clippers new roster, featuring Finals MVP Kawhi Leonard and All-Star Paul George.
–Denver Nuggets vs. Portland Trailblazers on October 23 (10:00 p.m ET): The Nuggets will be looking for revenge against the Trail Blazers, who knocked them out of the playoffs last May during a tense seven-game series in the 2019 Western Conference Semifinals. It could be tough, though, since Portland has won a record 18 consecutive home regular-season openers.
–Miami Heat vs. Milwaukee Bucks on October 26 (5:00 p.m ET): All-Star forward Jimmy Butler will be making his debut with the Miami Heat back in the city he thrived in as a college player at Marquette University. He'll be going up against reigning MVP Giannis Antetokounmpo.
–Boston Celtics vs. New York Knicks on October 26 (7:30 p.m ET): The Celtics will head to New York City to take on the Knicks, who have star rookie RJ Barrett, the number-three overall draft pick, ready to make his home debut.
3. Sleater-Kinney Release New Album
Indie rock icons Sleater-Kinney have just released their ninth studio album, The Center Won't Hold, produced by St. Vincent. It comes in the midst of a major shift for the group, who will be heading out on the road this fall without longtime drummer Janet Weiss. Weiss recently announced her departure from the band, but founding members Corin Tucker and Carrie Brownstein still plan on bringing their all to the tour.
4. Cleveland Browns Rookie Goes From the Streets to the End Zone
The Cleveland Browns will be a team to watch this year, boasting a stellar new roster including Baker Mayfield, Odell Beckham Jr. and Jarvis Landry. But this week was all about undrafted rookie Damon Sheehy-Guiseppi, a receiver who never even played high school football. Sheehy-Guiseppi, who smooth-talked his way into a tryout with the Browns—all while homeless and sleeping on the streets—just proved his worth in a preseason game against the Washington Redskins when he returned an 86-yard punt for a touchdown in the fourth quarter. It's an incredibly inspiring story, and one we'll continue to follow as the official season kicks off soon.
5. Jack White and Jack Black Become Jack Gray
In a move music fans have long been waiting for, the Jacks—White and Black—have finally come together to form Jack Gray. Black and Kyle Gass, his longtime companion in Tenacious D, posted a 17-minute video that follows the duo to Nashville and into White's Third Man Records. They all recorded a song, which Black says is "magical." No word on when we'll get to hear that track, but check back soon.
You Might Like
Plus: New Rage Against the Machine shows, new music from Pearl Jam and Def Leppard tour news
Plus: Dead & Company hit the road, Kansas City celebrates and more.
Plus the latest news about Super Bowl LIV, My Chemical Romance and more.