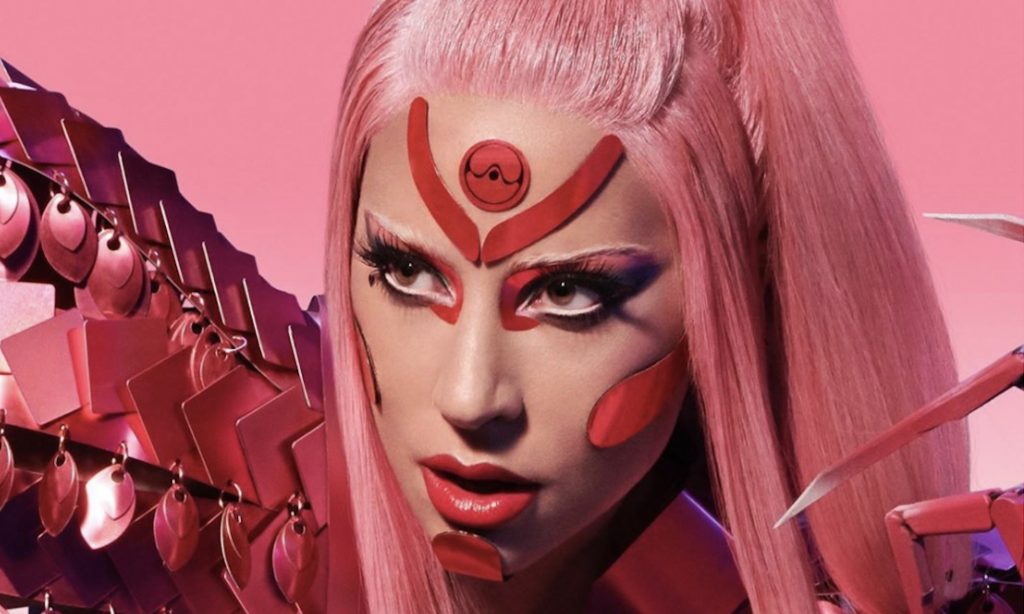 This week, two superstars return: Lady Gaga to the dance floor with new single "Stupid Love" and just-announced Chromatica album and tour, and the Golden State Warriors' Steph Curry to the basketball court after several months out from an injury. Meanwhile, the Smashing Pumpkins prepare us for an "all-out sonic assault" with their upcoming Rock Invasion 2 tour, as R&B singer Jhené Aiko releases a tropical-inspired album of freestyle jams. But the best (or at least funniest) announcement comes from Netflix, which is gearing up for its first comedy festival, Netflix Is a Joke Fest.
1. Lady Gaga Announces 'Chromatica Ball' Tour
LADY GAGA
THE #CHROMATICA BALLhttps://t.co/cnEmbkpU7j pic.twitter.com/2GkMRHWfni

— Lady Gaga (@ladygaga) March 5, 2020
The Mother Monster is back — decked out all in pink and ready for the dance floor — with new song and video "Stupid Love," a shiny dance-pop nugget from her upcoming album Chromatica, set to release April 10. To follow that announcement, Gaga also unveiled dates for The Chromatica Ball, which tours Paris, London, Toronto, Boston, Chicago and East Rutherford, New Jersey, this July and August. Tickets for her U.S. shows go on sale Monday, March 16. Each North American ticket will include a CD copy of Chromatica. On top of that, $1 per ticket sold gets donated to Gaga's Born This Way Foundation.
2. Steph Curry Returns to the Court
Go time 👊

🏀 GSW vs. TOR
⌚️ 7:30 PM
📺 @NBAonTNT
📻 @957thegame
📱 https://t.co/ZkjPJj14fy
🗒️ https://t.co/Gh92eteJ2p pic.twitter.com/BNf1F5RkQy

— Golden State Warriors (@warriors) March 5, 2020
Two-time MVP and six-time NBA All-Star Steph Curry made a big return to the court on Thursday with the Golden State Warriors after a 58-game absence. The Warriors guard broke a bone in his left hand against the Suns back on October 30 and has since undergone two surgeries. Curry came back just in time for an intense matchup against the Toronto Raptors, whom the Warriors lost to in the 2019 NBA Finals. Though the Raptors emerged victorious on Thursday as well, Curry thrilled fans with twenty-three points, seven assists and his legendary charisma and team spirit on the court. 
3. Smashing Pumpkins Get Ready to Invade — Again
Invading select U.S. cities this spring, The Smashing Pumpkins Rock Invasion 2 Tour! Prepare for an all-out sonic assault. 🎸 Presale starts Tuesday at 10AM ET. Make sure you're signed up for our email blast to receive the presale password: https://t.co/2lX7SmX1Hq pic.twitter.com/Oug8uoNP01

— The Smashing Pumpkins (@SmashingPumpkin) March 2, 2020
Smashing Pumpkins will be "invading select U.S. cities this spring" with their Rock Invasion 2 tour. Featuring original members Billy Corgan, Jimmy Chamberlin and James Iha, this tour acts as something of a sequel to their first Rock Invasion tour back in 1993, when the alt-rock icons released their breakthrough album Siamese Dream. Corgan says the band promises to offer "straight-up, bare-knuckle rock and roll." The tour kicks off April 23 in Louisville, Kentucky, and winds down May 8 in Greensboro, North Carolina. Tickets go on sale today.
4. Netflix Announces the Netflix Is a Joke Fest
100+ live shows. LA's most iconic venues. One packed week. Netflix Is A Joke Fest is no joke. pic.twitter.com/sIt0jZjx09

— Netflix Is A Joke (@NetflixIsAJoke) March 2, 2020
Streaming giant Netflix is set to bring lots of laughs to Los Angeles with its first-ever live comedy festival, Netflix Is a Joke Fest. The multiday event takes place April 27 to May 3 at more than 20 iconic venues, including L.A.'s Greek Theatre, Hollywood Bowl and The Comedy Store. Over 100 live performances are scheduled with some of the biggest names in comedy — think Dave Chappelle, Ali Wong, David Letterman, Kevin Hart and the cast of Schitt's Creek. Only a handful of performances will be recorded and available to see at a later date on Netflix. Tickets go on sale today.
5. Jhené Aiko Releases New Album, Chilombo
R&B star Jhené Aiko headed to Hawaii to record her third album, Chilombo, a chilled-out set of free-flowing jams that features singles "Triggered (Freestyle)" and "None of Your Concern," featuring Big Sean. Other guests on the album include Nas, Future, Miguel, John Legend and H.E.R. The word Chilombo means "wild beast" in Japanese and is also part of the singer's full name, Jhené Aiko Efuru Chilombo. The release comes just a few months before Aiko sets off for her upcoming The Magic Hour tour, starting May 1 in Boston. Tickets go on sale today.
You Might Like
Plus: Maren Morris announces tour, the NFL combine and Kraftwerk turn 50.
Plus: NCAA Men's Basketball rankings, a new album from Grimes and The National hit the road
Plus: New Rage Against the Machine shows, new music from Pearl Jam and Def Leppard tour news