Country Singer Ryan Hurd Finds Himself On Stage
Watch Ryan Hurd's Exclusive Interview
Before taking center stage as a solo artist, country singer Ryan Hurd penned songs for the likes of Blake Shelton, Dierks Bentley and Florida Georgia Line. While songwriting may come easy for the hunky Michigan native, figuring out who he is as a live performer has been a learning experience. "I've been developing my writing for so long, but then to learn a new skill in connecting with people is totally different," he says in a new exclusive interview with Ticketmaster Insider.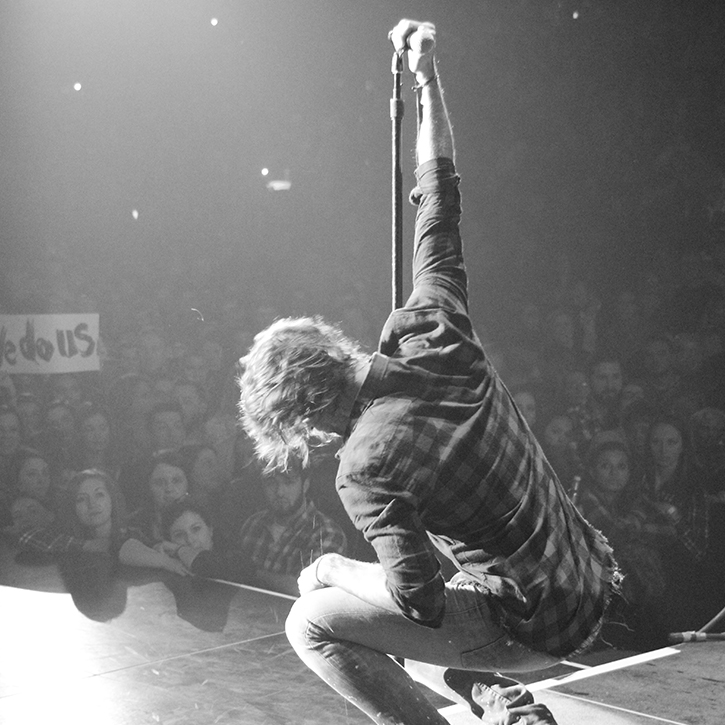 Hailed by Rolling Stone magazine and CMT as one of country's best new artists, fans are already being blown away by his live shows, where he hunches over the mic stand like the singer of a grunge band, and sings songs straight from the heart about life and love. "It's really cool to have toured so much already since I don't even have a song on the radio," he says. "I've toured with Chase Rice and Maren Morris and Thomas Rhett and I'm going out with Florida Georgia Line and then going back out with Maren."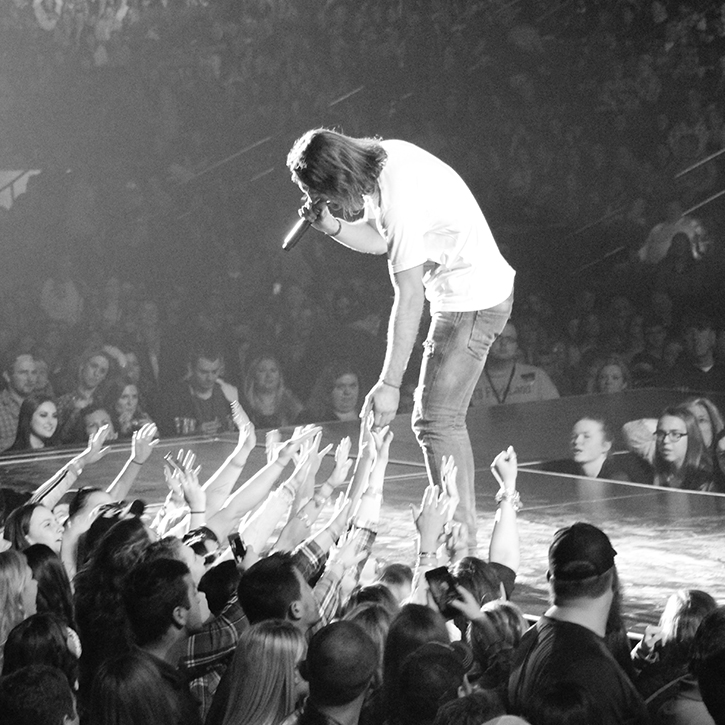 In case you ain't heard, Ryan and Maren Morris are more than just sometime tour mates, they're soon to be man and wife. The couple announced their engagement July 9 via a post on Maren's Twitter account featuring a photo of her sitting on his lap, sporting a ring, and the caption "Yes." The two trace their relationship back to a writing session that produced the song "Last Turn Home," which Hurd calls the "most meaningful" song he's ever written. It also features prominently on his solo debut. "Tim McGraw recorded it but when we started making my album, since no one had heard it, since it didn't go on the radio, that's kind of where I started this album." Hurd says since he and Maren fell in love, "It's kind of grown in meaning over the last year."
Ryan Hurd will be touring through the summer, and on August 17 he'll be taking over Ticketmaster's Instagram, live from New Jersey's PNC Bank Arts Center where he's opening for buddies Florida Georgia Line. Keep an eye out for when he comes to your town and keep checking back to Ticketmaster Insider for more online exclusives.
Tags
You Might Like
Watch an intimate performance with the rising singer-songwriter.
Our partners at Ones to Watch invited Greyson Chance to perform live. It's a must-watch.
Our partners at Ones to Watch invited Carlie Hanson to perform live. Watch it here.