Ruth B. Says Her Fans Are Her Friends In Exclusive Interview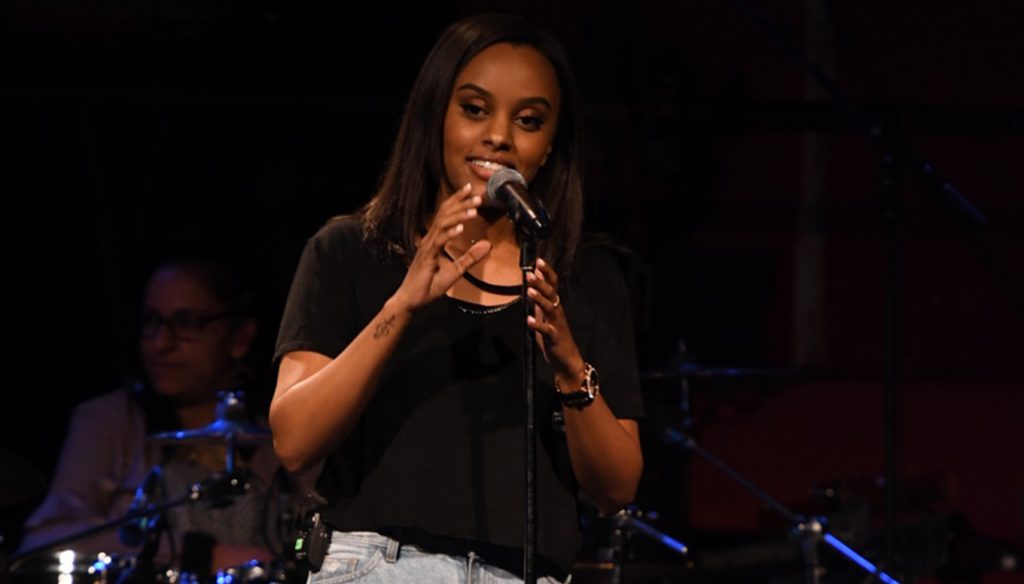 Watch The Exclusive Interview Here:

Those times when you're alone with your thoughts, those times when you feel like the only person alive, those times when you want to be alone but wish someone was right there beside you, the music of Ruth B. is made for those times. Her soulful voice sings solemn melodies and poignant lyrics about love and loss, community and solitude.
If her lyrics seem like they were ripped straight out of a book of prose, that's no mistake. "Growing up I really loved writing poetry and reading books. And I also loved music but I never really put the two together," the singer explains in an exclusive interview with Ticketmaster Insider. "It kind of started when I wrote "Lost Boy" about three years ago, so it kind of happened naturally over time."
Though the song name checks Peter Pan and Captain Hook, it was not inspired by the original J. M. Barrie book or play, but by the characters in the TV fantasy drama Once Upon a Time. Ruth B. posted a snippet of the song on Vine in 2014 and watched it turn into a viral sensation. She fleshed out the rest of the song and posted it to iTunes, where it became a hit in her native Canada, the U.S. and Europe.
While every artist loves their fanbase, Ruth B.'s connection with hers goes a little deeper than most. "We have a relationship that's more like a friendship," she says. "We talk about music and anytime I'm on Twitter we'll have in depth conversations about the songs and what they mean."
When asked what she hopes people get from her music, Ruth answers, "honesty," before adding, "I just want people to know that its okay to feel and live and have experiences and write about them."
While 2017 has already been a banner year for Ruth B., including the release of her debut album Safe Haven and winning a Juno Award for 'Breakthrough Artist of the Year,' she has big plans for 2018 as well. "I'm going to be writing a lot and making new music," she says. "I'm excited for people to hear what's next and for people to grow with me."
For more Ruth B. and other artist exclusives, check out our New Music Favorites!
Tags
You Might Like
Watch an intimate performance with the rising singer-songwriter.
Our partners at Ones to Watch invited Greyson Chance to perform live. It's a must-watch.
Our partners at Ones to Watch invited Carlie Hanson to perform live. Watch it here.