Ruth B.'s Intimate "If This Is Love" Performance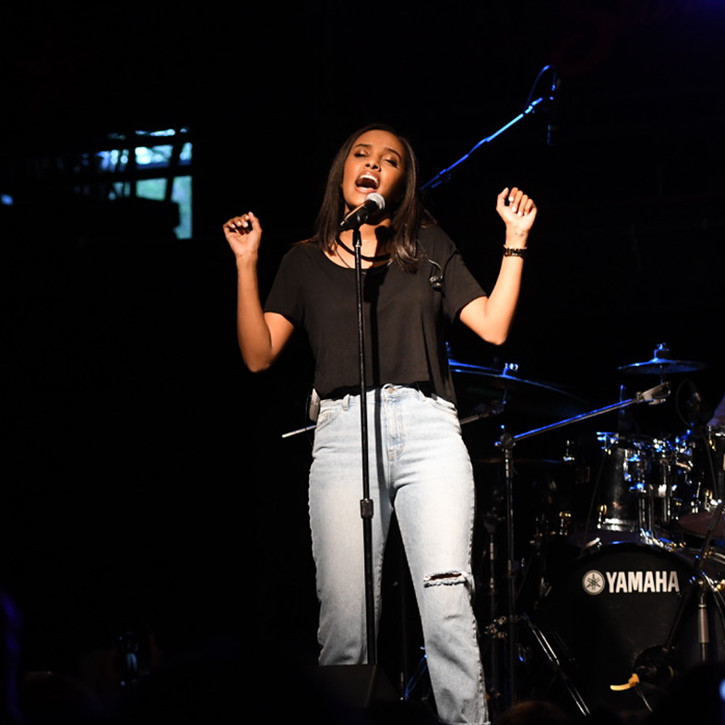 Watch The Exclusive Performance:
Ruth B.'s music may sound simple but there are many layers of musical and lyrical nuance bubbling just under the surface. It is pretty, melodic, poetic and soothing, but don't mistake it for being lightweight. Asked about her music, the 22-year-old Canadian songstress says, "I would hope that people just take away the honesty of my music. I don't think I really focus in on one topic. It's pretty diverse."
Not only is she a great songwriter, earning a Juno Award nomination for Songwriter of the Year, she's also a compelling live performer. Our exclusive Ticketmaster Insider performance of "If This Is Love" shows her holding her audience in rapt attention, caressing subtle textures and haunting chords out of her keyboard and delivering the song's lyrics with understated soul.
Speaking of performing live, Ruth says, "I think any song that I get to play piano is my favorite," citing the number "In My Dreams" in particular.  Both songs can be heard on her debut album, Safe Haven, which came out last year and was produced by New Zealand producer Joel Little, who made his name working with Lorde.
RELATED: Ruth B. Says Her Fans Are Her Friends In Exclusive Interview
Ruth B. fans are known for their devotion, with the singer saying "I feel that they're like friends." She says she first realized the connection she made with them at an early show. "I was singing a song called 'Golden,' that I'd written about my time in high school and how sometimes its hard being different," she says. "I remember just looking out into the audience and seeing a bunch of younger girls – they were probably the age I was when I wrote it – and they were singing it with me. That was the first time I had seen anyone sing words that I wrote and I remember being like, 'Wow, this is a lot more important than I could have ever thought.'"

As her star continues to rise, she can look forward to more shows and says she's excited about creating more new music in 2018. With plenty of touring ahead, she says her must-have touring essential is lip balm. "Its really important when you're traveling and easy to lose, so I end up buying a bunch," she explains. "Then I go home and I'm like 'Why do I have 50 different lip balms?'"
Tags
You Might Like
Watch an intimate performance with the rising singer-songwriter.
Our partners at Ones to Watch invited Greyson Chance to perform live. It's a must-watch.
Our partners at Ones to Watch invited Carlie Hanson to perform live. Watch it here.