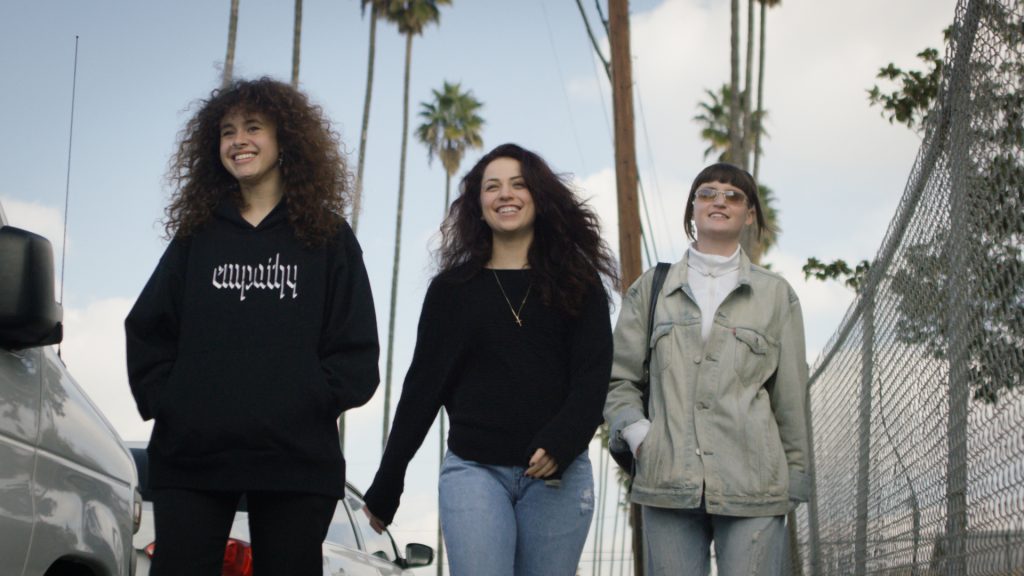 Watch MUNA Video Interview
The L.A.-based synth pop trio, who make brooding jams about love, pain and inclusivity, are lively, talkative and lighthearted in Ticketmaster Insider's exclusive behind-the-scenes chat.
The camaraderie of the three women, who all identify as queer, is immediately apparent. Katie Gavin (lead singer), Naomi McPherson (guitar/synth) and Josette Maskin (lead guitar) became friends at USC, where they honed their icy, alt. pop sound through some jam sessions.
It was definitely a dramatic shift for the women who previously played in progressive rock and ska groups. Yet the trio embraced it, and their '80s-inspired style hit the right chords. Just three years after forming, they dropped their major label debut The Loudspeaker EP in 2016.
MUNA will release About U (out tomorrow) as their debut full-length record: 12 songs of self-proclaimed "dark pop" magic. It's composed of the four songs from the Loudspeaker EP — "Loudspeaker," "So Special," "Winterbreak" and "Promise" — as well as eight new tracks. The album's first single "I Know A Place" is an anthemic banger ala CHVRCHES and Chairlift written for the LGBT community.
Its second single "Crying On The Bathroom Floor" is a lush, sad slow cut ready for the dance floor.
This month, the trio sets out on their first headlining tour. They recommend coming to their show to dance… and maybe find a cute date.
"I feel like we're trying to just have a good time," says Maskin.
"We want everyone to feel safe and to feel included. There's no judgment at any of our shows. We want you to be part of the group. It's just about having a good time and like losing yourself in the music."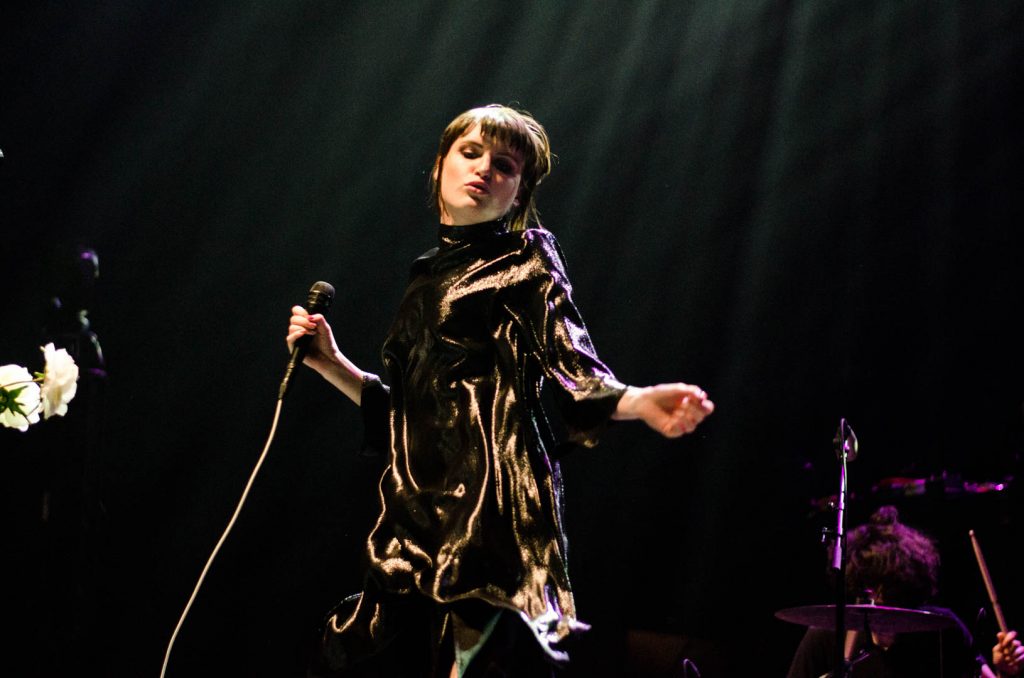 Before they hit the stage each night, they have a simple, effective tradition.
"We all huddle together and we give a little talk and we try to make some meaning before we get onstage," says Maskin, who also likes to dance to Chaka Khan before shows. "And we all hug each other and then kind of do like an athletic break."
The bandmates are divided when it comes to their favorite song to perform live.
Maskin prefers their new songs, especially "Around U." McPherson favors "Promise" and "Winterbreak." "On different nights, I really love playing "Winterbreak" because it's, like vibey and atmospheric," she explains.
They'd love to perform with Imogen Heap, the English singer best known for the vocoded hit song "Hide and Seek," or her former collaborative electropop project Frou Frou.
"We really, really love Imogen Heap and we're very influenced by her," says Gavin. "She doesn't tour as much anymore, as far as my understanding goes, but it would be amazing to get to play with her."
Catch MUNA's electric live set this month across the U.S. In the meantime, get a taste of the rising synth pop trio and their upbeat, infectious personalities by watching our exclusive interview with our New Music Favorite.
Tags
You Might Like
Watch an intimate performance with the rising singer-songwriter.
Our partners at Ones to Watch invited Greyson Chance to perform live. It's a must-watch.
Our partners at Ones to Watch invited Carlie Hanson to perform live. Watch it here.