Exclusive Interview: Brett Young Talks Pre-show Rituals, Whiskey and Pus...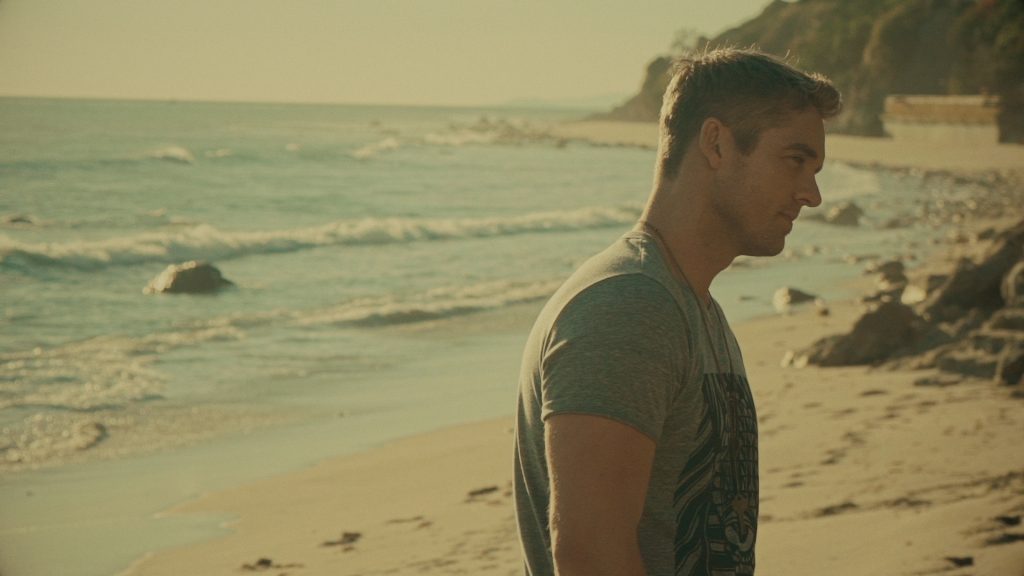 Watch Brett Young Video Interview
With a brand new album and a single climbing up the charts, Brett Young's going to have a busy year.
The rising country star will be hitting the road this spring and summer in support of his just released self-titled full-length debut album. Despite the fact that he had a hit earlier this year with his single "Sleep Without You," he has yet to embark on a proper extended tour."
"This year's been so funny because we didn't get on a tour," he says in an exclusive new Ticketmaster Insider video, "so every show was what we call a one-off. It was a fly-date or get in my car from Nashville and drive 6 hours."
Despite his on-again, off-again show schedule, Brett Young is no stranger to playing live, having paid his dues on the Southern California club circuit before moving to Nashville and inking a record deal. His pre-show rituals run from things that are good for you to things that made you feel good.
"I like to try to get a workout," he says, "It totally opens up the lungs and makes my voice feel better." A good meal and a nap are also essential ways for him to prep for a gig.
Before he hits the stage though, he has a couple "weird" pre-show rituals he does to take the edge off. "One of them is whiskey, that works really well," he says with a chuckle, as well as, "a handful of push ups right before you go on to get the nervous energy out."
Brett Young credits growing up in Southern California with the laid back sound of his music, which could comfortably fit in between country hunk Keith Urban and surfer turned singer-songwriter Jack Johnson. He even has a name for his style of music; "Caliville."
While most aspiring musicians spend their formative years honing their stagecraft, Brett spent it on the pitching mound.
As a high school player, he helped his team reach the state championship and, after turning down pre-draft selection by the Tampa Devil Rays and Minnesota Twins, got a baseball scholarship to attend Ole Miss.
He earned a varsity letter and later played for Irvine Valley. Unfortunately though, his professional baseball career was cut short after he suffered an elbow injury in 2003, while playing for Fresno State.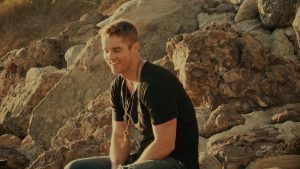 What was bad news for baseball fans was good news for music lovers. While he had previously sung at Christian worship ceremonies in high school, he began pursuing music full-time after getting benched due to his elbow injury.
Citing Gavin DeGraw and Motown as influences, he began playing out live in his native California and released a well-received 4-song EP in 2007.
He later relocated to Nashville and was snatched up the Big Machine Label Group, who released a six-song EP almost exactly a year ago.  The lead-off single "Sleep Without You" went to #3 on the Billboard 'Hot Country Songs' charts, and #2 on the 'Country Airplay' chart last spring.
With last week's release of the Brett Young album, and his latest single, "In Case You Didn't Know," in the 'Hot Country' top 20, things are looking pretty darn good right now for the 35-year-old singer.
Tour dates are booked through the rest of the year opening for Luke Bryan, Lady Antebellum and Justin Moore, among others.
If you can't wait to see this New Music Favorite on the road, keep checking back to see Ticketmaster Insider's exclusive web-only videos, including stripped down acoustic performances of his hits.
You Might Like
Watch an intimate performance with the rising singer-songwriter.
Our partners at Ones to Watch invited Greyson Chance to perform live. It's a must-watch.
Our partners at Ones to Watch invited Carlie Hanson to perform live. Watch it here.