New Music Favorite: Get to Know Brett Young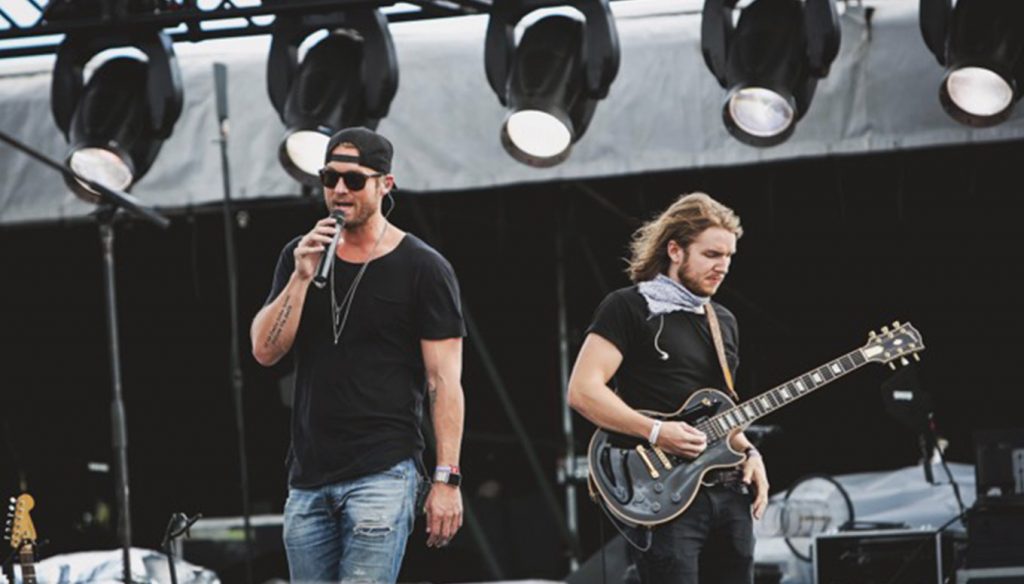 Hometown: Orange County, California
Latest Music Release: Self-titled album available everywhere February 10
See Him Live: Currently on tour in the U.S.
If You Like: Lee Brice, Justin Moore, Randy Houser
FYI: A heavily recruited pitcher, Brett Young was offered pre-draft deals from the Minnesota Twins and Tampa Devil Rays
Raised an hour south of the bright lights of Hollywood in sunny Orange County, Brett Young has managed to build on the pop sensibilities of Tinseltown while sidestepping its glitzy excesses in favor of a more organic country sound. He learned to sing during Christian worship sessions at his high school, and his unassuming musical pedigree provided him with the building blocks for his truly unpretentious and genuine sound. Brett never planned on becoming a country music star, but when you've got talent like his, plans change.
Before he found his voice as a songwriter he focused on throwing heat for his high school baseball team, leading them to a championship before finding success at the college level. A catastrophic elbow accident left him unable to pursue a major league career, but during his recovery Brett found inspiration in Gavin DeGraw's album Chariot, which rekindled his passion for music. He began writing songs around 2007 and quickly became a fixture at LA listening rooms on his way to independently releasing a self-titled EP that same year.
Despite putting out a prolific run of four albums between 2011 and 2013, Brett found himself without a record contract and at odds with his local SoCal music scene. All that changed in 2015 when he packed his bags and relocated to Nashville, a town that lives and breathes country music. After netting a recording contract with Big Machine Label Group, Brett made his Music City debut in 2016 with another self-titled EP. He won over legions of fans with the soul-infused, Top 10 hit "Sleep Without You," and now he has audiences eager to experience his laidback charm and downhome twang on his current U.S. tour.
Check out our exclusive behind-the-scenes video below to learn more about Brett Young.
Watch
Tour
Tags
You Might Like
Watch an intimate performance with the rising singer-songwriter.
Our partners at Ones to Watch invited Greyson Chance to perform live. It's a must-watch.
Our partners at Ones to Watch invited Carlie Hanson to perform live. Watch it here.