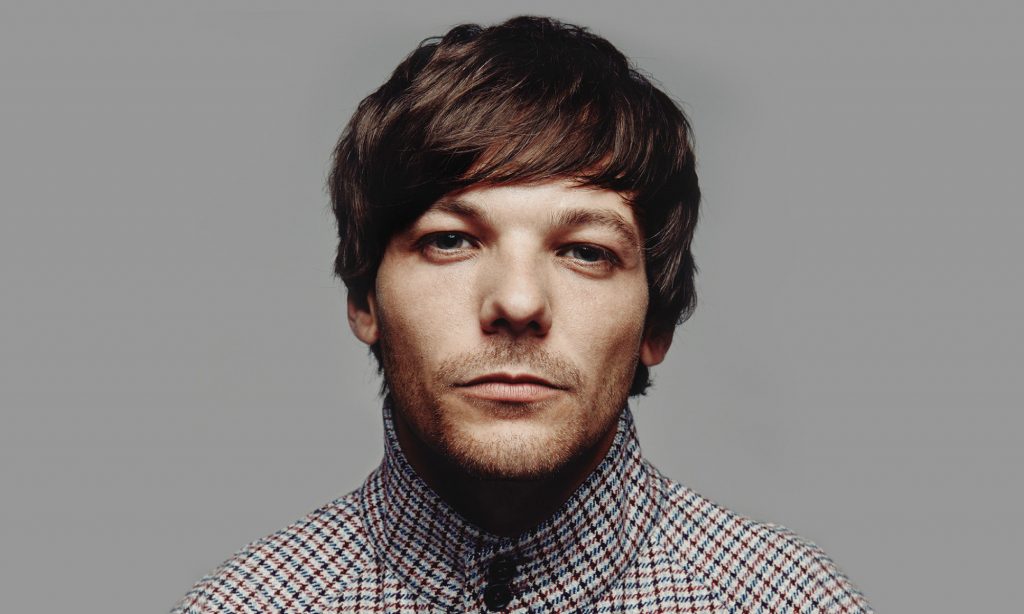 This week, the Washington Nationals celebrated their first-ever World Series victory after an action-packed seven-game series against the Houston Astros. The soccer world saw similar upsets as well, with Toronto FC and the Seattle Sounders heading back onto the field together for next week's MLS Cup. In music, former One Direction star Louis Tomlinson announced his debut solo album, Walls, and a massive world tour to match, while Sturgill Simpson will bring his hard-edged brand of outlaw country and psych rock to the road in 2020. But it may be country heroine Miranda Lambert who's making the biggest splash of all with her anticipated new album, Wildcard.
1. Louis Tomlinson Announces Walls and World Tour
Former One Direction star Louis Tomlinson announced the release of his debut solo album, Walls, and dropped a new single — the nostalgic "We Made It." The 12-track album comes out January 31, 2020, and soon after the singer will make his way around the world for a 43-date solo tour starting in March. Tomlinson heads stateside on June 9, performing at Minneapolis' new Fillmore venue, before traversing the country and concluding in Seattle on July 22. Tickets go on sale today.
2. The Nationals Win Their First-Ever World Series
After a nail-biting seven-game series (with every game seeing the road team win), the Washington Nationals take home the Commissioner's Trophy with their first-ever World Series victory. National League Championship Series MVP Howie Kendrick helped seal the deal with a dramatic two-run home run that bounced off the foul pole, giving the Nationals a 3-2 lead over the Houston Astros in the seventh inning. They eventually won 6-2. 
3. Sturgill Simpson Heads on Tour in 2020
Grammy-winning singer/songwriter Sturgill Simpson released his fourth studio album, Sound & Fury, a bold shift from his outlaw country roots with a thick mix of psychedelic-leaning, synth-touched rock. The release came accompanied by a post-apocalyptic anime film of the same name available on Netflix. Now, Simpson's got another treat for us, with his just-announced A Good Look'n Tour, supported by Tyler Childers, which kicks off on February 21 in Birmingham, Alabama, and wraps up in Simpson's home state of Kentucky on May 24 in Louisville. Tickets go on sale next Friday, November 8.
4. Toronto FC to Take on the Seattle Sounders for MLS Cup
This week saw some major upsets at the Major League Soccer playoffs. On Tuesday, the Seattle Sounders toppled top-seeded LAFC to win the Western Conference, and on Wednesday, Toronto FC took down Atlanta United, the 2018 cup champions, for the Eastern Conference. On November 10, Toronto and Seattle will meet up again for the third time at the MLS Cup — the teams first battled it out in 2016, when Seattle won in a penalty shootout, and again in 2017, when Toronto took the title.
5. Miranda Lambert Drops Wildcard
Miranda Lambert has had a busy year, between the Roadside Bars & Pink Guitars tour with her group the Pistol Annies and planning out her big Wildcard tour for 2020, which begins January 16 in Mississippi. Today, she's finally released her seventh studio album, Wildcard, another playful set of cheeky country-pop (see "Way Too Pretty for Prison," featuring Maren Morris) and some hefty doses of good old rock 'n' roll.
You Might Like
Plus: The Smashing Pumpkins return, Netflix Is a Joke Fest and more.
Plus: Maren Morris announces tour, the NFL combine and Kraftwerk turn 50.
Plus: NCAA Men's Basketball rankings, a new album from Grimes and The National hit the road