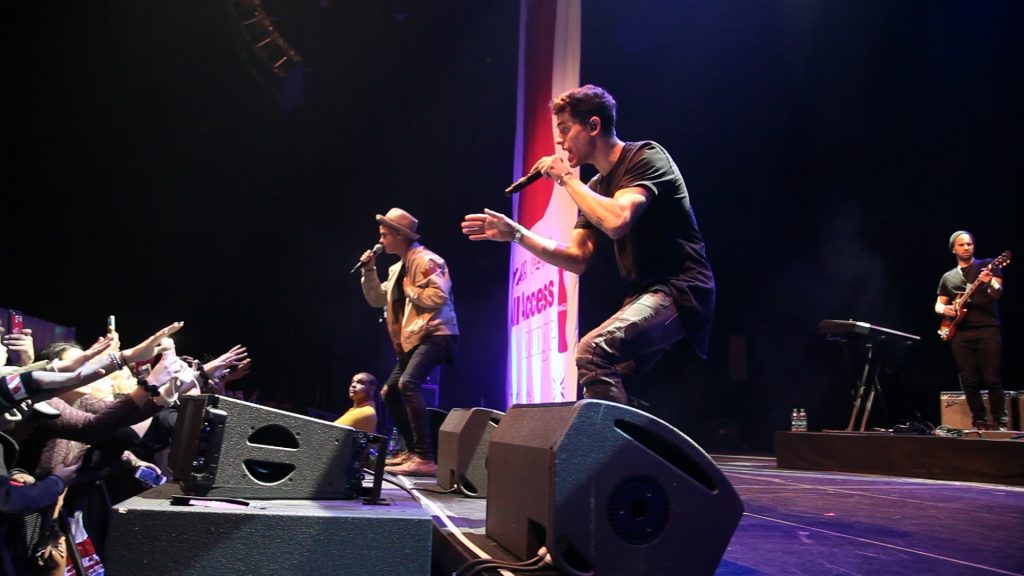 Watch Jack & Jack's Exclusive "All Weekend Long" Video
It only makes sense that a band who made their name thanks to their massive web audience should be the recipients of the first ever Social Star Award at the iHeartRadio Music Awards, but hey, Jack & Jack got it like that.
Since their first Vine videos went viral back in 2013, the two Jacks have expanded their efforts into a full-fledged musical career, used social media to spread the word to their fan-base of over 23 million followers.
Thank you @iHeartRadio! We just won the 1st ever #SocialStarAward at the #iHeartAwards! Love you guys. pic.twitter.com/GUaiSGgaV5

— Jack & Jack (@JackAndJack) March 6, 2017
Hot on the heels of their awards show victory, the pop-rap duo has shared an exclusive video with Ticketmaster Insider featuring footage from iHeart Radio's Jingleball Preshow where Jack & Jack were the headliner.
Set to their 2016 single "All Weekend Long," you can see Jack & Jack know how to work the crowd and also how to have a lot of fun together backstage.
Produced by legendary hip hop trackmaster Timbaland, the song is one of Ticketmaster Insider's New Music Favorites, and currently available for free download HERE.
Jack Johnson, who does the rapping in the group, credits their twin-pronged attack for setting themselves apart from the competition.
"There's a very noticeable chemistry between Jack and I on stage," he says. "We are both kind of the frontman, and command the crowd as a duo," says singer Jack Gilinsky.
With new management and a new booking agent, Jack & Jack eager to get back out on the road. They're also working on new music, which they have big plans for. As always, they put their fans first, as Jack Johnson said in a recent tweet "We are gonna make you guys proud this year."
You Might Like
Watch an intimate performance with the rising singer-songwriter.
Our partners at Ones to Watch invited Greyson Chance to perform live. It's a must-watch.
Our partners at Ones to Watch invited Carlie Hanson to perform live. Watch it here.