New Music Favorite: Get to Know Jack & Jack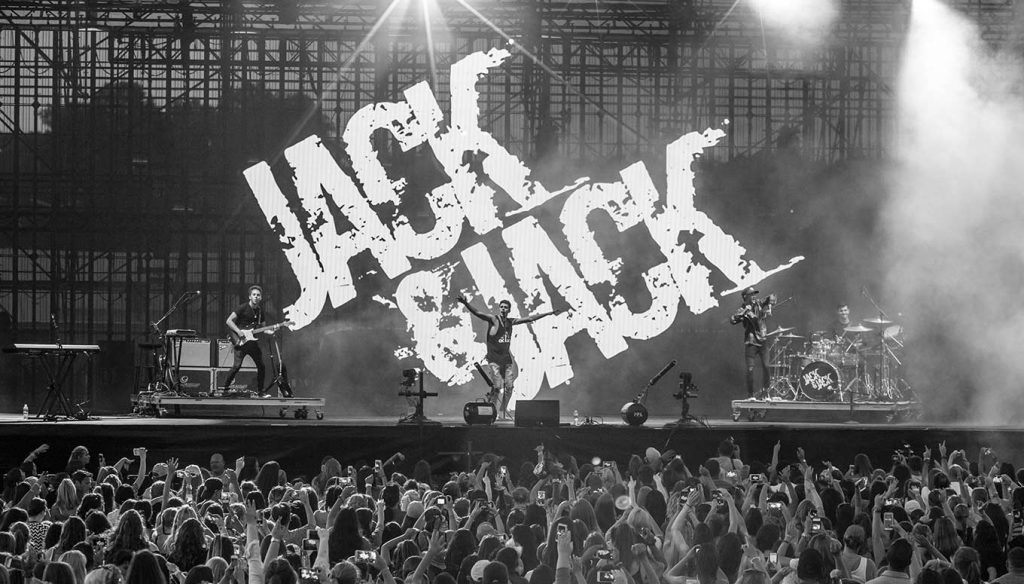 Hometown: Omaha, Nebraska
Latest Music Release: New single "All Weekend Long" (Download it here)*
See Them Live: Add Jack & Jack to your Ticketmaster Favorites to be the first to hear when they announce new shows
If You Like: Bars & Melody, B.o.B, Justin Bieber
FYI: One of their first releases "Wild Life" placed within the U.S. Billboard Hot 100 when the duo was fresh out of high school
Jack & Jack were best friends long before they began posting videos of their silly antics to Vine. When Huffington Post praised their "Nerd Vandals" sketch in 2013, the Omaha-born best buds picked up tens of thousands of new followers overnight. They soon found themselves the subjects of massive internet buzz, eventually amassing more than 5 million fans before they had even graduated high school. It was a phenomenal online success story, but what actually makes this duo of Jacks (Gilinsky and Johnson) so special is that they've managed to repeat their success outside the platform that made them famous – something truly rare in the world of social media stardom.
How did they seamlessly transition from hyperactive, six-second videos to pop-savvy rapping and Billboard Hot 100 success? Chalk it up to healthy doses of talent and youthful exuberance. Jack & Jack debuted their buoyant blend of lush vocal choruses and motor-mouthed flows in 2014, attracting a fun-loving teen fanbase with singles like "Wild Life," "Like That," and "Doing It Right." Befitting their adolescent success, they structured their live shows like musical pool parties, inviting fans on stage to dance along, jump on trampolines, and toss around beach balls.
The duo has already accumulated more than a million downloads on iTunes and collaborated with artists like Shawn Mendes and Steve Aoki, and there's no telling how far they'll take their signature blend of upbeat pop, rap, R&B, and reggae. Most importantly, their growing fanbase is more than happy just to cut loose at their energetic concerts and enjoy the jubilant party anthems as they come, including the sizzling new single "All Weekend Long."
Check out our exclusive behind-the-scenes video below to learn more about Jack & Jack.
*Mobile users please visit a desktop computer to download your track
Watch
Tour
You Might Like
Watch an intimate performance with the rising singer-songwriter.
Our partners at Ones to Watch invited Greyson Chance to perform live. It's a must-watch.
Our partners at Ones to Watch invited Carlie Hanson to perform live. Watch it here.