Space City Sounds: Houston's Best Concert Venues for Live Music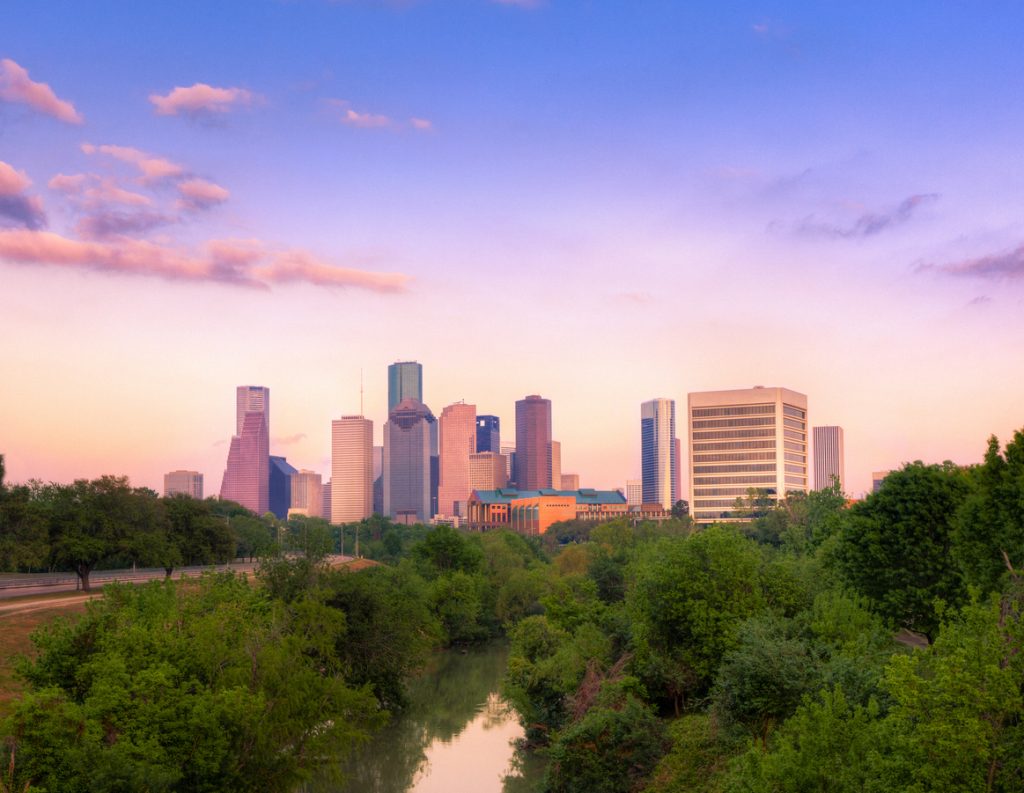 Houston is a vibrant and sprawling city known for its love of music and live performances. The city is home to numerous music venues that cater to a variety of musical genres and attract both local and international artists. Whether you're a fan of rock, jazz, blues, or country music, there is a concert venue in Houston that will satisfy your taste.
From intimate clubs to large arenas, Houston has a diverse range of music venues that offer unique and unforgettable concert experiences. You can catch a live performance at an iconic venue like the House of Blues, or check out the local music scene at a smaller venue like Smart Financial Centre at Sugar Land. If you're looking for a more theatric experience, NRG Stadium and Toyota Center feature A-list super stars like The Weeknd and Taylor Swift.
In addition to traditional concert venues, Houston is also home to numerous outdoor music festivals throughout the year. The Houston International Jazz Festival and the Houston Livestock Show and Rodeo are just a few of the events that draw music lovers from all over the world.
No matter what type of music or live performance you're interested in, this exciting city has something for everyone. So, if you're in the mood for a night of unforgettable entertainment, be sure to check out a show at one of the many concert venues in Houston.
Houston Music Venues
---
If you're seeking arena-worthy shows, look no further than NRG Stadium. With a capacity that tops 71,000, a whopping 125,000 square feet of space, and that famous retractable roof, it's easily the biggest venue in Houston. It's housed two Super Bowls, and the NFL's Houston Texans have played there since 2002. But the space is nothing if not versatile: You're as likely to find Beyoncé or the NCAA championships there as Los Tigres Del Norte or the Houston Livestock Show and Rodeo. It's also home to the Houston Black Film Festival, and some of Houston's high schools even hold their graduations here.
---
Toyota Center is another one of H-Towns best concert venues. Situated in the Central Business District, this indoor arena seats over 18,000 and spans six city blocks, and it offers lots of luxury suites if you're looking for a high-end experience. The center opened with a Fleetwood Mac concert in 2003, and artists like Prince, Coldplay, and Ariana Grande have graced the stage since. The center is LEED Certified Silver, which in layman's terms means that it's a very green, energy-efficient building.
---
It turns out you don't have to brave downtown Houston to find great concert venues. In the city of Sugar Land (possibly the greatest name for a town ever), 22 miles southwest of Houston, lies the Smart Financial Centre. This concert hall is the only indoor live performance venue in Greater Houston, and it got off to an auspicious start, opening in 2017 with a Jerry Seinfeld stand-up set. Now you can find the likes of Julio Iglesias, Mariah Carey, and Snoop Dogg performing in a flexible venue that uses moveable walls to transform from an intimate 1,900-seat space to a 6,400-seat arena.
---
Greater Houston has another top-of-the-line venue in the Cynthia Woods Mitchell Pavilion, a performing-arts facility located in The Woodlands, a master-planned community 45 miles north of the city. With a capacity of 16,500, the stunning outdoor amphitheater is surrounded by lush forest, and it hosts a mix of performing arts, educational events, and popular music. It opened in 1990, and it's the summer home for the Houston Symphony and a second home for the Houston Ballet, the Houston Grand Opera, and the Texas Music Festival Orchestra. You can also find musicians like Leon Bridges and comedians like Trevor Noah rounding out the calendar.
---
The 2,400-seat Bayou Music Center is an indoor theater located near the Bayou Place entertainment hub in downtown Houston (and, not incidentally, by the river too). The venue has been open since 1997, and it's hosted a who's-who of popular musicians and comedians, including Twenty One Pilots, Ms. Lauryn Hill, and Dave Chappelle. It's known for its superior sound system, and fans say there's not a bad seat in the house, thanks to great sightlines. If you're willing to spend a little extra, try a premium seating package, which makes for a seamless entertainment experience.
---
Just as you'd expect, blues legends like Buddy Guy and Boz Scaggs frequently grace the stage of this venerable venue. But don't be fooled, that's not the only thing making this one of Houston's best concert venues: the House of Blues hosts artists of all genres and sounds. On any given evening, you might find Stephen Marley, Wiz Khalifa, Los Amigos Invisibles, or Colombian rockers Aterciopelados rocking out. There's even scrumptious Southern food on-site. And if you're there on a Sunday, you can heal your soul and fill your belly at the same time at the Gospel Brunch, which features an all-you-can-eat-buffet and a collection of local talent performing contemporary and traditional gospel songs.
The main stage at the House of Blues can host the big acts, but if you're looking for a more intimate setting with an array of local talent (and occasionally even an open mic night), head to the Bronze Peacock Room. With seating for 125, you'll find all the accoutrements for a cool night on the town, including a good bar and an adjacent smoking lounge for those who haven't given up the habit.
---
Just two miles north of downtown Houston lies the White Oak Music Hall. This live music complex hosts a head-spinning 400 musical events each year, spanning the gamut of rock, country, hip-hop, R&B, and more. (Think along the lines of Trampled By Turtles, Kurt Vile, and Big Freedia.) The complex has three different venues: Its outdoor space—the 3,000-fan capacity Lawn—hosts the biggest names. The indoor Music Hall can accommodate up to 1,000 patrons, and the much more intimate 200-person upstairs stage is typically reserved for local acts and private events. The site also includes a rooftop pavilion for private events and VIP Lawn seats. The White Oak is a short walk from MetroRail Red Line, which is a significant convenience: There is parking, but it's limited.
Browse Houston Concerts by Genre
You Might Like
Hallowed halls of history and new era majesty surrounding the Nation's Capital.
The essential spots to take in music entertainment throughout the Valley of the Sun.
The Emerald City's best spots for live music.