A Flock of their Own: Fandom and the Baltimore Ravens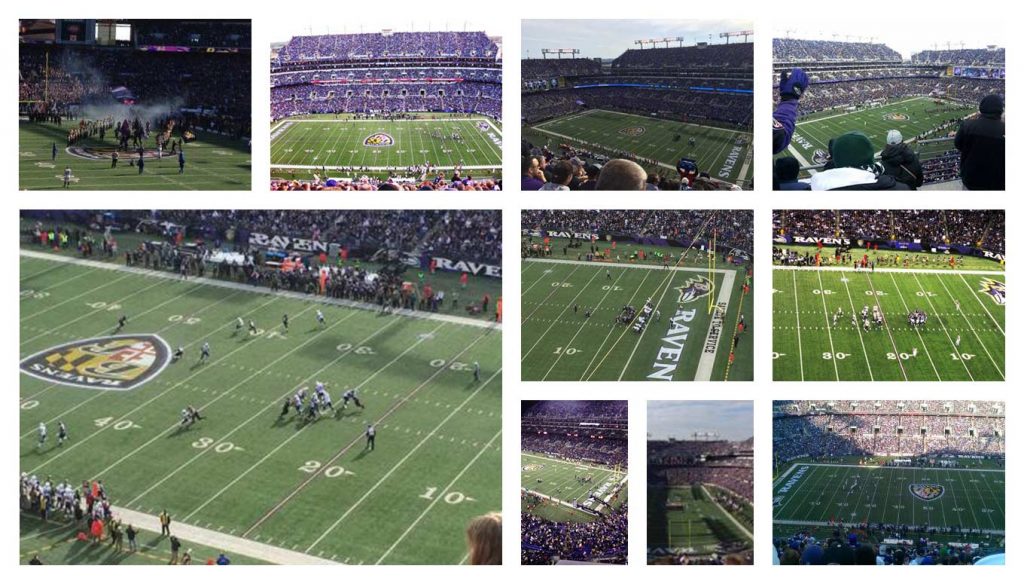 The Baltimore Ravens have only been playing since 1996. In that time, the team has managed to build up the kind of trophy case that takes other teams half a century or more. Among the Ravens many accolades are two Super Bowls (XXXV and XLVVII), a handful of conference and division championships, and a rare perfect record for games on Thanksgiving Day.
In many ways, this string of success wouldn't have been possible without the Ravens fans, those people who rock the purple and black to every single home game. It's the faithful that will keep the Ravens running for the next 20 years and beyond.
Respectful Rivals
Whereas other rivalries have spanned the entirety of history, the competition between the Ravens and the Pittsburgh Steelers has spanned just two decades. But in that time, the Ravens vs. Steelers feud became one of the most intense in football, and fans eagerly look forward to games against one another each season.
Just because the two teams cheer against one another doesn't mean that there isn't room for civility in this long, heated rivalry. Case in point: In late 2015, Ravens fan Shawn Winner gained a bit of fame for helping an elderly Steelers fan named Kathryn Grandstaff-Bradford down a flight of stairs at Heinz Field after a dramatic Ravens 23-20 overtime victory. (Ravens fan helps elderly Steelers fan.) Not only that, but Winner and his friends stayed in touch with Bradford and her family, even meeting each other for dinner on a couple of occasions. Rivalries may last forever between teams, but for fans it's just about good sportsmanship and lifting up the football community.
Math-tested passion
Michael Lewis is a professor at Emory University's Goizueta Business School. Each year, he releases a list of the best fans in all of football, a list he assembles by analyzing "15 years of attendance data and 4 years of social data," which he then applies to a series of mathematical models and formulas. For the 2015 season, which Lewis outlined in a list released in July 2016, the Ravens ranked all the way at No. 9.
It's an especially impressive standing considering some of the other teams in the top 10 – like the Chicago Bears and the Dallas Cowboys – have been around much longer. For eight home games in 2015, the Ravens drew in 568,018 fans, 100 percent of capacity. Meanwhile, the team's social media accounts drew similarly big numbers, with 824,000 Twitter followers and over 2.3 million Facebook Likes. All those numbers equal just one thing: Ravens fans are among the best in the league, and the math proves it.
The most high-flying Ravens
And just who are some of the fans that make up the Ravens awesome followers? Why, celebrities like the following:
Olympic swimmer Michael Phelps
Actor Josh Charles
Model/actress Stacy Keibler, a former Ravens cheerleader.
Basketball star Carmelo Anthony
The members of rock band All Time Low
Singer Mario
Owning a piece of the Ravens
When the #RavensFlock wants to get involved in the team's preseason activities, they have a few different options. In August 2016, not only could the Ravens faithful attend two open practices at M&T Bank Stadium, but several thousands won the chance to attend up to 13 Training Camp practices at the Under Armour Performance Center in Owings Mills. These special sessions offer fans an up close and personal look at the team and the massive training facility, which includes a TV studio, a full-service kitchen, racquetball courts, and much more.
It's not the only time Ravens fans can celebrate, either. In addition to a host of special nights, each spring the team organizes the Ravens Flock Festival, a Draft Day event especially for fans. The festival includes kids-only autograph sessions, the annual Retail Outlet Sale, fan forums, photos with the Lombardi Trophies, appearances from current and former Draft picks and much more.
But for some fans, it's not enough just to go to M&T Bank Stadium; they want to own a piece of it. A few lucky folks got to do just that after the 2015 season, as the Ravens auctioned off several pieces of artificial turf. The turf, which was swapped out for fresh grass, came complete in special Ravens packaging, and let fans own a nice piece of Ravens memorabilia. That's just one example of how much fans have helped to build up the Ravens in just 20 seasons.
Get in the game
Check out the Baltimore Ravens team schedule and view Ticketmaster NFL and the NFL Ticket Exchange for Baltimore Ravens tickets.
Tags
You Might Like
The Lakers are set for a league-high 43 nationally televised games this season.
The Nashville Predators are growing into their role as a major fixture in the Nashville area and beyond, giving Tennesseans a hockey team of their own to che...
The Florida Panthers hold a unique distinction in hockey, a sport that long relied on cold weather: the team is the southernmost squad in the pro hockey worl...