Brett Young Answers Fans Questions Before Raising The Roof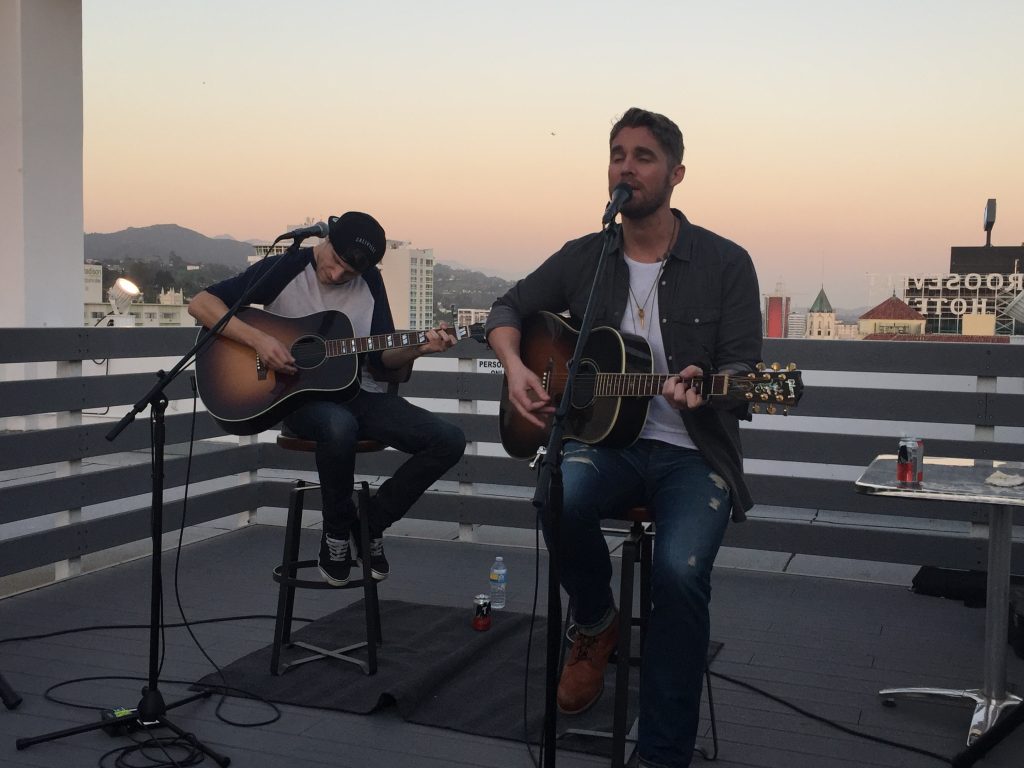 Watch Ticketmaster's Exclusive Facebook Live with Brett Young
With his soulful vocals, earnest songwriting and guy next-door good looks, Brett Young is one of country's hottest rising artists.
On the heels of the release of his debut full-length album last week, simply titled Brett Young, this college baseball star turned singer-songwriter is making the industry take notice.
"I'm really proud of this album, and I wrote most of the songs on it, so they're all very personal," Brett said in an exclusive Ticketmaster Facebook Live Q&A session.
Armed with an album full of potential chart toppers, Brett is chomping at the bit to get on tour. When asked who he'd love to tour with, the country crooner was quick to supply an answer.
"I think if I had my dream tour-mate, it would be Tim McGraw," he says in response to fan Angel Gower's question.
Young credits McGraw's 1994 hit "Don't Take the Girl" with introducing him to country music and later in the Q&A claims his favorite country album is the singer's 1999 classic, A Place In The Sun.
Following the Q&A, Brett Young treated fans to an intimate acoustic set that left the ladies "googly-eye'd," according to one witness, and the whole crowd delighted. Delivering a swoon-worthy Valentine's Day performance, Young played a number of fan favorites from the album, plus a cover of Motown great Marvin Gaye's "Let's Get It On."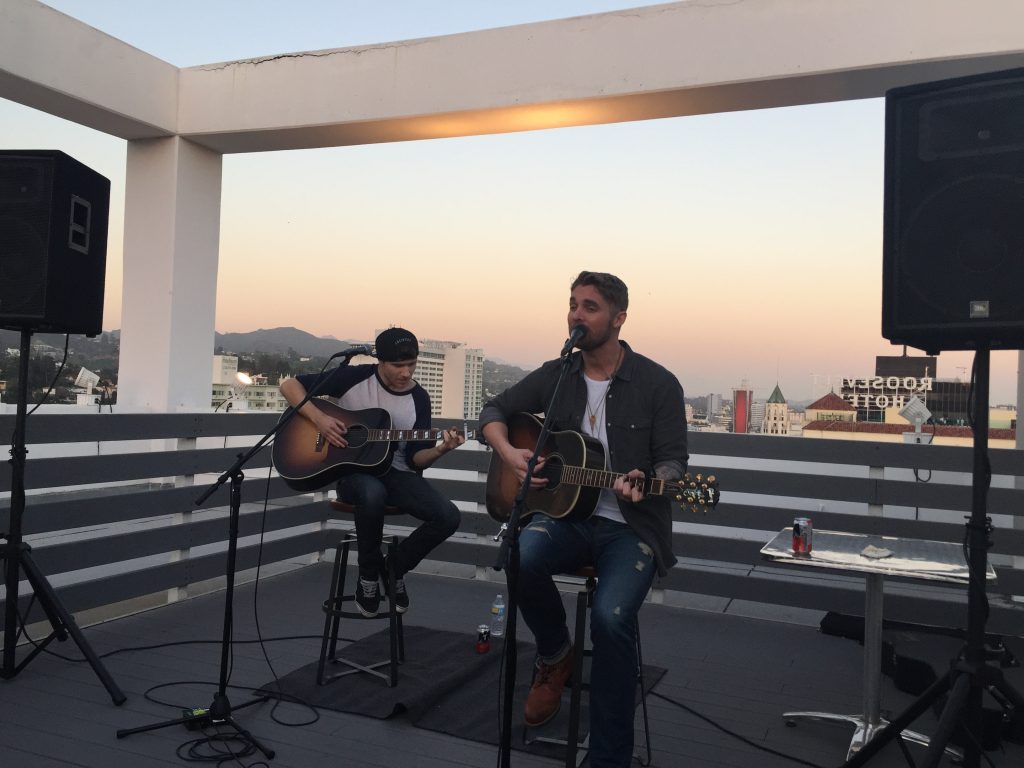 Speaking to the crowd between songs, Brett explained that though his parents "don't know a thing about music," they still had great taste. "Everything that they played in my house growing up, is music that I love still today."
In the characteristic style of a true country musician, Brett Young proved to be a captivating storyteller. While performing songs that were as vulnerable as they were infectious, Young shared the various intricacies of each track's origin and songwriting process with the audience.
On his current single, "In Case You Didn't Know," he explained that the song's inspiration came from something that co-writer Trent Tomlinson's mother used to say to him as a kid.
"Every time […] he would leave the house, she would stop him on his way out the door and she would say 'Hey Trent, in case you didn't know, I love you.'" Drawing from that expression, the duo set out to create a song that "could work for anybody who wanted it to be their love story."
With "In Case You Didn't Know" just making its way to country radio, Brett Young is poised to add another No. 1 country single to his growing repertoire. Currently moving up Billboard magazine's 'Hot Country Songs' chart, it seems likely that the new single will see our New Music Favorite with another major hit akin to last year's "Sleep Without You."
You Might Like
Watch an intimate performance with the rising singer-songwriter.
Our partners at Ones to Watch invited Greyson Chance to perform live. It's a must-watch.
Our partners at Ones to Watch invited Carlie Hanson to perform live. Watch it here.