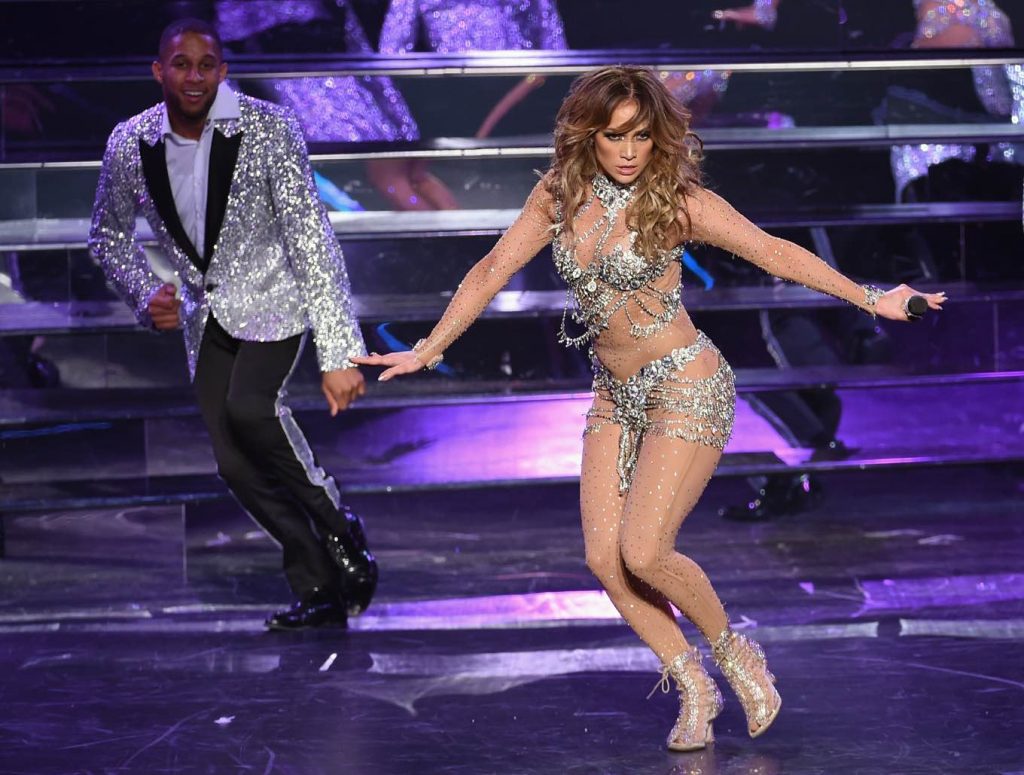 Las Vegas is on fire during the summertime—and we're not just talking about the sizzling desert weather. In addition to the best nightlife, the twinkling Las Vegas strip also boasts a roster of must-see shows.
From J. Lo's All I Have residency to Cirque du Soleil's aquatic spectacular, here's what to wear to Las Vegas' best shows including Britney Spears, Lionel Richie, and Carlos Santana to name a few.
Wear Thigh-High Boots to See Jennifer Lopez
In her latest "Ain't Your Mama" music video, J. Lo rocked a head-turning pair of blue thigh-skimming boots. Copy her style at her All I Have show at Planet Hollywood in these more wearable, but still really hot black boots ($150). Pair them with a body-hugging mini dress to show off your curves a la Jenny from the block.
---
Wear a Sequin Romper to See Britney Spears
Britney Spears' stage style is fun and flashy and this sequin romper ($55) perfectly reflects that. Wear this to see the pop star on stage during her Piece of Me show at Planet Hollywood. The best part? It's dressy enough to take it out for a spin on the strip post-concert.
---
Wear a Cross Chain to See Lionel Richie
One scroll through Lionel Richie's Instagram feed and you'll quickly realize he is always rocking a chain necklace with a cross pendant around his neck—it's his signature accessory. Pay homage to the legendary crooner at his All The Hits show with a piece of bling of our own like this one by David Yurman ($610).
---
Wear a Stylish Hat to See Carlos Santana
If you're a Carlos Santana fan, you know the legendary guitarist is never without a hat. Take style notes from Santana and wear a cool hat like this wide-brimmed fedora ($54) to see him perform at the House of Blues.
---
Wear a Denim Skirt to See Counting Crows
Embrace your inner folkster when going to see Counting Crows live with this flirty denim skirt ($55). We love its vintage-inspired flair and classy A-line silhouette. You'll be the best-dressed fan in Sin City.
---
Wear a Seahorse Purse to See O by Cirque du Soleil
O by Cirque du Soleil brings the beauty of the ocean to life on stage at Bellagio. Dress with the theme of the evening by carrying this whimsical ocean blue purse with seahorse embellishments ($186).
---
Heading to Las Vegas? Check out our Las Vegas event guide and view the entertainment calendars at popular Las Vegas hot spots.
Tags