What to Wear to the Kentucky Derby: 33 Head to Toe Fashion Tips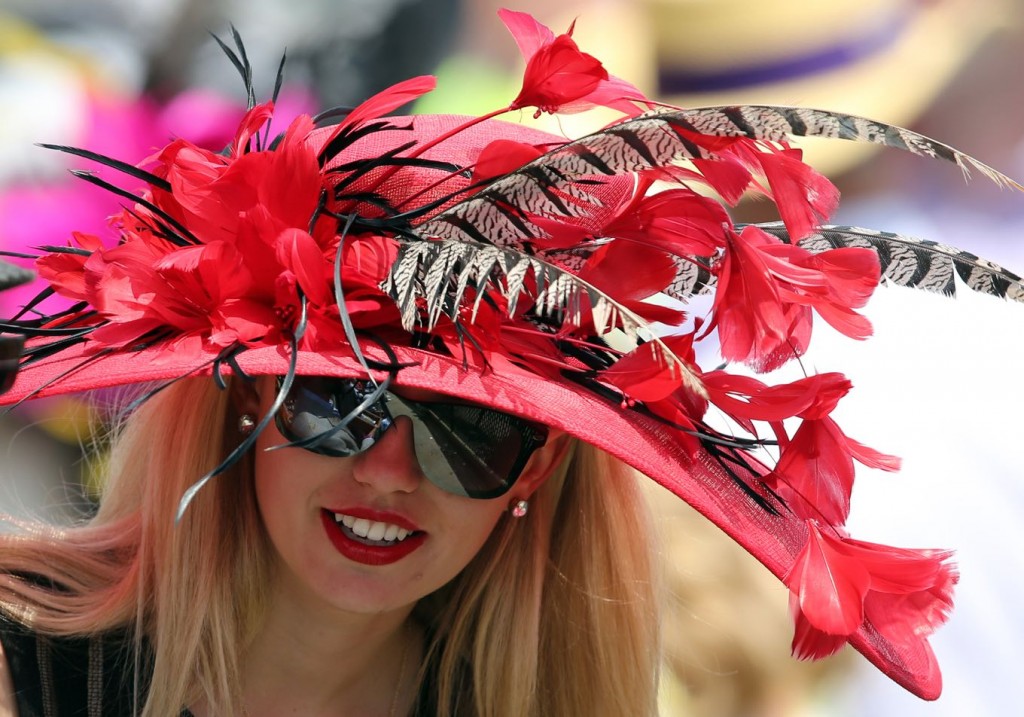 The most exciting two minutes in sports, aka the Kentucky Derby, is coming up fast. It's never too early to start prepping your outfit. Lucky for you, below we're sharing some tips on what to wear to the Kentucky Derby this May. Check out the official Kentucky Derby Blog from Churchill Downs for even more fashion, lifestyle, and food tips.
---
For the Ladies
You Can Never Go Wrong With a Floral Dress
Kentucky Derby attire is all about flirty feminine frocks. Although solid colors look good, if you really want to go all out and make a statement we suggest going with a floral number in a sweet pastel color like pink, powder blue, or lavender. Whatever you do, don't be afraid of color. At the Kentucky Derby, there's so such thing as too over the top. The bolder, the better.
Rock Open-Toe Heeled Sandals
Come May, the weather will be nice and sunny, which means it's time to bust out your favorite open-toed sandals. Go with a chunky heeled pair, which will really dress up your look but still be comfortable to walk in. As for color, opt for a neutral color like brown or white. Your dress, and of course, your hat should be the center attention so don't wear shoes that are too bold.
Wear Dainty Jewelry Instead of Statement Jewelry
Since your hat will make a huge statement, it's best to keep your jewelry pretty light and minimal to not overwhelm your ensemble. Some options include pearl stud earrings, thin gold rings, and dainty necklaces. Just keep it simple and feminine and you'll be the best dressed Southern belle there!
Bring a Mini Statement-Making Handbag
As a general rule of thumb, if your dress has some sort of print, wear a bag in a solid color. But, if you're dress is a solid color, then feel free to have some fun with a sparkly or embroidered handbag that really makes a major statement. As for size, mini shoulder bags and clutches work best with the feminine aesthetic and will look best in photos so leave all your big tote bags at home.
Have Fun With Your Sunglasses
Leave your bold sunglasses at home and instead reach for something more minimal and feminine. Steer away from sunglasses in dark colors like black and instead opt for lighter shades like white, crème, rose gold, or blush pink which will pair really nicely with the pastel colors of your derby dress and hat.
Go Big or Go Home With Your Kentucky Derby Hat
And, of course, we saved the best for last: your hat. No Kentucky Derby ensemble is complete without an over-the-top, head-turning topper. The only rule is to have fun with it. There's not many occasions where it's highly encouraged to wear a really big and bold hat so take full advantage of that. It's really about expressing yourself so you really can't go wrong!
Picture Hat
This wide-brimmed, elaborately decorated dream accessory is so popular that it's actually called the Kentucky Derby hat. The name "picture hat" comes for the tradition of having the perfect fancy hat to wear in portraits so you look stunning in every photograph.
Boater Hat
With a fixed brim and a simple ribbon tied in a clean bow, this classic look screams Americana while keeping you cool as you sip mint juleps on the deck of The Belle of Louisville.
Fascinator
It's not a "hat", but that doesn't mean that it isn't fabulous. Adorned with lace, feathers, ribbons, bows, and pretty much anything else you can imagine and positioned near the top of the head, these creative eye-catching silhouettes always impress.
Headpieces
Like Fascinators, headpieces aren't quite hats either. But, they are super popular right now with celebrities and DIY fashionistas and we expect to see them on Derby Day. Headpieces can be worn as a headband and are often made with exotic materials.
Bowler
The bowler is a track tradition, giving off serious vintage vibes. It's a simple but elegant way to show some flair with its solid color, hard felt, and rounded crown. Once a staple for gentlemen, now it's a fashion statement for anyone bold enough to wear it.
Fedora
Cloche
Tap your inner flapper or Downton Abbey starlet with this bell-shaped fashion statement. Again, don't hesitate to decorate, as this Roaring Twenties style has been making a comeback.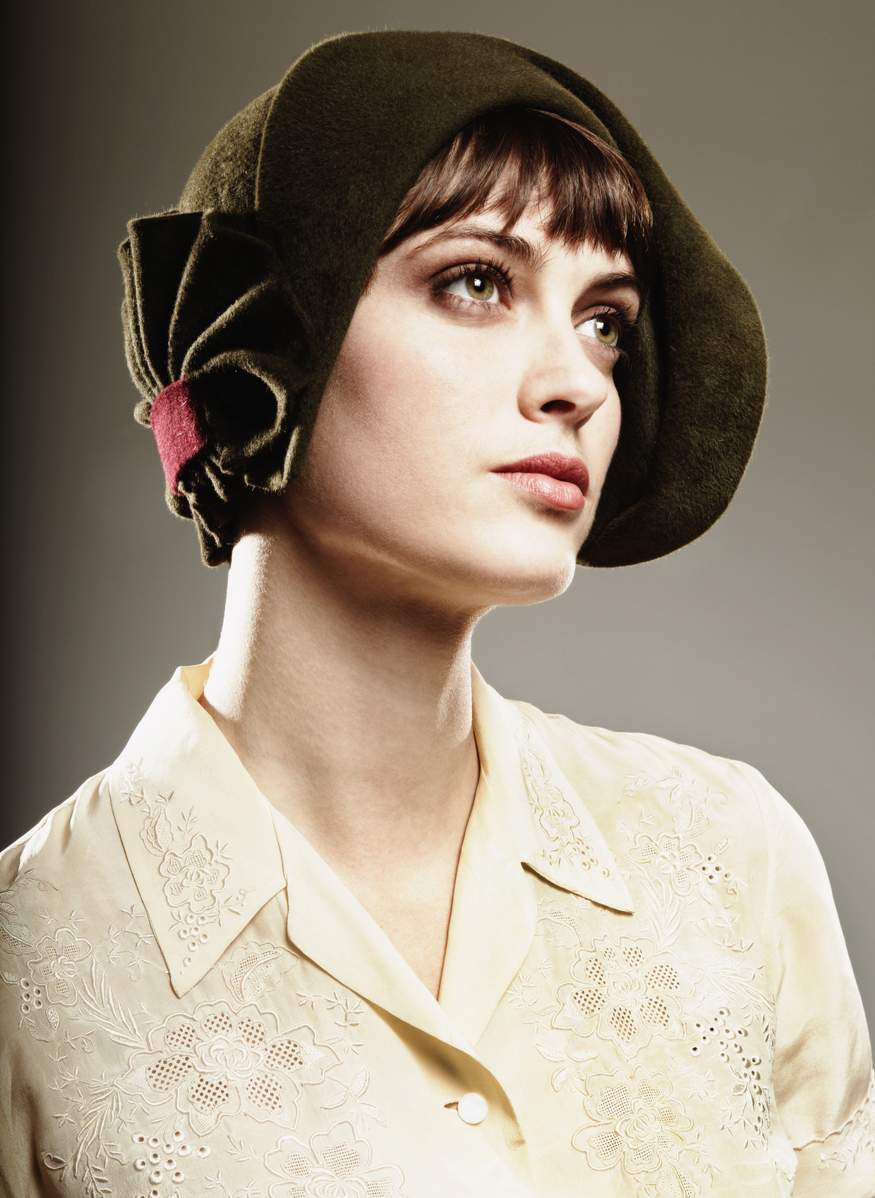 Pillbox
The pillbox has always been a pièce de résistance for any ensemble and hairdo, and since it's been spotted on the runways at Paris Fashion Week, you can expect to see it at this year's races.
Floppy Hat
The floppy hat is proof that casually keeping cool is haute couture in Louisville. The drooping brims will both protect you from the sun and shroud you in mystique.
---
For the Gentlemen
Sport a Dapper Statement-Making Suit
Dressing up isn't just for the ladies. The Kentucky Derby also gives gentlemen an excuse to get super dressed up in their best attire. A suit is definitely the way to go but this isn't the place to wear your basic black or grey suit you'd normally wear to the office. This is where you can have fun with bright colors and happy prints—think vibrant hues, pastels, stripes, gingham, and plaid. The goal is to standout from the crowd.
Wear Different Colored Pants
You can't go wrong with wearing a matching suit jacket and pants, but if you want to mix it up a little bit wear pants in a color that complements your suit jacket. You can go bold with the blazer and keep your pants neutral or vice versa.
Finish Your Look With a Fun Bow Tie
Your accessories are another way you can jazz up your Kentucky Derby look namely with a bow tie. They add that a really fun quirky touch especially if you wear one in a bold print. This is especially good for guys who don't like to go all out with the rest of their outfit but just want a little something that screams Kentucky Derby style.
Sport Oxford or Loafers in a Neutral Color
If your entire outfit is dressy, your shoes need to be dressy too. Opt for a pair of oxfords or loafers in a neutral color like brown, tan, or grey, as these are some of the best shoes for the Kentucky Derby. These tones will go with anything you wear including bright and pastel colors.
Go With Classic Sunglasses
Less is more when it comes to sunglasses for the Kentucky Derby. Steer away from trendy frames with mirrored lenses and instead go for sunglasses with a timeless shape and a go-with-everything color like black or brown.
Simple Debonair Hats Are the Way to Go
Although women are encourage to go wild with their hats, most men at the Kentucky Derby choose to go the subtle route with a fedora, bowler, or pork pie hat in a sold neutral color.
Bowler
Fedora
These brimmed, pinched-crown hats were perfect for the Rat Pack and they're great for race day. With their eye-grabbing details, and classic shape it's no surprise they've enjoyed a huge resurgence.
Pork Pie
The hat's hand-pinched, low profile top, and short brim resemble the tasty pastry it's named after. Even though it was originally made for women, fashion-forward men soon adopted it—and still do to this day, including the notorious character Walter White on Breaking Bad.
original publication date: Mar 15, 2016