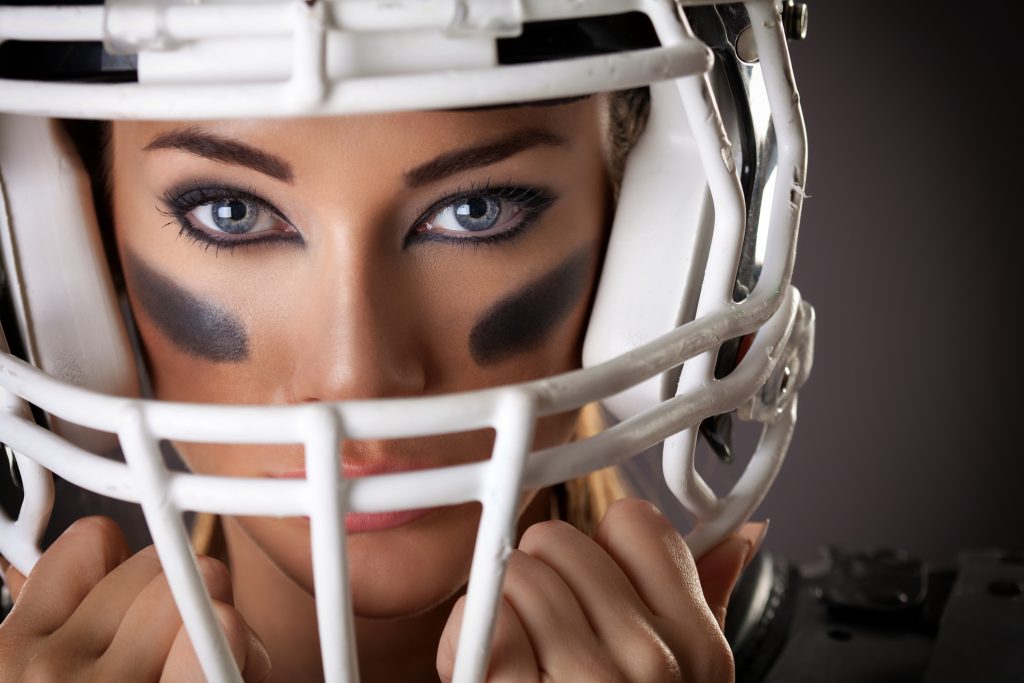 This Sunday, February 5th is the day football fans from all over have been waiting for all season long: the Super Bowl LI. We can expect a good game between the New England Patriots and the Atlanta Falcons and an over-the-top halftime show from Lady Gaga. Although it is a blast to watch the game at home on the big screen with lots of yummy game day snacks, nothing beats the experience of seeing the game live surrounded by thousands of fellow football fans.
If you already have your Ticketmaster Verified Tickets in hand and you will be heading to NRG Stadium in Houston, Texas for the big day, it's time to start planning what you're going to wear. When it comes to Super Bowl dressing, there's only two rules: dress comfortably and show off your team spirit. Here, we're sharing 10 tips for dressing up for the Super Bowl.
Tip #1:Wear Comfortable Shoes

How to Style Sneakers
Trust us on this, wearing comfortable shoes to a game maximizes your enjoyment of it. The last thing you want is to be complaining about your feet hurting when you're walking to your seat or jumping up and down after a touchdown. Luckily, sneakers are totally in right now—for both ladies and gents. You can't go wrong with a crisp white pair or some black kicks because they'll go with literally everything.
Tip #2: Check the Weather

How To Style Coats and Jackets
According to the weather forecast, there's a good chance it will rain in Houston on game day. Although the NRG Stadium does have a retractable roof, it's best to just arrive prepared. Be sure to bring a cozy jacket that will not only keep you warm but also dry—think puffy waterproof coats and leather jackets.
Tip #3: Show Off Your Team Spirit With Makeup

2017 New England Patriots Inspired Makeup Look

2017 Atlanta Falcons Makeup Look
YouTube is a treasure trove for makeup inspiration. If you're rooting for the Patriots, rock metallic blue eyeshadow and if you're there to see the Falcons go with a black smoky eye look and finish off with a bright red lip.
Tip #4: Wear a Team Shirt

What to Wear to a Football Game
Wearing your favorite team's shirt is the easier and chicest way to show your spirit. The styling possibilities are endless. You can pair the shirt with jeans and sneakers or dress it up with leggings, some flat boots, and a cute hat.
Tip #5: Take Style Inspiration from Lady Gaga
It's no secret Lady Gaga has killer style (seriously, check out her spectacular performance looks). So why not take some style inspiration from the mama monster. If you've been following her on Instagram, you know that she's been prepping hard for game day and in almost every shot she's rocking one signature look: a knotted shirt with high-waisted bottoms. Copy her look with black pants, your favorite team's shirt knotted at the front, and top things off with a simple choker necklace.
Tip #6: Don't Forget the Clear Bag Policy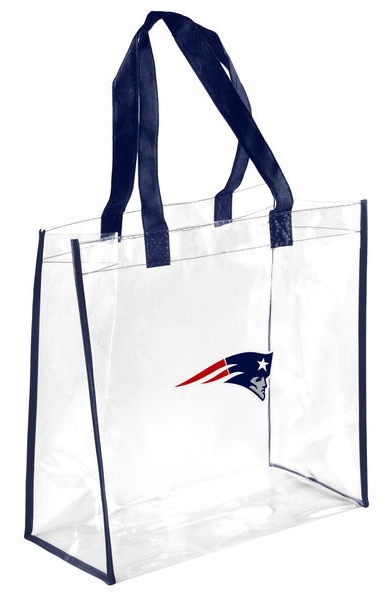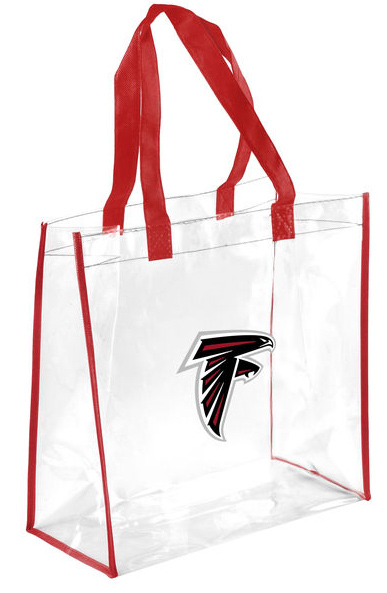 New England Patriots Bags  |  Atlanta Falcons Bags 
In case you haven't heard, there's a new clear bag policy at football games. This means you'll have to leave all your fancy bags at home, but the good news is clear bags are actually pretty cool. You can nab one online with your team's logo on it or bring your own clear bag but be sure to read all the rules here first.
Tip #7: Go Neutral
Although wearing your team's colors to the big game is tradition, if that's not your thing that's totally cool too. If that's the case, we suggest rocking an outfit that stays neutral with tones like white, black, grey, and brown. For the girls, you can't go wrong with a comfy pair of black leggings and a grey chunky sweater. For the guys, a good pair of jeans, some white sneakers, and a nice black bomber jacket won't let you down.
Tip #8: Wear Layers
Like we said, there might be rain on game day so wearing a long sleeve shirt or a thin sweater underneath your jacket is a good idea for some extra warmth. But this is a Texas winter we're talking about so the weather isn't going to dip too low. If you wear layers, then you can easily peel layers on and off as needed throughout the game.
Tip #9: Accessorize

Of course, no game day look is complete without some awesome accessories. The right accessories will take your look from basic to head-turning. Ladies can rock a chic choker necklace, mirrored sunglasses, a scarf, and some sparkly stud earrings. Guys can wear a hat, a nice watch, and even a big foam finger.
Tip #10: Rock Athleisure Wear
Athleisure is one of the hottest trends right now, which is perfect for game day. Not only is it super comfortable, it captures that perfect laid-back chill vibe you want to embody at a football game. And it works for both guys and girls. Think sweatshirts, joggers, trainers, leggings, and varsity jackets.
Tags