What To Wear To A Hockey Game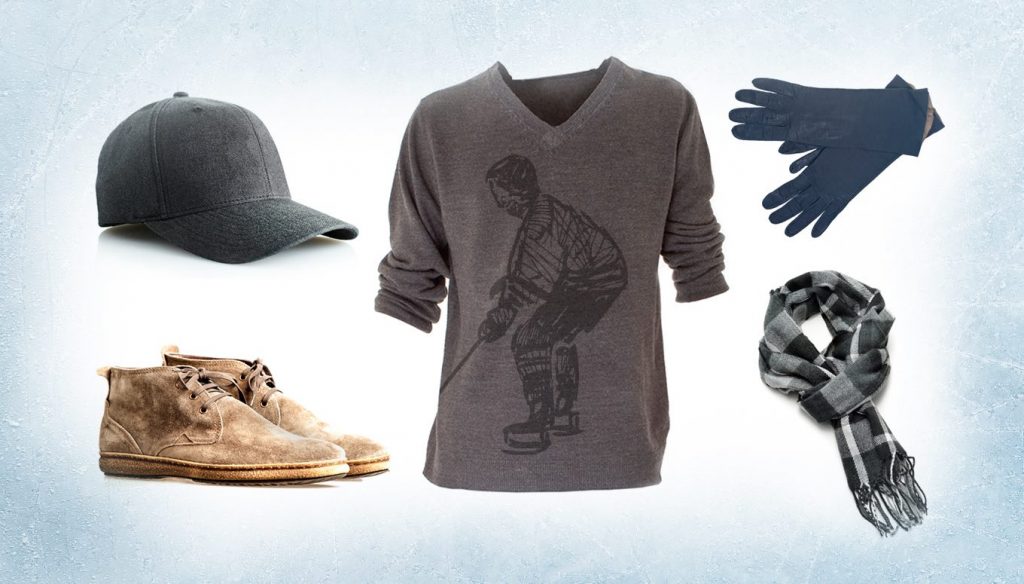 With lots of epic NHL rivalry games in the lineup, this NHL season promises to be great. We're already planning what to wear to see the exhilarating hockey action live at the rink. Since inside temperatures of a hockey rink can be quite low, warm and cozy styles are clutch when it comes to fashion choices.
From scarfs and beanies to smart phone-friendly gloves and toasty sweaters, here's 10 of our top game day style picks whether it's your first time going to.
10 Stylish Items To Wear To A Hockey Game
1. Classic Pashmina

Bundle up at the rink with a chic oatmeal-colored scarf like this one ($12.90) with tassel accents. It's budget-friendly and the color goes with everything.
2. Tech Friendly Gloves
Keep your fingers nice and warm during the game with these glossy black gloves ($54). They're tech-friendly, which means you can snap pictures of all the action on the ice and share on social media without taking off your gloves. Score!
3. Cozy Beanie
This dark grey beanie ($100) will keep you warm and add an edgy touch to your look. You won't want to take it off all season long.
4. Stylish Hoodie
Rock this stylish olive colored hoodie ($198) to your next hockey game with a pair of jeans and some cool sneakers. Or, if you're feeling really edgy, rock it with leather pants.
5. Sporty Socks
Wear these chic (and warm!) black-and-white socks ($5) under a pair of boots to the game.
6. Boho Sweater
Instead of a jersey, wear a boho-chic sweater like this one ($425) over a t-shirt. Finish the casual look with jeans and sneakers.
7. Warm Boots
With a versatile selection of colors and a cozy moccasin feel, these warm boots ($140) are a game day essential.
8. Long-Sleeve Henley
Wearing lots of layers is key for staying warm at the rink when the temperature is low. Throw on this stylish and super soft long-sleeve Henley shirt ($39.50) under your sweater. The cold will have nothing on you.
9. Handsome Scarf
This checkered cashmere Burberry scarf ($475) will really take your game day outfit up a notch. Wear it with a jacket or paired with your favorite hockey jersey. The pairing possibilities are endless.
10. Dapper Cap
Let this cool cap ($59) be the finishing touch to your look. Its luxe corduroy will keep your head warm while elevating your game day ensemble.
Tags