The Weeknd's 'Starboy: Legend of the Fall' Tour Update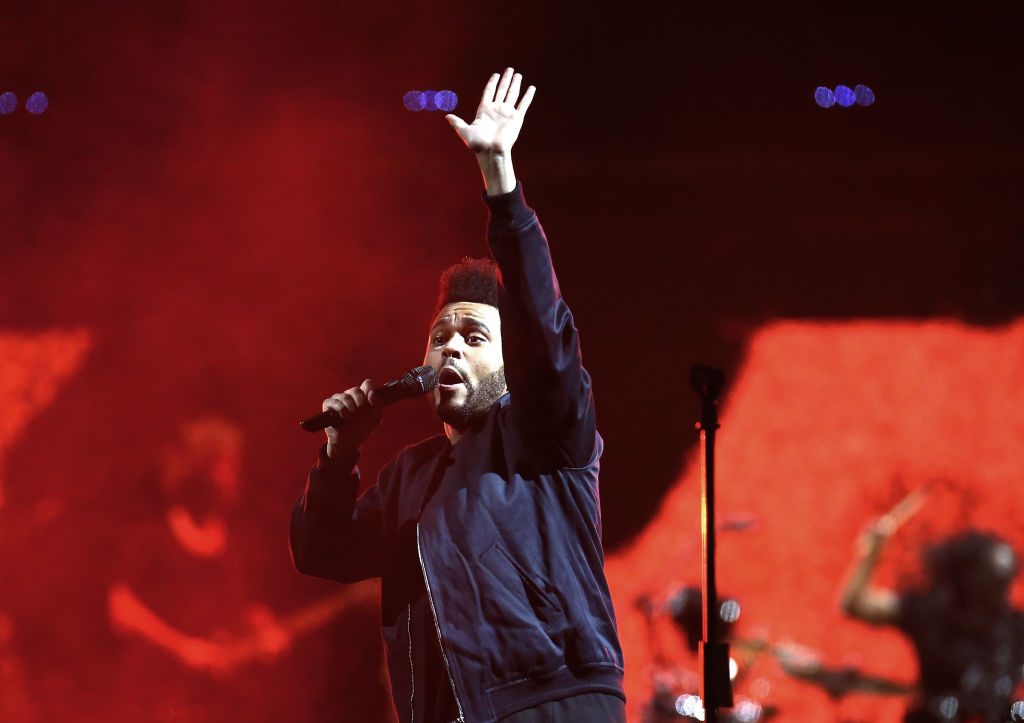 Canadian mega-star The Weeknd is close to wrapping up his current tour 'Starboy: Legend of the Fall'. The tour launched in support of his most recently released album 'Starboy'. The 39-stop tour is set to conclude in Cincinnati, Ohio at  the US Bank Arena.
The night of The Weeknd's Newark, New Jersey set kicked off with tracks from his third studio album 'Starboy' including 'Starboy', 'Party Monster' and 'Reminder'. The 25-song-set-list featured covers like Future's 'Low Life', Belly's 'Might Not' (performed with Belly), Drake's 'Crew Love'.
Fellow label mates and tour openers 6LACK and Belly took the stage with The Weeknd. In addition, Rae Sremmurd, performed their hit, "Black Beatles," during the Weeknd's set. The night wrapped up with an encore from his 2015 release, 'The Hills', but not before the award winning vocalist wedged in a surprise guest, Texas rapper Travis Scott. Watch some of the duo's two song collaboration below:
The Weeknd has been on the road for the last several months, making stops across the Unites States, Europe, Canada and South America. With an extensive touring schedule, the Weeknd is still able to maintain his passion for philanthropy, by donating to causes he supports, even while on tour. The Weekend recently donated $100,000 to the Suubi Health Center, a maternity and children's medical center in Budondo, Uganda. Just last year, The Weeknd donated $50,000 to help establish an Ethiopian Studies Program at the University of Toronto and the artist donated $250,000 to the Black Lives Matter Movement.
With only a handful of dates remaining until the 'Starboy: Legend of the Fall' Tour wraps up, The Weeknd is set to play festivals within the next few weeks such as Bonarroo in Tennessee, FIB Benicassim in Spain and Longitude Festival in Dublin, Ireland.For a list of remaining dates and ticket info, visit Ticketmaster.
setlist.fm is a free wiki service to collect and share setlists — the list of the songs a band or artist actually played during a concert. Anyone who likes to share their knowledge about setlists is welcome to create an account to add and edit setlists—contribute to our ever-growing collection of nearly 3 million! Follow @setlistfm on Twitter. setlist.fm is a division of Live Nation Entertainment.