Rise Against and Deftones on Summer Tour Setlist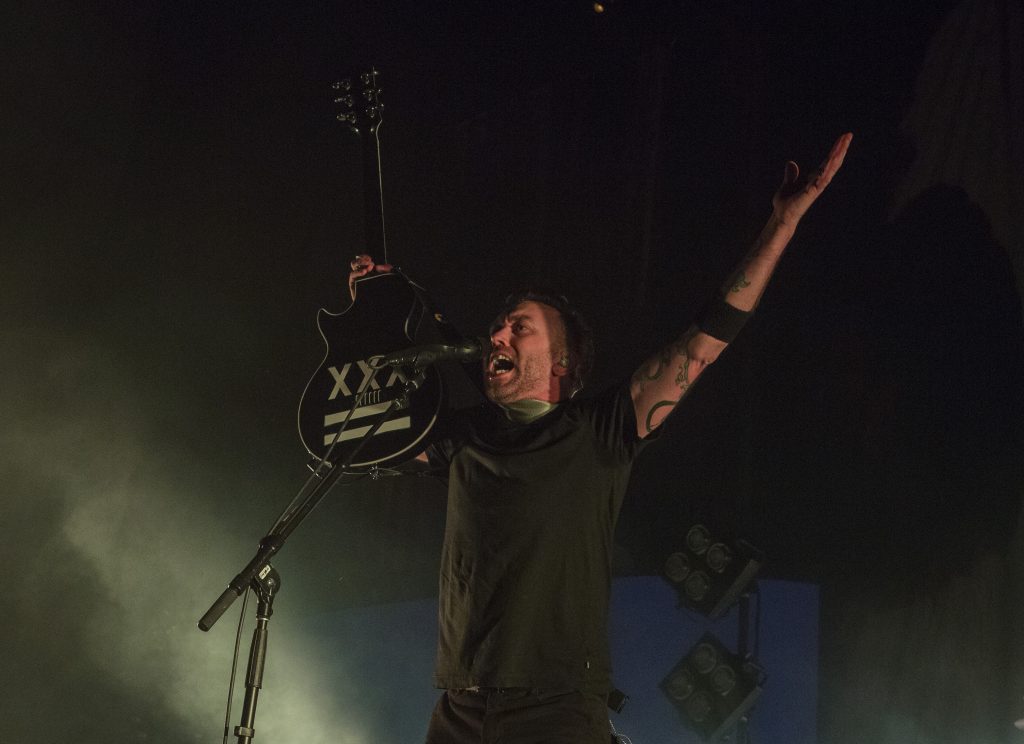 "We are the wolves at the wall. We break in like a waterfall, yeah" – Rise Against,'Wolves'.
Rise Against are currently on the road for their 2017 North American summer tour in support of the band's brand new release 'Wolves'. The 21-city run with fellow rockers Deftones and Thrice kicked off in Chicago on June 9th and will wrap up in Phoenix on July 9th at the Ak-Chin Pavilion.
Deftones kicked off their set at the Toronto stop of the 'Wolves' tour with 'Heads' and 'My Own Summer (Shove It)' and 'Lhabia' from their 1997 release 'Around the Fur'. The California natives wrapped up their 14-song set with 'Rock Skates' from their 2010 release 'Diamond Eyes'.
Rise Against opened their set at Toronto's Budweiser stage with their 2006 single 'Ready to Fall' from their fourth studio album 'The Sufferer & the Witness'. Their 12-song set list included 'The Good Left Undone', 'Re-Education (Through Labor)', 'Satellite' and brand new tracks from 'Wolves', including 'The Violence', 'Welcome to the Breakdown', and the self titled single. The night was concluded with an encore of 'Savior', from the rock band's fifth studio album 'Appeal to Reason'.
Rise Against is nearing their 17 year anniversary as a band and are still going strong. Their latest studio album 'Wolves' was released on the current summer tour's kick-off date, June 9th. Rise Against frontman Tim McIlrath commented on the current tour to NME recently, "Every time we play with Deftones, we play better; they're just such a good band. And so when we play with them we walk out there challenged by them, they throw down the gauntlet and say, 'What have you got?'. Whether we go on before or after them, it'll always be this kind of challenge, and they're just one of those inspiring bands that do that. And so it's going to be Rise Against at the top of our game."
For a full list of remaining 'Wolves' tour dates and ticket info, visit Ticketmaster.com.
setlist.fm is a free wiki service to collect and share setlists — the list of the songs a band or artist actually played during a concert. Anyone who likes to share their knowledge about setlists is welcome to create an account to add and edit setlists—contribute to our ever-growing collection of nearly 3 million! Follow @setlistfm on Twitter. setlist.fm is a division of Live Nation Entertainment.