Foster the People 2017 Tour Setlist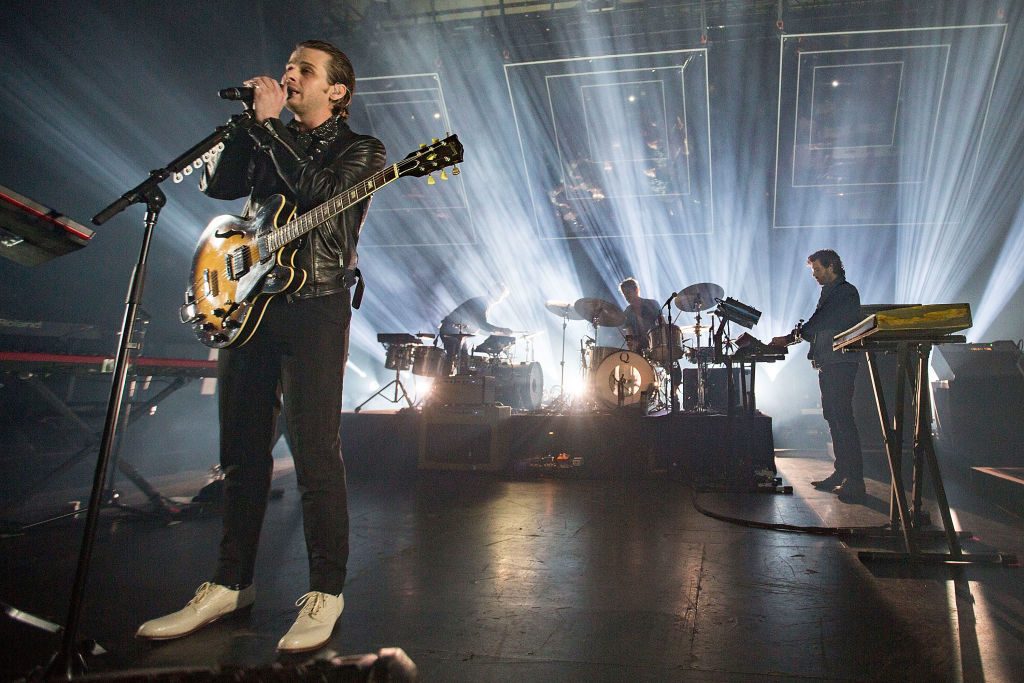 Foster the People are currently on the road for their 2017 North American Summer Tour. The 18-city-run kicked off on May 26th at The Observatory North Park in San Diego, California and wraps up in Cooperstown, New York this week. The Los Angeles natives will release a new album before this year is over. Until then, fans are able to hear said new material throughout their summer set lists.
The rock band's most recent show at Lupo's Heartbreak Hotel in Providence, Rhode Island included three of their currently released tracks, 'S.H.C.', 'Doing It For the Money', 'Pay the Man' off of their three-song EP 'III'. The Rhode Island set included their critically acclaimed 'Pumped Up Kids' track off of their 2011 release 'Torches'. The night's set concluded with another song from their debut studio album, 'Call It What You Want'.
The band released a three-song EP in April as a preview of what's to come from their anticipated full length studio album. Listen to the Foster the People's EP 'III' on Spotify:
In addition to Foster the People's brand new EP 'III', the band has performed a new track titled 'Sit Next to Me' at their recent summer shows. Watch Foster the People perform 'Sit Next to Me' this past week:
With only a few dates of their North American Summer Tour remaining, Foster the People is set to perform at Portland's State Theatre tonight, and Brewery Ommegang tomorrow in New York, just before taking a brief break until the end of July. The Southern California rockers will embark on a few more shows and festival appearances, including Lollapalooza in Chicago, Illinois and Mo Pop Festival in Detroit, Michigan.
For a list of Foster the People's remaining tour dates and ticket info, visit Ticketmaster.
setlist.fm is a free wiki service to collect and share setlists — the list of the songs a band or artist actually played during a concert. Anyone who likes to share their knowledge about setlists is welcome to create an account to add and edit setlists—contribute to our ever-growing collection of nearly 3 million! Follow @setlistfm on Twitter. setlist.fm is a division of Live Nation Entertainment.
Tags