Vancouver Canucks Fans Capture Canada's Passion for Hockey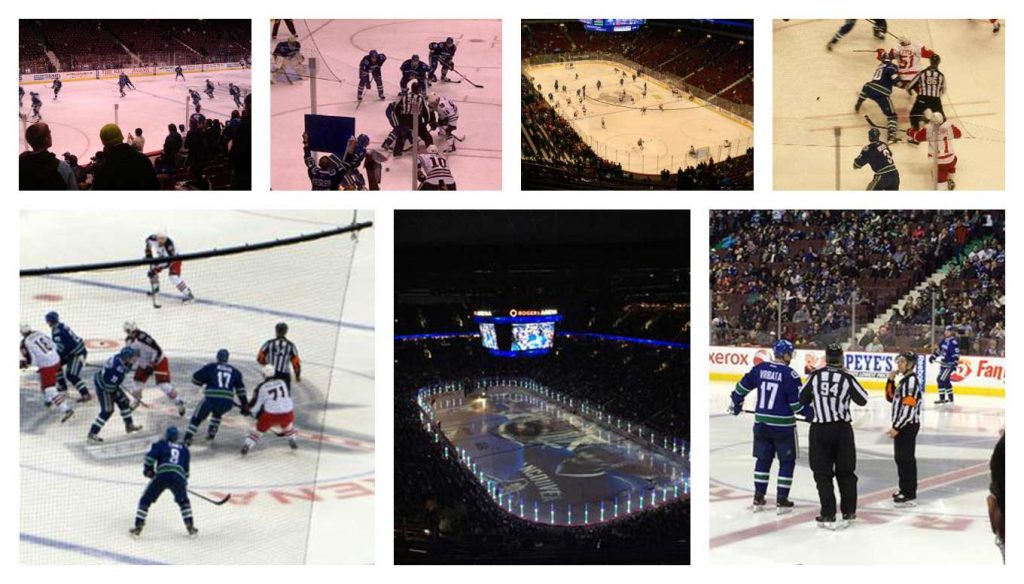 There's no doubt Canada has a love affair with hockey.
The Canucks, taking the country's name as their own, are an excellent example of how much support hockey has in the Great White North. Canucks fans have a lot to be proud about, too, with the team racking up plenty of accomplishments since it started playing at the highest level of pro hockey in 1970.
With three conference championships, 10 division championships, and two Presidents' Trophies to their name, the Vancouver Canucks have a legacy of strong performances and big games that thrill their fans.
Making Rogers Arena a Home
Easy to access in downtown Vancouver, the Rogers Arena has been home to the Canucks for more than 20 years.
The venue offers plenty of amenities for fans to stave off hunger and enjoy themselves during games, with seafood, sandwiches, poutine, stir fry, hot dogs, and ice cream just some of the offerings found inside.
The tradition of the arena, combined with plenty of modern amenities, means Canucks supporters won't just enjoy the game – they'll have fun throughout the entire arena experience, too.
The Canucks Give Back to Vancouver
Teams are ultimately products of their local area, reflecting their local fanbase and culture. For the Canucks, it's no surprise there's a strong commitment to supporting a diverse array of causes and projects.
The Canucks for Kids Fund helps charities that help kids throughout British Columbia, while the Canucks Centre for BC Hockey helps develop the next generation of players, coaches, referees, and administrators throughout the province.
The team also has a number of other projects, including community ticket donations, among other initiatives. The Canucks also make sure to stay active on social networks, giving fans an engaging mix of news, stats, photos, video, trivia, and much more.
Official accounts are present on Facebook, Twitter, Instagram, YouTube and their mobile app. The team also offers an official message board that sees plenty of activity, a place for fans old and new to engage in spirited discussions and learn more about their beloved Canucks.
Famous Supporters Lift Up the Team
Vancouver has its share of well-known fans. Those supporters include, according to the Vancouver Sun:
Musician Gene Simmons

Actress and model Shannon Tweed

Actress and model Pamela Anderson
A Celebrity Superfan
Singer Michael Buble, internationally known for his vocal prowess and one of Canada's most popular cultural exports, is a die-hard Vancouver Canucks fan.
He was born in nearby Burnaby and can recall with great detail a number of moments from the team's past. He told The Hockey News hockey was more important than music during his youth, and he's even postponed a concert during the Canucks' 2011 run to the Stanley Cup to watch the game at the Rogers Arena.
With a fandom so strong it can postpone a major concert – and attract fans from all over British Columbia and beyond – it's no surprise the Canucks have such a great group of supporters.
Check out the Vancouver Canucks schedule and view Ticketmaster NHL and the NHL Ticket Exchange for Vancouver Canucks verified tickets.
Tags
You Might Like
The Lakers are set for a league-high 43 nationally televised games this season.
The Nashville Predators are growing into their role as a major fixture in the Nashville area and beyond, giving Tennesseans a hockey team of their own to che...
The Florida Panthers hold a unique distinction in hockey, a sport that long relied on cold weather: the team is the southernmost squad in the pro hockey worl...