Past Winners of the US Open Women's Tennis Championship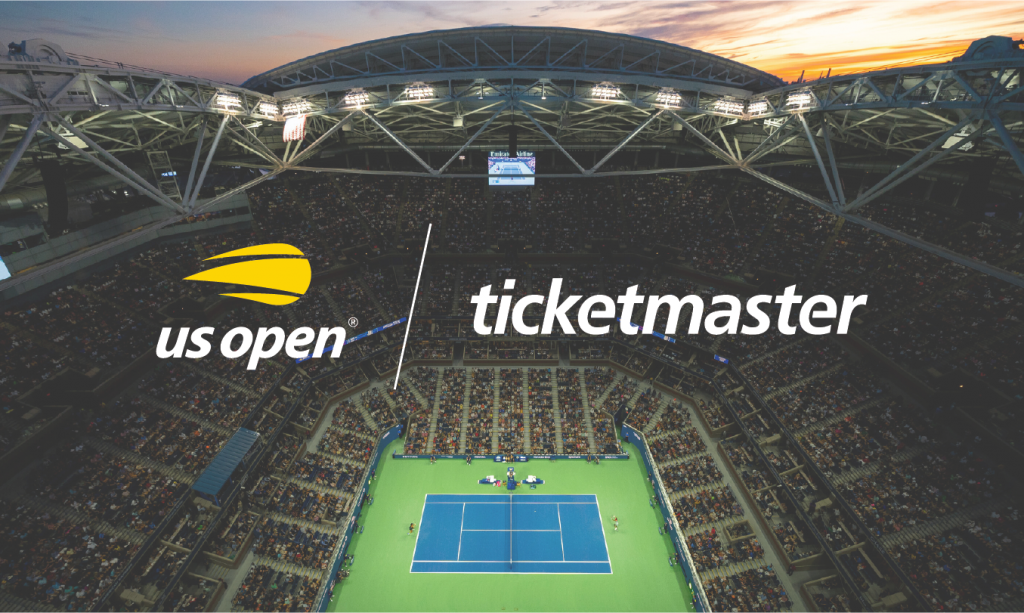 Every year, the US Open draws thousands of tennis fans to New York for the greatest summer spectacular. The women's tennis championship starts with 128 players competing for the final 16 spots in the main draw, but only one player takes home the trophy. With the 2023 US Open having just wrapped, let's take a look back at the past 10 winners of the US Open Women's Tennis Championship who got to raise the trophy at Arthur Ashe Stadium.
Women's US Open Tennis Champions
2023 Winner: Coco Gauff
At the 2023 US Open, 19-year old American Coco Gauff won her first Grand Slam title after defeating the world No. 1 player in women's singles Aryna Sabalenka with a score of 2-6, 6–3, 6–2.
2022 Winner: Iga Swiatek
In the 2022 US Open women's final, Iga Świątek battled past Ons Jabeur 6-2, 7-6 (7-5) for her second Grand Slam win of the season.
2021 Winner: Emma Raducanu
It was a battle between teenage upstarts Emma Raducanu and Leylah Fernandez at the 2021 US Open. British qualifier Raducanu defeated Fernandez in the final, 6-4, 6-3, to win her first Grand Slam title.
2020 Winner: Naomi Osaka
Japan's Naomi Osaka won her second US Open singles title in just three years at the 2020 US Open, defeating Victoria Azarenka 1-6, 6-3, 6-3. Osaka also became the first woman since Arantxa Sánchez-Vicario in 1994 to win the US Open after dropping the first set.
2019 Winner: Bianca Andreescu
Canadian tennis player Bianca Andreescu won her first Grand Slam trophy at the 2019 US Open. She defeated 23-time winner Serena Williams 6-3, 7-5.
2018 Winner: Naomi Osaka
In a breakout performance at the 2018 US Open, Naomi Osaka defeated Serena Williams 6-2, 6-4 to become Japan's first-ever tennis player to win a Grand Slam singles title. Had Williams won the title, she would have tied Margaret Court's all-time record of 24 Grand Slam singles titles.
2017 Winner: Sloane Stephens
At the 2017 US Open, unseeded Sloan Stephens prevailed over Madison Keys in the first all-American women's singles championship since the Williams sisters went head-to-head in 2002. During just one hour of play, Stephens defeated Keys 6-3, 6-0.
2016 Winner: Angelique Kerber
German tennis player Angelique Kerber defeated Karolína Plíšková 6-3, 4-6, 6-4 to earn her second major singles title. Kerber, who won the Australian Open that same year, became the first player to win bouth hard court majors in the same year since Martina Hingis in 1997.
2015 Winner: Flavia Pennetta
Italy's Flavia Pennetta beat fellow Italian, and her childhood friend, Roberta Vinci 7-6 (4), 6-2 for her first Grand Slam championship title. At age 34, Pennetta became the oldest first-time Grand Slam champion in the US Open. Shortly after her win, Pennetta announced she would retire from tennis.
2014 Winner: Serena Williams
At the 2014 US Open, No. 1 seed Serena Williams defeated No. 10 Caroline Wozniacki  6–3, 6–3 for her third consecutive and sixth overall women's singles title. This win also marked the 18th Grand Slam singles title for Williams.
2013 Winner: Serena Williams
Defending champion Serena Williams and Victoria Azarenka met again at the 2013 US Open. Williams defeated Azarenka 7-5, 6-7, 6-1 in a rematch of the previous year's final.
2012 Winner: Serena Williams
Serena Williams earned her 15th career Grand Slam singles title at the 2012 US Open, beating No. 1 Victoria Azarenka 6-2, 2-6, 7-5. It was the first time since 1995 that the final went to three sets.
Previous Women's Winners
| Year | Champion | Runner-up | Final Score |
| --- | --- | --- | --- |
| 2022 | Iga Świątek | Ons Jabeur | 6–2, 7–6(7-5) |
| 2021 | Emma Raducanu | Leylah Fernandez | 6–4, 6–3 |
| 2020 | Naomi Osaka | Victoria Azarenka | 1–6, 6–3, 6–3 |
| 2019 | Bianca Andreescu | Serena Williams | 6–3, 7–5 |
| 2018 | Naomi Osaka | Serena Williams | 6–2, 6–4 |
| 2017 | Sloane Stephens | Madison Keys | 6–3, 6–0 |
| 2016 | Angelique Kerber | Karolína Plíšková | 6–3, 4–6, 6–4 |
| 2015 | Flavia Pennetta | Roberta Vinci | 7–6, 6–2 |
| 2014 | Serena Williams | Caroline Wozniacki | 6–3, 6–3 |
| 2013 | Serena Williams | Victoria Azarenka | 7–5, 6–7, 6–1 |
| 2012 | Serena Williams | Victoria Azarenka | 6–2, 2–6, 7–5 |
| 2011 | Samantha Stosur | Serena Williams | 6–2, 6–3 |
| 2010 | Kim Clijsters | Vera Zvonareva | 6–2, 6–1 |
| 2009 | Kim Clijsters | Caroline Wozniacki | 7–5, 6–3 |
| 2008 | Serena Williams | Jelena Janković | 6–4, 7–5 |
| 2007 | Justine Henin | Svetlana Kuznetsova | 6–1, 6–3 |
| 2006 | Maria Sharapova | Justine Henin | 6–4, 6–4 |
| 2005 | Kim Clijsters | Mary Pierce | 6–3, 6–1 |
| 2004 | Svetlana Kuznetsova | Elena Dementieva | 6–3, 7–5 |
| 2003 | Justine Henin | Kim Clijsters | 7–5, 6–1 |
| 2002 | Serena Williams | Venus Williams | 6–4, 6–3 |
| 2001 | Venus Williams | Serena Williams | 6–2, 6–4 |
| 2000 | Venus Williams | Lindsay Davenport | 6–4, 7–5 |
| 1999 | Serena Williams | Martina Hingis | 6–3, 7–6 |
| 1998 | Lindsay Davenport | Martina Hingis | 6–3, 7–5 |
| 1997 | Martina Hingis | Venus Williams | 6–0, 6–4 |