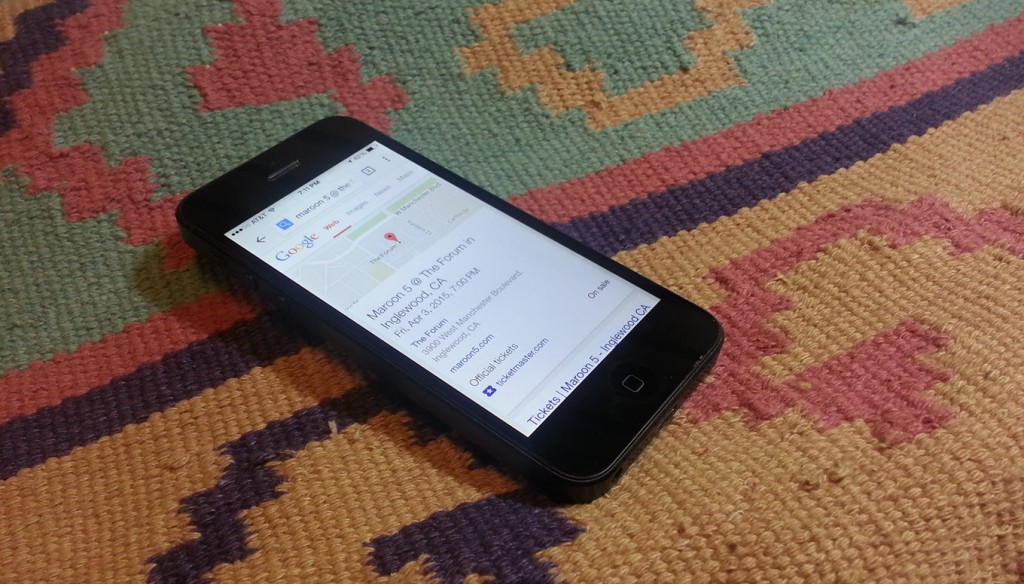 On the hunt for concert tickets? We recommend you go straight to Ticketmaster for Verified Tickets. But, if you are browsing for information online, Ticketmaster and Google are working together to help you find and easily buy tickets.
When you search for an artist or concert in Google, official upcoming events with Ticketmaster Verified Tickets are easy to spot right next to the latest information.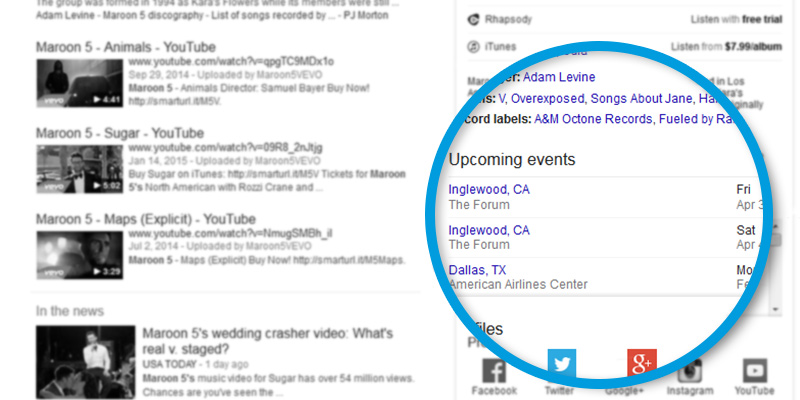 As you navigate in Google Maps, official upcoming events with Ticketmaster Verified Tickets happening at your searched venues can be found quickly.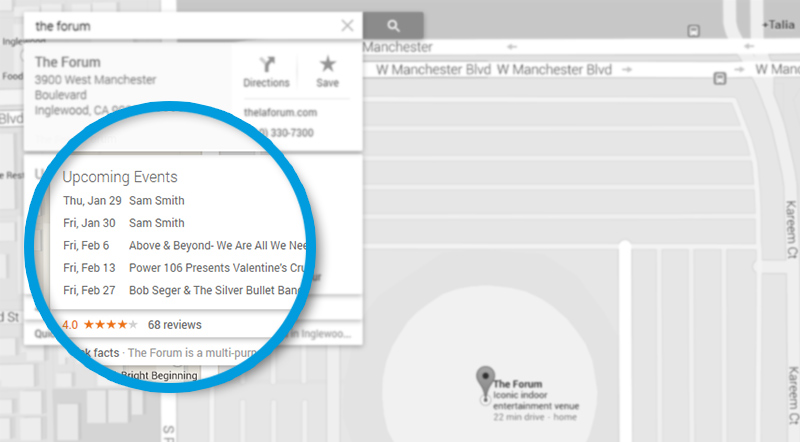 And when you select an official upcoming event, helpful links point you in the right direction so you can get Ticketmaster Verified Tickets first.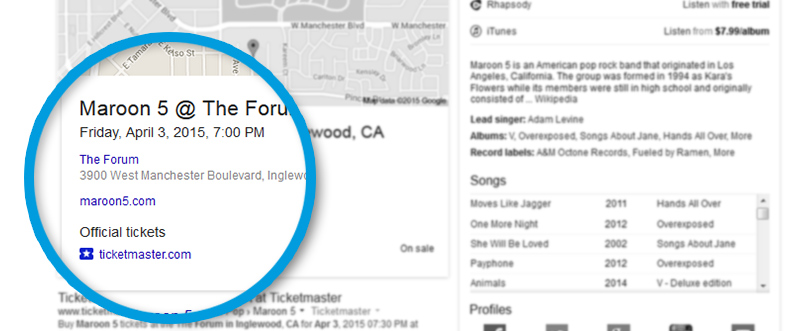 Interested in learning more? Here's what others have to say about the Ticketmaster and Google updates.
Google makes it easier to buy tickets for live events, straight from search results and Maps http://t.co/N3tSqVbMO9 pic.twitter.com/u4rKmkbj8K

— TNW (@thenextweb) January 16, 2015
I think this is the first time that a product I worked on was covered in Rolling Stone. Tickets in search: http://t.co/woOHcEnMcr

— Abi Jones (@jonesabi) January 16, 2015
I'm a fan of this. Will def make finding shows easier: "Google Streamlines Concert & Ticket Searches" via @billboard http://t.co/vzPeSpU1sq

— Katherine Lever (@KatherineLever) January 16, 2015
Google search starts linking directly to event tickets http://t.co/0irypFU6f3 pic.twitter.com/xUIOsgni0L

— Engadget (@engadget) January 16, 2015
About Ticketmaster Verified Tickets: All tickets sold or resold on Ticketmaster are verified, which means they're 100% real and guaranteed to get fans in. No one but Ticketmaster can sell Ticketmaster Verified Tickets.
Tags