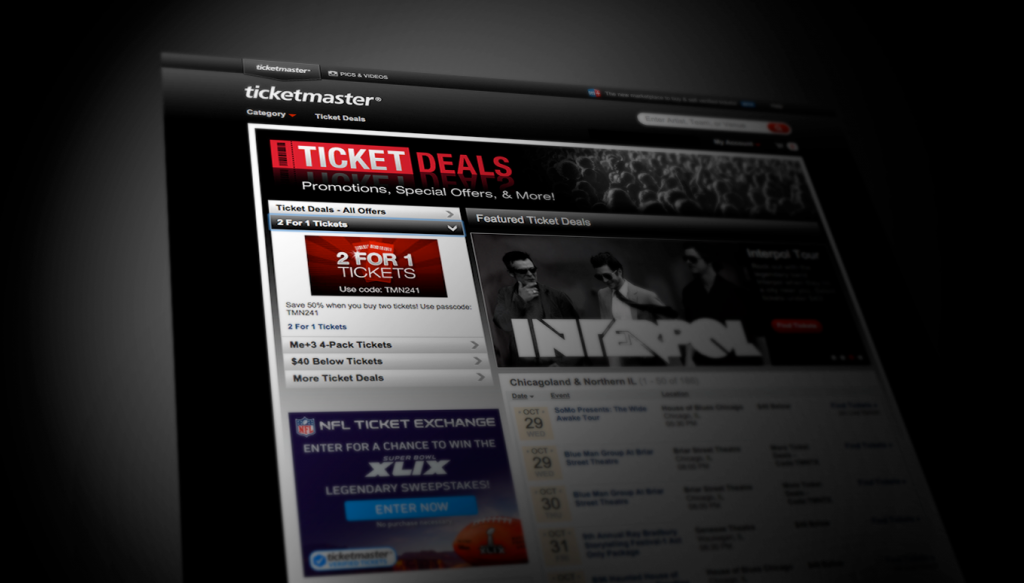 Did you know? Ticketmaster has its very own Ticket Deals website where fans can find all the best local event promotions and special offers, all in one spot. Pretty cool, huh? We've asked our resident deals expert, Nicole A., for some handy tips to help our blog readers score the best deals possible.
What is Ticket Deals?
Ticket Deals is your destination for live event promotions, special offers and more. We work hard to bring our fans great deals on music, sports, arts and family events across the United States and Canada. Sample offer types include:
2 For 1 Tickets: Our most popular offer! Save 50% when you buy 2 tickets to participating events using passcode: TMN241
Me+3 4-Packs: Best value! Get special offers on 4 tickets including discounts (ie 4 tickets for the price of 3) and value-add packages (ie 4 tickets plus voucher for merchandise or concessions).
$40 Below: Affordable fun! Cool events with select tickets $40 and under (plus per order processing fee). These tickets aren't necessarily discounted – we're just making it for fans to find affordably priced events.
More Ticket Deals: But wait, there's more! Save up to 50% on participating event tickets using passcode: TMNTX
We also have seasonal promotions throughout the year for summer, holidays and more. Check back often to see what's new!
Pro Tips
Want to get the most out of your Ticket Deals experience? Follow these easy steps.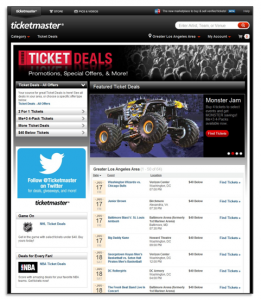 Browse local offers – Double check the upper right hand corner of the page – is your city or region correctly displayed? If not, click the red arrow and enter your city or zip code in the white box to change your location.


Filter your results – Choose to view the home page ("Ticket Deals – All Offers" tab) to see all offers in your area, or browse by offer type by clicking on the various tabs in the left hand navigation.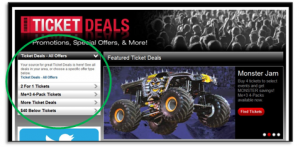 Once you've selected a view you can also sort event listings by Date, Event or Location by clicking on the underlined headers.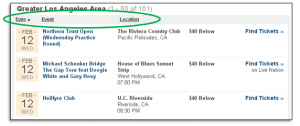 Know your codes – All 2 For 1 Tickets offers require you to enter code: TMN241 at checkout to unlock the offer. More Ticket Deals offers require code: TMNTX. No password is required for other offer types, unless indicated otherwise.
Check back frequently. – Weekly is probably your best bet – we're constantly adding new offers and inventory is limited. The early bird gets the worm!
Tags