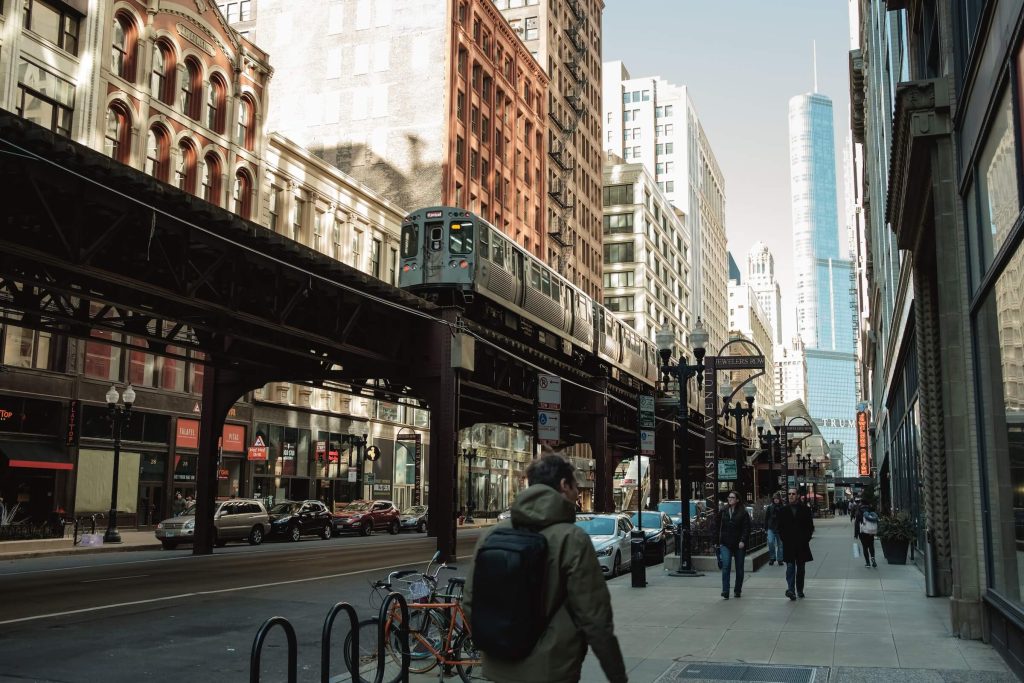 There's no place quite like the Windy City, with its rich history, vibrant culture, amazing food, and towering skyscrapers. This midwestern gem boasts world-class attractions that make tourists visit and locals stay. There are so many things to do in Chicago this weekend that the real challenge will be deciding what to do first. Here are some of the best Chicago events this weekend to spark your inspiration so you can make the most of your time in Chi-town.
What to Do in Chicago This Weekend
Go to a Concert
View this post on Instagram

Chicago is known for its invaluable contributions to the genres of jazz, blues, gospel, and soul. However, the city is also credited as the birthplace of house music and home to rappers like Kayne West, Twista, Common, and Lupe Fiasco, who helped put the city on the map for its hip-hop scene. There are so many places for you to explore throughout the city's neighborhoods that you'll be sure to find a Chicago event this weekend that strikes the perfect sound and setting. If you want to listen to experimental songs from bands flying under the radar, head to Milwaukee Avenue to find The Whistler, a hip but relaxed cocktail lounge and music den in Logan Square. If you're more in the mood for Chicago venues that boast bright lights on a big stage befit for a chart-topping headliner, then go to the epic United Center where the likes of P!NK, Bruno Mars and M83 have performed in recent times.
Cheer on Chicago Sports
View this post on Instagram

This town is home to some of the best teams in the country, and watching a game with your friends is one of the most exciting things to do in Chicago this weekend. Rather than watch the Chicago sports schedule from an empty bar, a hotel lobby, in your own room, or the comfort of home, why not experience some of the most iconic sports venues In America, found right here in the city? The United Center hosts games for both the NBA and NHL®, so you can catch all the action from whichever league you're interested in. Wrigley Field – boasting a rich history – is the home of the Chicago Cubs, and is always packed with fans cheering on their favorite team. Finally, the Chicago Bears play at Soldier Field, which has been called one of America's greatest sports stadiums — especially by loyal fans who show up for Chicago's weekend activities, come rain or shine.
Grab a Laugh at a Comedy Show
View this post on Instagram

If you're looking for fun things to do this weekend, you can't go wrong at comedy shows in Chicago with all of your friends. The World Famous Laugh Factory is located in River North and regularly hosts famous comedians such as Chris Rock and Dave Chappelle. Another option is The Second City comedy troupe, who completely brings down the house with improv sketches. The Second City is one of the most storied theater companies in the city, and arguably the best comedy troupe of the last half-century. Guest performers and a different show every night make it a weekend activity you can keep coming back to for more.
Experience Broadway in Chicago
View this post on Instagram

There are several reasons to go to theater shows in Chicago. For one, the city boasts some of the most famous, well respected, and historic theaters in the world, all located within a short distance of each other, but with a completely different vibe and culture than you'd get on NYC's Broadway. They feature a wide range of productions that include everything from classical ballet to modern musicals and beyond, so there's bound to be events in Chicago this weekend for you and your crew to enjoy! If you're not sure where to start, the Chicago Theater is one of the top five in its genre, but the Goodman Theater and Steppenwolf Theatre Company have also been at the top of the game for decades.
Wherever you go, you'll be able to find great seats at a price that fits your budget as long as you buy in advance, so be sure to grab tickets sooner rather than later.
You Might Like
Hallowed halls of history and new era majesty surrounding the Nation's Capital.
The essential spots to take in music entertainment throughout the Valley of the Sun.
A handful of H-Town's finest destinations for live entertainment.