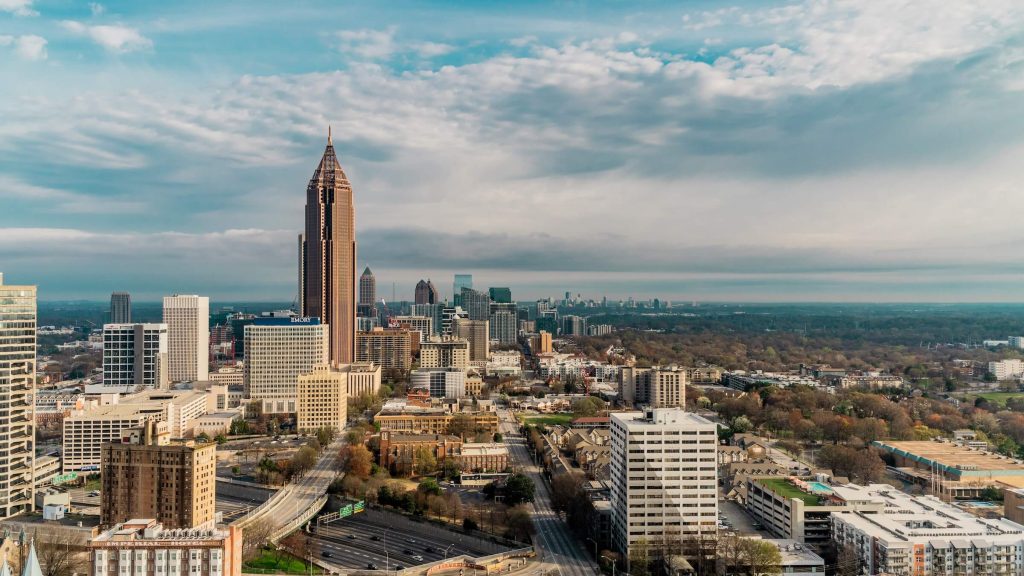 Atlanta is a beautiful city and bustling entertainment hub, filled of Southern charm and warm hospitality. Whether you're a first-time visitor or a local resident, the city has plenty to offer. If you're looking for things to do in Atlanta this weekend, we have you covered with some of the most exciting events in town. Read on for some of our top suggestions!
What to Do in Atlanta This Weekend
Go to a Show
View this post on Instagram

If you're looking for Atlanta events this weekend, going to a show is one of the best things you can do. The ATL is known for producing some of the most talented musicians in the world across a wide range of genres, including everything from R&B to hip-hop, funk to soul, rock, country, jazz, EDM … and the list goes on and on. The city is famous for giving us legends like Otis Redding, Ray Charles, Gladys Knight, TLC, Outkast, Ludacris, John Mayer — and the list goes on. The venues in Atlanta spare no expense when it comes to setting the stage for such top-notch performers and consistently fill out with fans eager to get a glimpse of their favorite artists on tour. You can start by checking out the lineup at the Tabernacle, a historic, Victorian-era meeting house converted into an award-winning concert hall for the 1996 Olympics, located in the heart of downtown. Another great option is the recently renovated Coca-Cola Roxy, a 3,600-capacity music venue located in The Battery next to Truist Park. Artists who have performed on the Coca-Cola Roxy stage since its grand reopening in 2017 include Glass Animals, Olivia Rodrigo and Fleetwood Mac.
Cheer on Atlanta Sports
View this post on Instagram

While you're in the area, you could double the fun with back-to-back events this weekend in Atlanta by watching a game. Truist Park is home to the 2021 World Series Champions  Atlanta Braves, who play in  MLB's National League East. It perfectly combines a classic ballpark feel with modern amenities for an utterly unique experience, and seeing a ballgame will be a safe bet for a fun time given the Brave's incredible record. If you're into sports but not the biggest baseball fan, Georgia is home to several Atlanta sports teams that boast a massive following. You won't want to miss a showdown between two of the best NBA teams in the Eastern Conference when the black-and-red Atlanta Hawks take on the Philadelphia 76ers in State Farm Arena. And Mercedes-Benz Stadium never disappoints whether you're watching Atlanta United FC in the MLS or the Atlanta Falcons in the NFL. With so many sport events this weekend in Atlanta, it's hard to make a wrong decision.
Catch a Comedy Event
View this post on Instagram

Comedy shows are always a blast and offer a great way to unwind with friends. The Coca-Cola Roxy is located in The Battery Atlanta and hosts some of the funniest comedy shows in Atlanta. You can catch a wide variety of comedians including stand-up, improv and sketch comedy, so you're guaranteed to have a good time no matter what your preference is. The Laughing Skull Lounge in Buckhead is another great location with a variety of shows on deck that feature some of the funniest local comedians as well as touring national acts, depending on the night.
Go to the Theater
View this post on Instagram

If you're looking for fun things to do in Atlanta this weekend that the whole family can enjoy, don't forget about the city's impressive theater scene on Peachtree St. The Peachtree Center is a gorgeous venue with a wide variety of events that can be enjoyed by all ages. The Fox Theatre is another great option to explore in midtown Atlanta this weekend that's been around since the 1920s and remains one of the most popular theaters in the area today. With so many production companies in town, you'll find no shortage of plays in Atlanta on the calendar, ranging from kid-friendly musicals like "Disney On Ice," to classical ballets and operas, as well as burlesque and cabaret shows with the most extravagant performers.
Use these suggestions as a jumping off point for what to do in Atlanta this weekend. Tickets tend to sell out quickly, so make sure to purchase them online ahead of time.
You Might Like
Step inside EverBank Stadium, home of the Jacksonville Jaguars, and learn more about this Florida staple for sports and entertainment.
Step inside Paycor Stadium, home of the Cincinnati Bengals, and learn more about this Ohio staple for sports and entertainment.
See what keeps the Sea of Red rising.