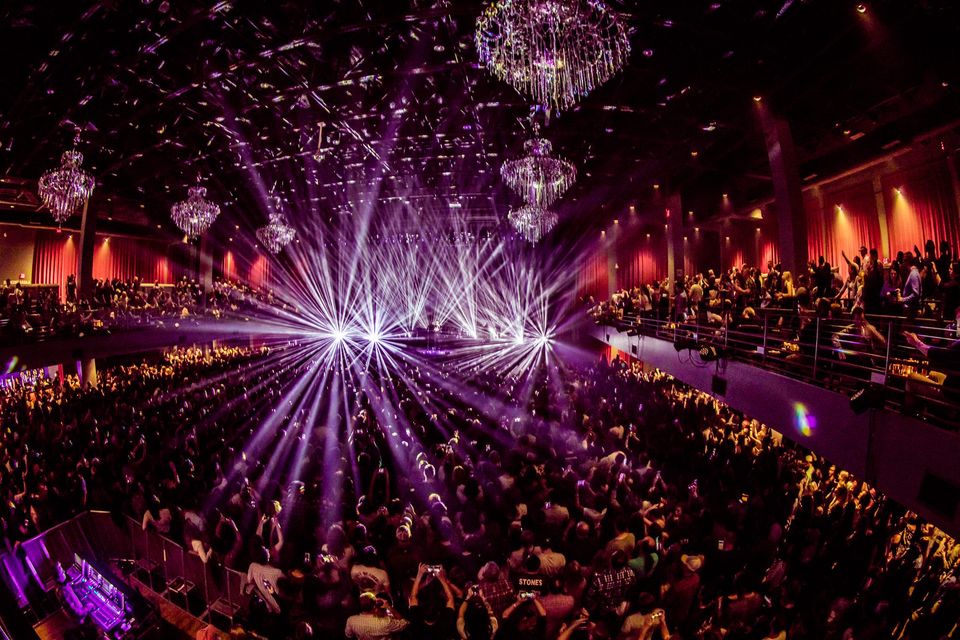 Coca-Cola Roxy History
The Coca-Cola Roxy is a two-story theater whose name pays homage to Atlanta's fondly remembered movie house the Roxy Theatre. Open since 2017, the Coca-Cola Roxy sits in the cutting-edge retail and entertainment complex The Battery Atlanta, right alongside Truist Park where The Braves strut their stuff. With both a general-admission floor and permanent balcony seating, the venue holds up to 3,600 fans and boasts a concert calendar overflowing with legends of rock, pop, country and more.
Coca-Cola Roxy Performers
The stage of the Coca-Cola Roxy has seen its share of musical royalty and then some. Whether we're talking about New Wave pioneer Elvis Costello, hard rock heroes Deep Purple, punk standard-bearers Social Distortion or country stars like the Zac Brown Band, Tim McGraw and Maren Morris, the list of musical movers and shakers who've stormed the boards at the Roxy is as long as it is awe-inspiring.
Planning Your Visit to the Coca-Cola Roxy
You can order food at the Roxy from either the bar or the exclusive EP Lounge. But you'll find plenty of restaurants just a short walk away in The Battery. There's Yard House, with New American cuisine from street tacos to signature burgers, steaks and seafood. Or Superica, an awesome option for Tex-Mex, with nachos, tamales and carne asada.
Coca-Cola Roxy Frequently Asked Questions
What are the Coca-Cola Roxy parking options?
The Roxy is located in The Battery Atlanta complex, which offers multiple parking lots. The most convenient of these for concertgoers will be the Orange and Delta parking decks. For more details about parking in The Battery, go here.
Does the Coca-Cola Roxy serve food?
Food can be ordered from the bar at the Coca-Cola Roxy. If you've purchased entry to the VIP-only EP Lounge, you can order food there as well.
What are the seating options at the Coca-Cola Roxy?
Depending on the show, the Roxy may offer strictly standing room/general admission, all-reserved seating on the floor and in the balcony, or a combination of the two. To buy tickets or get more event-specific info, go here.
What are the Coca-Cola Roxy safety & security guidelines?
The Coca-Cola Roxy implements a clear-bag policy for anything larger than a hand-size clutch bag. The venue's COVID regulations include masking, social distancing, contactless payment options and sanitizing. For more on their COVID-19 safety guidelines, go here.
""
You Might Like
Everything you need to know about Miami's hub for sports and entertainment.
Xfinity Center History Since 1986, Xfinity Center has been Massachusetts' premier venue for outdoor concerts in a tree-lined setting. Originally known ...
Gainbridge Fieldhouse History In the heart of Indianapolis, Indiana, Gainbridge Fieldhouse has hosted a dizzying number of all-star athletes and world-class ...