10 Halloween-Ready, Spine-Chilling Music Videos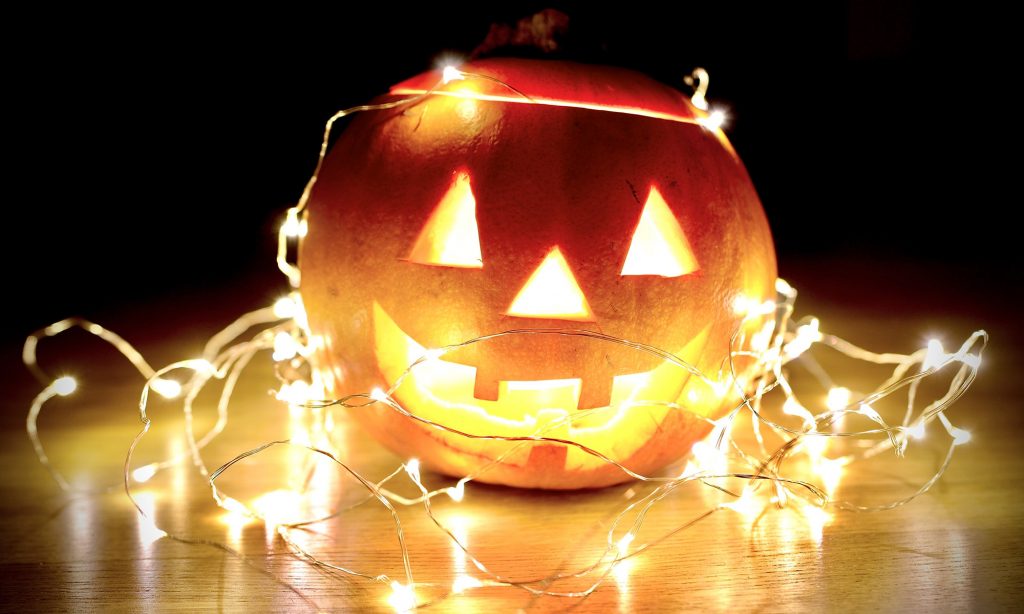 Even though Halloween falls on a Saturday this year, plenty of people are planning to celebrate at home, and live music performances will be scarce. And though Halloween at home can be enjoyed without sacrificing the usual abundance of sweets, scary movies and spooky music, a creepy music-video marathon will bump up the thrills — and can be a deliciously sense-saturating proxy for viewing a live performance. Cue these up on the screen while you're stirring your cauldron or carving a pumpkin, and remind yourself why getting freaked out is so much fun.
Not only is the song creepy—that rickety organ!—but the video, which features cyclists doing tricks while wearing oversized animal heads, is the stuff of nightmares.
This homage to horror movies (in this case, to The Shining and the more lighthearted Beetlejuice) was directed by the noted Swede Jonas Åkerlund, who's also done clips for Madonna, Lady Gaga and Kesha. It's the kind of video that invites repeated viewings — both because it's visually stunning, but also because you'll have some questions about what you saw. 
The '90s goth vibes (see: Marilyn Manson) are strong on this disorienting, bewitching clip, which is guaranteed to make your skin crawl. Good luck deciding which is more chilling: eyes that are a bottomless well of black ink, or eyes the color of ice. 
The Cure and Halloween are a perfect match, so it makes sense that the band would embrace clips on the spookier side of things. Case in point: This nightmarish video, during which frontman Robert Smith is tormented by a series of ghouls and ghosts.
The Horrors, "Sheena Is a Parasite"
This sub-two-minute garage-punk blast comes complete with a video featuring a soul-cleansing exorcism. (It does make you consider how a lot of actual dance moves aren't that far from exorcism-type convulsing.) 
Oingo Boingo, "Weird Science"
Thanks to his extensive soundtrack work with Tim Burton, Danny Elfman is the musical patron saint of Halloween. However, Elfman honed his spooky skills while fronting the '80s band Oingo Boingo, which added classic horror flair to the clip for the title track of 1985's teen movie Weird Science. Viewers born prior to the '90s are likely to enjoy the floppy disk cameo.  
Watch the usually cherubic Brendon Urie transform into an ugly, gnarly beast that's much better suited for a B-movie horror flick.
Along with Bauhaus, Brits Siouxsie and the Banshees are the UK goth movement's leaders. Appropriately, this clip is unsettling, as it features what appears to be a woman being chased through a dark and creepy forest. The racing-heart tempo promotes shallow breathing, too. 
Hip-hop has long sampled horror movie music in inventive ways — but the cinematic video for West's 2010 collaboration with a bevy of stars (Jay Z, Rick Ross, Bon Iver and Nicki Minaj) references scary flicks such as American Psycho and Saw.
Dance competitions have never been spookier — or deadlier — than in the Yeah Yeah Yeahs' world.
Photo by Łukasz Nieścioruk on Unsplash
Tags
You Might Like
Social media has kept these sports stars connected with their legions of admirers.
There are some definite upsides to watching a show from a venue that's all yours.
Professional athletes and athletic organizations seize the opportunity to salute our nation's troops.