How to send your teens & tweens to a concert alone (or if you even ...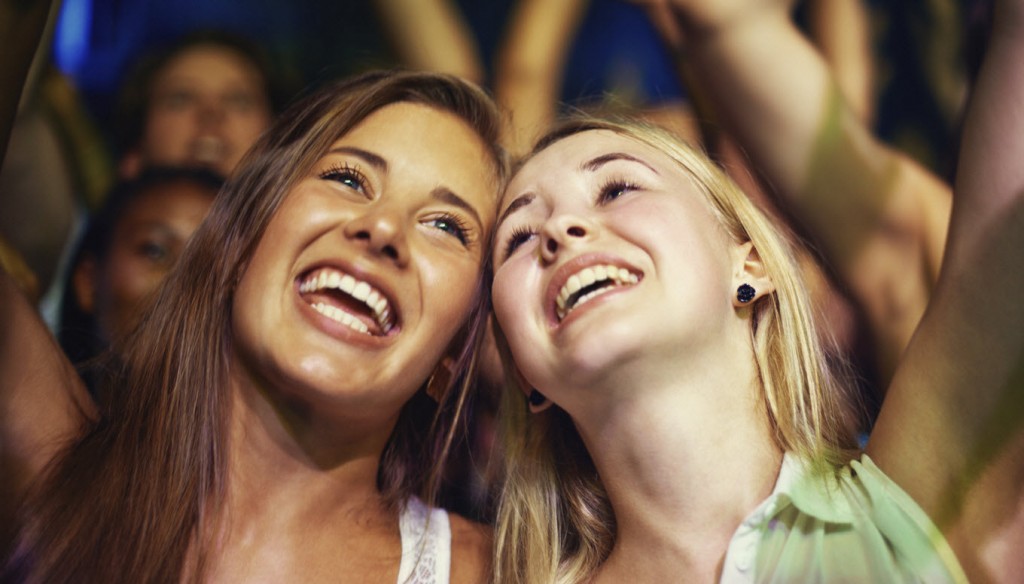 Attending a concert without parental supervision is a rite of passage for many teens and tweens, but the mere idea makes most parents uneasy. What 's an appropriate age to give your kids free rein at a concert, what type of events are the safest, and what kinds of issues can arise?
To answer all these sleep-depriving questions we've tapped our COO Karl Adams — proud father of two tweens — to offer his sage advice. Adams got his start as a part-time parking attendant for amphitheaters and worked his way up to become one of Live Nation's chief execs, so he brings a unique breadth of live event experience to the table. Not to mention the fact that he's a parent, so he knows your pain.
Here's what he had to say.
TICKETMASTER: Every parent wants to know, what is the right age to let your child go to a concert unchaperoned?
KARL ADAMS: There are a lot of factors beyond age that go into letting your kids go out on their own. What kind of show is it? Does the child make good choices? Do they take risks? Looking at the overall situation and behavior is critical.
TICKETMASTER: What are some tips to help parents decide if they should let their tween or teen attend concerts unchaperoned?
ADAMS: The first thing that comes to mind — what is the show and what kind of audience does the show bring to the table? In some cases, I can see a 13 or 14 year old going to a show where the crowd is mild, for example One Direction or something similar. I would not allow children to go to shows with higher alcohol consumptions or a rougher audience.
The second thing to consider is how the child conducts themselves. Are they independent? Do they consistently demonstrate good judgment and decision making. Or do they show a pattern of making poor choices?
The third thing to think about is, how close is the venue to you? A venue that is 5-10 minutes away is much easier to manage if a situation arises than something hours away or in a location that's hard to get to. Some venues in urban centers are surrounded by restaurants, which make for good places to stick around nearby. Finally, does the child have a cell phone? Communicating with them throughout the event via a smartphone is a great way to stay in touch and keep tabs on what's happening.
In summary, answers to these questions will help you decide:
What does the show brings to the table?
What's the maturity of the child?
Where is the venue located?
How can you communicate with the child during the event?
TICKETMASTER: How should parents prepare their children to go see a concert unchaperoned?
ADAMS: Start by doing your own due diligence. Research the artist your child wants to see in concert and find out more about what type of crowd and what to expect. There are many ways to look up this type of info online. On Ticketmaster.com, you can go to the artist's page and view event reviews and photos submitted by fans.
Coach them through some potential scenarios (get separated from your group, can't find the pickup location, cell phone battery dies). Prep them with how the venue is laid out. On Ticketmaster.com and on the venue's website, typically there are venue maps. Help them map out the location of seats, first aid area, rest rooms, customer service area, entrances/exits and pick up location.
Think about how your child might react to some situations and try to prepare them. A good example of this is oftentimes parents will give their children money for food and water at the event, but the children will in turn use it to buy a tee-shirt or some other cool merchandise. This is especially true for all day festivals or shows. About 3 years ago Vans Warped Tour and Ticketmaster introduced a food voucher at the point of purchase that can be used at general food concessions, which was a great way for parents, and everyone, to have peace of mind for this type of thing.
TICKETMASTER: What's another example of something a concert or amphitheatre has done that's kid-friendly?
ADAMS: Sometimes if we expect the show to have younger audiences, we'll create parent waiting areas by turning our VIP, club, or other areas into a hangout zone with popcorn and sodas. Parents or chaperones get to wait close by.
TICKETMASTER: How would a parent find out about the waiting areas?
ADAMS: Venues will often post this information on their websites and social media and you can call ahead. Many times GMs and marketing teams will also send out advisory emails for events. When in doubt, call the venue directly if you have any questions.
TICKETMASTER: What are alternatives to letting a child go unchaperoned to a concert?
ADAMS: Having the kids go with an older sibling is a great alternative — or a trusted babysitter, if you can afford to hire the help. My first concert was in a football stadium at University of TN Knoxville. My mom made my sister take me and I had a great time!
---
So there you have it, some valuable advice from a parent and live event expert. Only you know what's right for your kids, so consider your options and make the decision that's best for you. The looks on their faces when you pick them up from the show will make it all worthwhile.
---

Tags