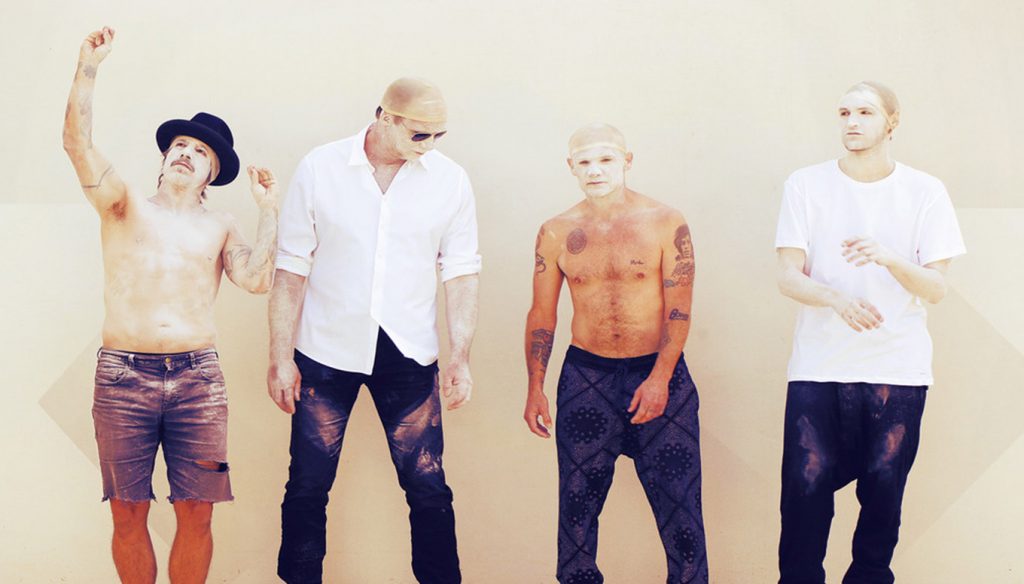 Red Hot Chili Peppers are well into their massive world tour in support of their widely successful 2016 effort, The Getaway, and at this point, one thing has been made perfectly clear: age is not a factor for these legendary Rock n' Roll Hall of Famers.
The Getaway marks the eleventh studio album of their long, flourishing career, and with it, the boys deliver yet another batch of funky, rock n roll fury in classic fashion.
As The Getaway World Tour rolls on, the band shows no sign of losing steam any time soon. Night after night, the Red Hot Chili peppers continue to pump out killer performances to sold out crowds around the world. The jam-packed arenas full of screaming fans are truly a testament to the enormity and dedication of their long standing fan base.
Further evidence comes to light when taking a look at the gigantic collection of incredibly made fan tributes that exists online. Take a look at some of the latest and greatest in this week's #FanArtFriday down below:
The line work by @flashandsmudge really brings electricity to this piece the same way Flea does to the bass guitar. Love it!
---
The color scheme in this one is some seriously delicious eye candy!
---
The sheet music makes for a really beautiful, creative background for your incredible John Frusciante portrait. Very creative work by @justinsanetattoos65.
---
I did this portrait of #AnthonyKeidis of @ChiliPeppers using RED HOT CHILLI SAUCE!! 🌶🌶🌶 #chilipeppers pic.twitter.com/VltdUPK4Wl

— Nathan Wyburn Artist (@NathanWyburnArt) December 7, 2016
Ok, somebody had to do it! Brilliant Anthony Keidis portrait, painted with… Red Hot Chili sauce, of course! Thank you @NathanWyburnArt
---
Absolutely loving this groovy tribute to the new album by Guiseppi.tumblr.com. This belongs on a t-shirt!
---
Thanks to everyone that checked it out and an extra special thanks to all of you killer artists for your hard work and RHCP dedication! Keep it up.
Tickets and more info for the Red Hot Chili Peppers' The Getaway World Tour are available at Ticketmaster.com. 
Tags